Daily Joke: An Elderly Lady Was Driving a Car at Only 35mph
Today's #jokeoftheday is about an older woman who was driving at 35 miles per hour when the police stopped her. The conversation between the officer and woman was quite delightful.
A 65-year-old woman was heading to fellowship and driving at only 35mph when she got pulled over by the police. She couldn't understand as she was taking her sweet time to get to her destination.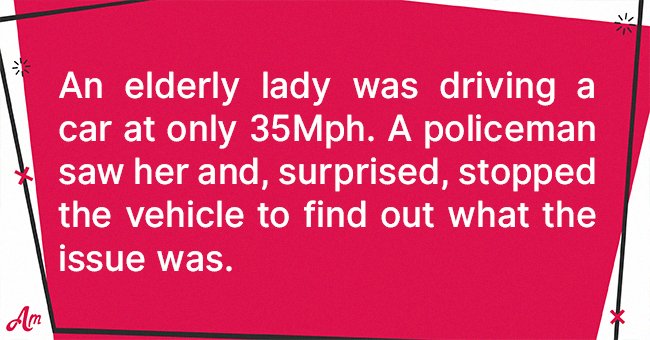 The highway patrol officer walked up to the woman's window, and upon seeing that it's a senior citizen, he smiled sweetly. He then asked her why she was driving so slowly on the highway.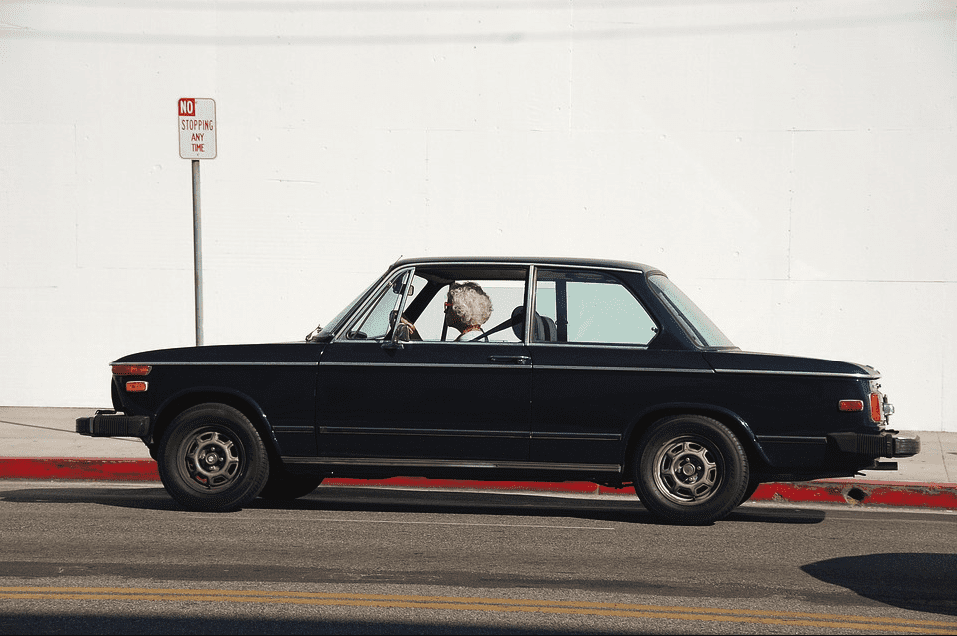 The woman disagreed, saying she was driving at the right speed limit. She pointed towards the sign placed on the freeway that read "I-35." The officer laughed out loud before explaining what the sign meant.
He informed her that "I-35" meant Interstate-35, and the pair shared a playful laugh. The officer then pointed to another sign that read that the speed limit was 75mph. The senior lady was embarrassed.
She blushed sweetly at the officer who encouraged her not to feel ashamed. Before letting her go, he said he needed to check her documents. After vetting her license, he returned to hand it to her.
While doing that, he peeped into the back and noticed three people in the back seat who were terrified out of their minds. They were as white as ghosts and trembling with their hands in between their legs.
One of them was crying, prompting the officer to ask everyone to file out of the car. He searched the car thoroughly to find out if there was anything incriminating. Through it all, no one said a thing.
Concerned, the officer asked if everything was okay with them and wanted to know why they were so scared. After minutes of silence, one of the passengers mustered the strength to say, "officer, it's just that we just took the exit off of I-290."