Barry Keoghan Was Raised in 13 Foster Families — Personal Facts about the Actor
"Love Hate" star Barry Keoghan grew up in 13 foster families after losing his mom to an addiction problem at an early age. However, despite all of these, the actor has made a name for himself in the industry. Here's a glimpse into his life!
Barry Keoghan might currently be a prolific and highly sought-after Hollywood actor, but away from the glitz and glamour, he owes his remarkable success to his difficult childhood.
On multiple occasions, Keoghan has spoken about his life as a child, including changing foster homes several times. To get a glimpse of the actor's life, read on!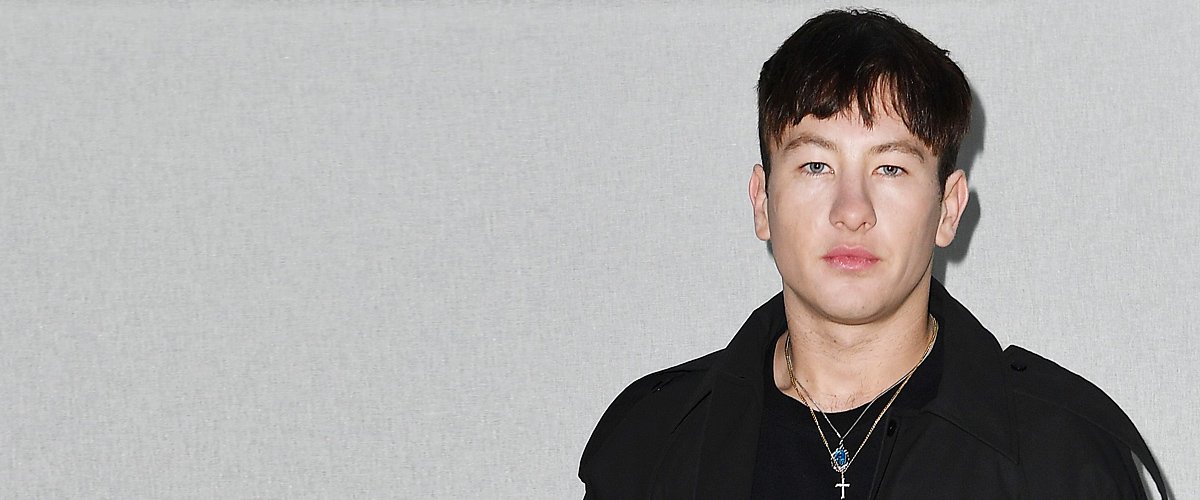 KEOGHAN HAD A TROUBLED CHILDHOOD
Keoghan's childhood is what many would call troubled. Growing up in the inner-city Summerhill area of Dublin, the actor was raised in an era where heroin addiction was common. 
At an early age, Keoghan lost his mom to an overdose, forcing child services to place him and his brother in foster care. In the space of five years, the siblings had moved between 13 different homes. 
Eventually, Keoghan's grandmother took him and his brother in. He was 12, but what the actor learned while with the older woman would stay with him for a lifetime.
Speaking to Vice in 2017, Keoghan described his grandmother as proper while crediting her for helping him become all that he is now.
When asked if there was anything his grandmother taught him, Keoghan noted that the older woman is largely responsible for how well he treats women today.
And while his mom might not be here, Keoghan recognizes how her death motivated him and eventually shaped him into the young man he is today.
It, however, seemed like Keoghan and Guerin's love story was not meant to last as rumors of a breakup started swirling.
Rather than allowing his troubled childhood to affect him negatively, Keoghan channeled his experiences into being the best he can be.
Therefore, it is not uncommon to find the actor talking about his late mother or how proud she would be of him if she were still alive. Even more, she would be surprised.
In September 2018, Keoghan noted that his mother would definitely be surprised by his career choice, seeing that he developed an interest in acting at 16.
KEOGHAN'S ACTING CAREER
Keoghan has not always loved acting. In fact, it was not the first choice for him. During his 2017 interview with Vice, the actor admitted that he always thought he would be a sportsman. 
But after putting a call through for a notice he saw looking for non-actors, Keoghan fell in love with acting—something he has poured his heart and soul into over the years.
A few months after seeing the notice, Keoghan got a call from the director and, from there, kickstarted his years-long career.
The director cast him in a crime drama called "Between the Canals." Not long after, Keoghan dropped out to pursue acting full-time.
The same director that cast Keoghan for his debut movie soon called him back for another role. Many more acting projects followed for the young actor.
In his earliest years, Keoghan appeared in movies like "King of the Travellers" and TV show "Love Hate," but it was not until 2017 that the actor finally shot into the limelight.
He was cast in the epic World War II film "Dunkirk," which earned him a spot on the list of Hollywood's top rising stars.
Not long after, Keoghan landed the role of Martin in "The Killing of a Sacred Deer," a film that further fast-tracked his popularity in the industry.
Today, Keoghan has made a name for himself in Hollywood, but this comes as no surprise seeing how much dedication he has for his job.
Acting started as a way of letting out his troubles through a different character, but now, in addition to the therapeutic feature of his job, Keoghan loves getting paid. The real question is, who doesn't?                              
KEOGHAN'S LOVE LIFE
While Keoghan has been recording success in his career over the years, the actor has also been thriving in his personal life—more specifically, his love life.
In 2017, he started a relationship with actress Shona Guerin. Together, they gave Hollywood one of its best love stories, with Keoghan constantly blushing about his beau.
The actor once admitted that he would be lost without Guerin's love, adding that the actress helped keep him grounded amid the challenges that come with Hollywood.
In September 2019, Keoghan took to social media, penning a sweet birthday tribute to Guerin, whom he called the most special person to him.
Barry Keoghan and Shona Guerin wear Dolce&Gabbana at the EE British Academy Film Awards at the Royal Albert Hall in London. #DGWomen #DGMen #DGCelebs pic.twitter.com/KPKgnizBja

— Dolce & Gabbana (@dolcegabbana) February 12, 2019
It, however, seemed like Keoghan and Guerin's love story was not meant to last as rumors of a breakup started swirling just a few months later.
Irrespective of his relationship status right now, there is no doubt that Keoghan has created an amazing life for himself. That in itself is inspiring!