Serena Williams Dons a Sleeveless Top & Checkered Skirt in Monaco Pics with Her Husband Alexis Ohanian
Serena Williams and her husband recently melted many hearts after pictures of them posing together in Monaco surfaced on social media— it was an unconventional date, and their fans loved it. 
Alexis Ohanian recently joined his wife Serena Williams on a date that saw them attend the Monaco Grand Prix. The Reddit cofounder shared several shots of their time there with his fans via his Instagram page. 
One shot captured him smiling happily as he posed next to Williams, who wore noise-canceling headphones. She had on a checkered skirt that showed off her curves and a sleeveless top which she complemented with a denim jacket.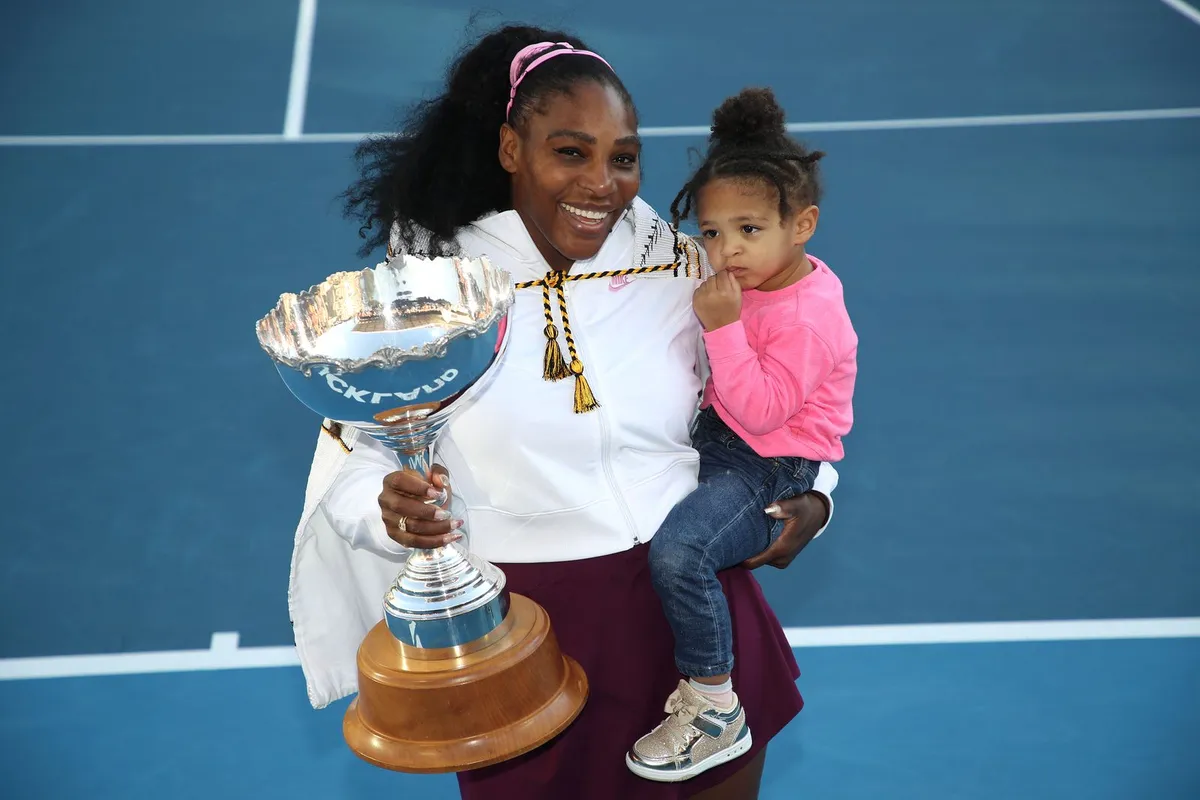 Ohanian wore a jacket on top of a black T-shirt and had a hat on. Another shot he shared featured his wife standing in a boat at a port in Monaco.
Behind her, several other water vehicles were parked side by side. In his caption, Ohanian thanked Aston Martin F1 for the "great experience."
Lewis Hamilton, Williams' "best friend," also participated in the Grand Prix, and he was honored by Ohanian, who took a shot of himself posing in front of his garage. 
The techpreneur is famous for his unwavering support towards his wife. 
A picture that captured Williams standing inside the Aston Martin team's servicing garage was also shared via their official Instagram page.  
In the caption that accompanied the shot, the team handler thanked Williams for showing up. After all, "guests don't get much more inspirational" than her. 
Williams and her husband are regarded as a power couple, and when it comes to celebrity relationships, theirs rank pretty high on the list of famously cherished couples.  
The pair started dating in 2015, got engaged in 2016, and went on to tie the knot in September 2017. They share an adorable 3-year-old daughter named Olympia. 
The two make such a great team, and they seem like they have it all figured out. However, according to Williams, it took a lot of work on both their parts. 
For her, a lack of loyalty is a deal-breaker, but luckily, Ohanian is as loyal as they come. The techpreneur is famous for his unwavering support towards his wife. 
Last month, he went as far as declaring that he had nothing against being known only as "Serena Williams' husband" even though he has some pretty mind-blowing achievements as well. If that's not loyalty, then nothing is.