Naomi Osaka Sports Super Ripped Jeans and a Cropped Top While on Vacation in Rome
Four-time Grand Slam champion Naomi Osaka updated her Instagram fans with an epic carousel of photos from her vacation in Rome where she rocked several trendy outfits, including super ripped jeans and a flirty crop top.
While solidifying her place among the greatest tennis players of our time, Naomi Osaka has also emerged as a fashion trailblazer with a unique sense of style and fearlessness when it comes to experimenting with different looks.
In recent Instagram photos documenting her time in Rome, Italy, the four-time Grand Slam champion showed off her sporty yet classy style in a number of stylish ensembles and designer accessories.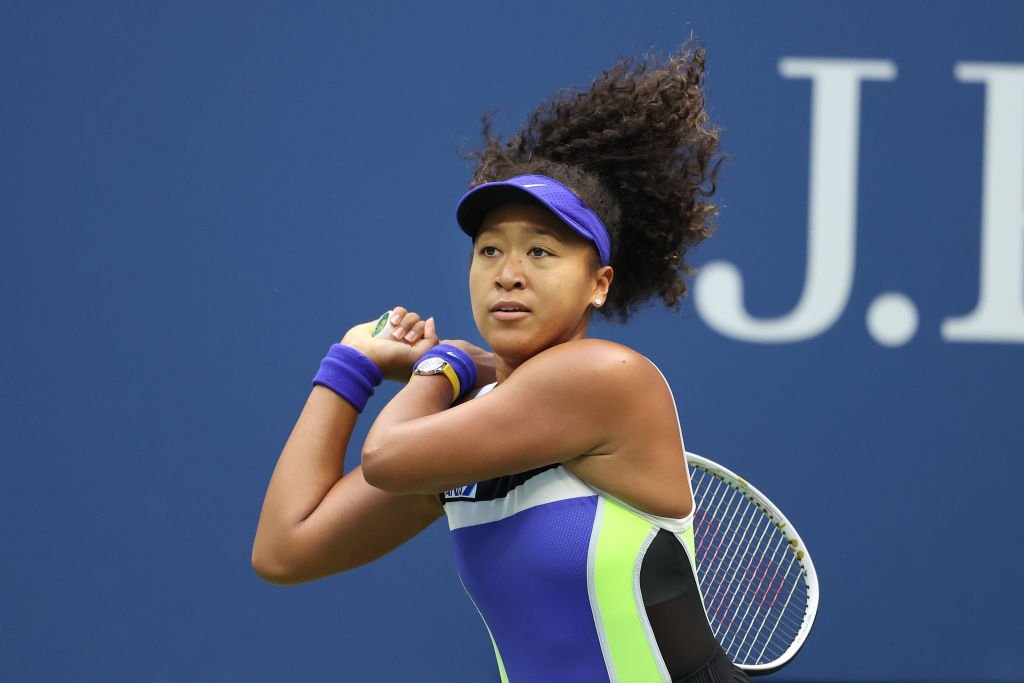 The carousel included several photos of Osaka's fun vacation, including shots of iconic buildings and attractions, romantic streets, and mouth-watering meals. The post was captioned:
"Rome goes crazyyyy."
Looking through the snaps, Osaka displayed her fashion prowess in many outfits, including a pair of super ripped high-waisted jeans that showed off her curvy hips and toned thighs.
The 23-year old paired her show-stopping jeans with a pink Louis Vuitton cropped shirt, which she tied in a knot to give a peek of her flat abs, and a pair of Nike sneakers.
Osaka's post also showed off some equally dashing looks which she wore throughout the city. In one snap, she wore the same pink shirt with white bottoms and a sling bag, also from Louis Vuitton.
At the 2020 US Open, [Osaka] wore facemasks bearing the names of victims of race-based police brutality in the US.
Another post showed the Japanese-Haitian beauty sporting a puffy Lakers jacket while out and about. She often reps the team's regalia as a nod to the late former NBA icon, Kobe Bryant, who inspired her to believe in herself.
Osaka's vacation outfits included various statement pieces and popular brands, but one thing that stood out was her efforts to stay safe by wearing a mask in public spaces. The sports star wore different colored masks for each outing.
While her choice of masks was rather plain for this vacation, Osaka has been known to use facemasks to make a strong statement. At the 2020 US Open, she wore facemasks bearing the names of victims of race-based police brutality in the US.
Osaka's move to support the Black Lives Matter movement on a global platform was her way of speaking up for her community, especially as a Japanese, Black, and American public figure.
In the March issue of Glamour magazine, she echoed the same sentiments and said she wanted to be "a voice for progress and change" through meaningful words and, more importantly, through her actions.