Aly Raisman's Love Life — Her Ex-boyfriend Colton Underwood Was Numb After Their Split
After a devastating breakup, team USA gymnast Aly Raisman made reality star Colton Underwood numb for days. They have, however, seemingly both moved on. Here's a glimpse into the athlete's love life!
Olympic gold medalist Aly Raisman once had a loving and adorable relationship with former NFL player turned reality star Colton Underwood.
Their romance was, however, short-lived, with Raisman initiating their breakup and Underwood left numb from the pain. Here are details about what went on between the two.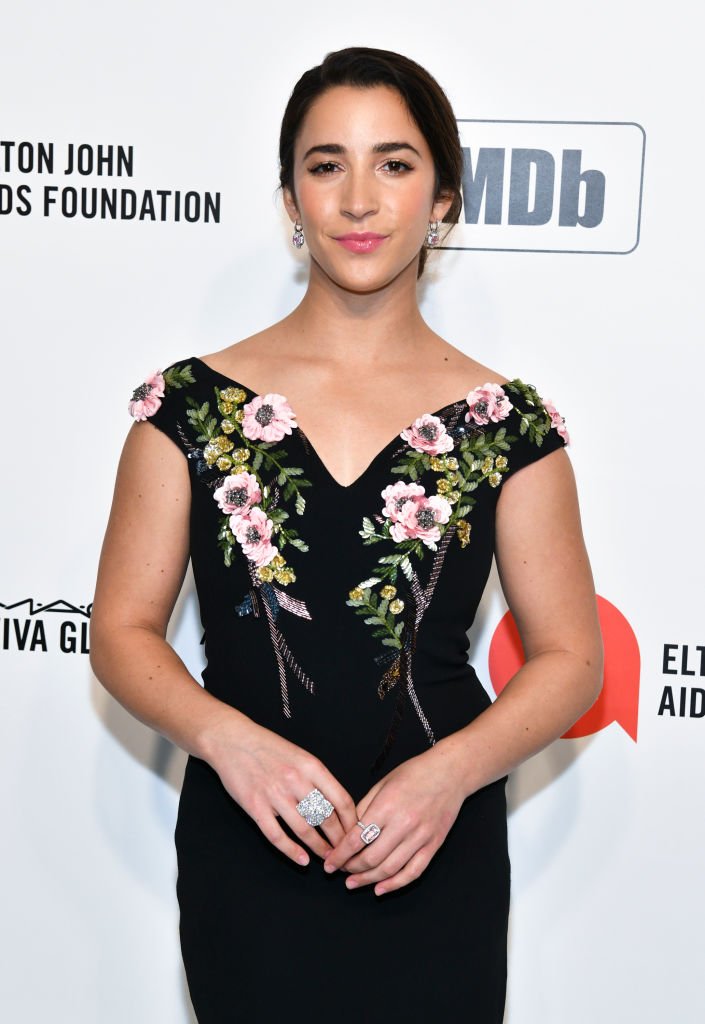 RAISMAN AND UNDERWOOD'S RELATIONSHIP
The pair met after Underwood's former teammate Andrew East introduced them. Soon enough, Raisman agreed to go on a double date with him in August 2016.
About one month into their romance, Underwood found himself telling Raisman he loved her, but at the time, the Olympic Medalist was not ready to say it back.
In December, after five months together, Raisman and Underwood made their relationship public at the Sports Illustrated Sportsperson of the Year Ceremony in New York.
Not long after that, Raisman opened up to Underwood about the sexual abuse she suffered from former team USA gymnastics doctor Larry Nassar.
When Raisman went public with the abuse, Underwood proved himself to be the support system she needed. It was in the midst of the scandal the Olympic gold medalist told her beau she loved him too.
Underwood admitted that hearing Raisman say those words to him amid everything she was dealing with at the time made him fall in love with her all over again.
He described her as a fierce woman with a big and deep heart. For the NFL star, Raisman's strength only made him want to take care of her more.
In 2020, Underwood revealed that his relationship with the gymnast left him spending a lot of money on plane tickets and hotels to see Raisman. 
However, having struggled with his finances, Underwood did not care. He was with the love of his life, and that was all that mattered. But not for too long.
UNDERWOOD AND RAISMAN SPLIT
Two weeks after Raisman told Underwood she loved him, the couple attended an event in Houston. They said their goodbyes at the airport and headed to their different destinations.
It is safe to say Underwood did not see what was coming next. The day after the Houston event, Raisman ended the relationship via FaceTime. 
At the time of the call, the NFL star was driving. He once recalled having to pull over to the side of the road, trying to understand what had just happened.
Raisman said she felt confused, overwhelmed, and in need of a break, but despite understanding that she was going through a rough phase with the Nassar scandal, Underwood was broken.
Raisman revealed she had a huge crush on Joe Jonas and admitted that she would love to go on a date with him.
He recalled sitting in the car crying after the FaceTime call. Even more, Underwood recalled feeling numb for days. Nothing was the same for a while.
Underwood reached out to the gymnast multiple times but never got a response. He then went ahead to call Raisman's best friend Simon Biles, hoping to get some closure.
But Biles had no explanation for him and was as shocked by the breakup as he was. So the NFL star was left with a broken heart and no idea what went wrong.
In January 2019, Underwood called Raisman his worst heartbreak, adding that their split was initially confusing and difficult for him. 
However, Underwood added that the experience forced him to learn more about himself. Now, he realizes opening up his heart to Raisman eventually made him a better and wiser man.
In the years that followed their split, Underwood and Raisman have moved on, and seemingly, the duo is doing better without each other.
RAISMAN'S OTHER LOVE INTERESTS
Following the end of her romance with Underwood, Raisman has been linked to actor Chris Evans after being spotted together last November.
The pair sparked relationship rumors after Raisman shared a video featuring the actor and their dogs, Dodger and Mylo.
Apparently, Evans took his pup, Dodger, for a playdate with the gymnast's dog, Mylo, but who knows? It might have just been the start of something for the two stars.
Dodger & Mylo play date @ChrisEvans 🤍 pic.twitter.com/hp8tfAPtW4

— Alexandra Raisman (@Aly_Raisman) November 15, 2020
Before her relationship with Underwood, Raisman was rumored to have been in a relationship with Jamie McGill, a lacrosse player for Needham High School.
McGill made headlines in 2012 when he asked the Olympic gold medalist to prom by spelling out P-R-O-M in Christmas lights on the football field.
The sweet and thoughtful gesture led many to believe Raisman was dating McGill, but she debunked the rumors, saying they were just good friends.
That same year, Raisman revealed she had a huge crush on Joe Jonas and admitted that she would love to go on a date with him.
But now, nearly nine years later, that seems impossible as Jonas is now happily married to actress Sophie Turner. Only time will tell who will eventually sweep this athletic beauty off her feet, but for now, Raisman remains focused on gymnastics, her one true love.