Ron Isley & Wife Kandy Johnson Have Been Married for 15 Years – Inside Their Romance
After fifteen years together, Hollywood power couple Ron Isley and Kandy Johnson are still united in marital bliss. Their relationship remains a wonder to many given their alarming age difference.
Ron Isley of the Isley Brothers has snagged several accolades thanks to his excellence as part of his music group and management company. Yet, his most prized trophy remains his beautiful wife of fifteen years, Kandy Johnson.
Notably, the songstress, who tied the knot with the music legend in 2005, is younger than her husband by thirty-five years. Yet, their marriage has remained an epitome of love, respect, and commitment in the last fifteen years.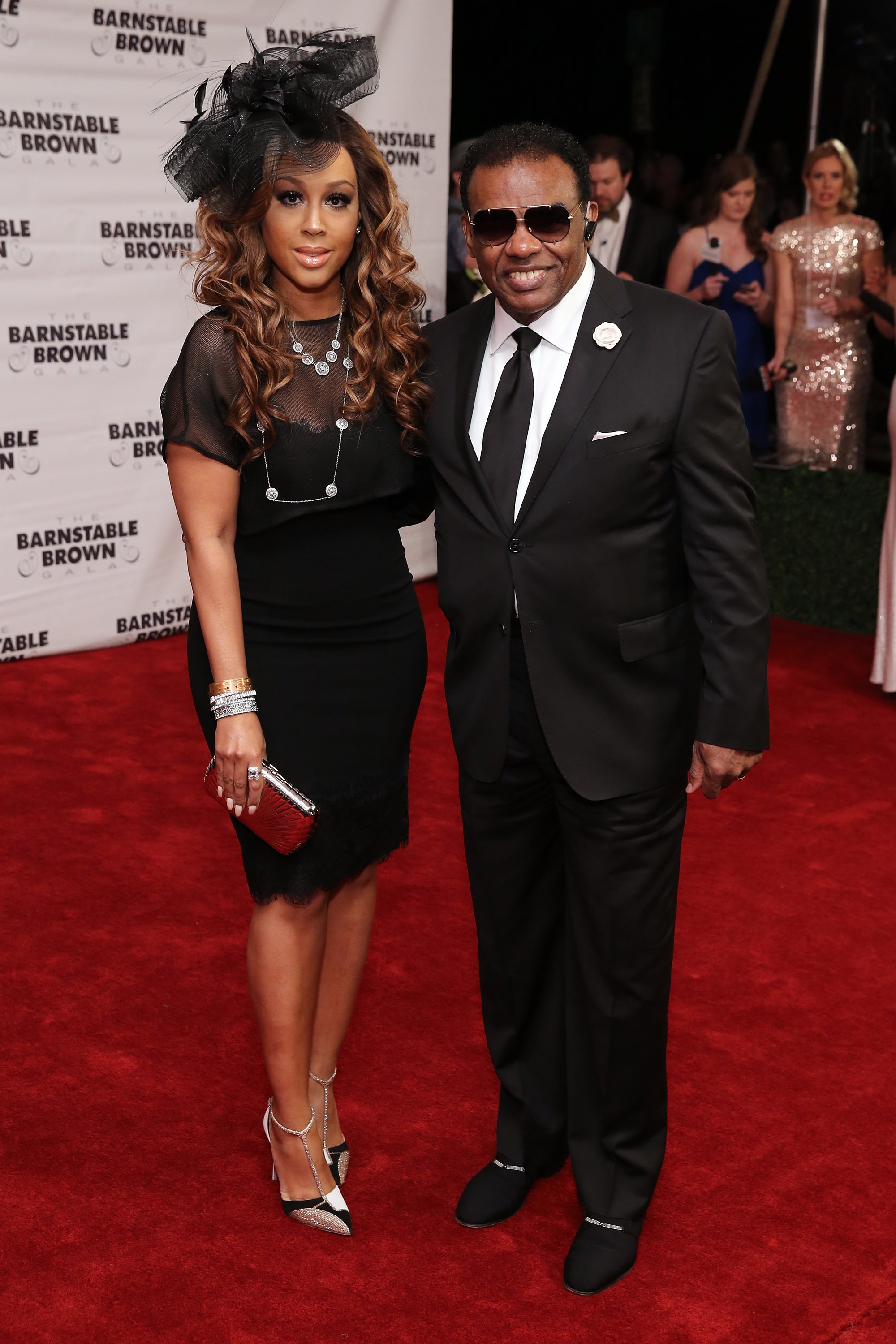 The couple has a son, Ronald Isley Jr., born in 2007 while the 80-year-old was serving jail time for tax evasion. Judging by their family photos splashed on social media, their son has grown into a handsome teenager.
One of the earliest Instagram shots of the youngster was from 2013, where the then-six-year-old enjoyed a family dinner with his folks. Isley has since been the best dad to Ronald Jr. while being the most romantic husband.
Johnson once captioned a family photo in honor of the Father's Day celebration: "Happy Father's Day Babe! You are a wonderful dad to Ronald and Tia! Thank you for being a great example to our son! I love you so much!"
The 44-year-old has also been open about her husband's romantic side. Gushing about him in a 2016 interview, the songstress admitted he was a gentleman and a romantic who treated women with respect like they deserved.
They connected over their shared interests, leading them to fall in love.
So far, she has strived to reciprocate his affection, confessing her love for him every chance she gets. Ahead of his 80th birthday last week, the Johnson Sisters bandmate shared a series of photos and videos in his honor. 
One showed the duo rocking matching tracksuits, all smiles as they embraced each other on the streets. Johnson also shared a clip of them posing together during a photoshoot. In both pics, she gushed about how much she loved her husband.
The two first met in the early 2000s, after the Johnson Sisters, Kim and Kandy, signed with the Isley Brothers' management company.
After serving as her manager for years, they eventually hooked up, birthing a new romance tale. Their union attracted backlash from the public, with many hitting Johnson with gold-digger allegations.
However, the R&B artist insisted they connected over their shared interests, leading them to fall in love. She also described her husband as young at heart.
Before hooking up with Johnson, the recording artist lived through two marriages. His first marriage was to Margaret Tinsley, with whom he shares a daughter, Tia. 
Following their divorce, he tied the knot with singer Angela Winbush in 1993. His second marriage lasted for nine years before ending in divorce in 2002.
Meanwhile, Johnson has only been married once to the record producer and has only one child. Having sustained their marriage for over fifteen years, Ron Isley and Kandy Johnson's connection can only be true love.