Remy Ma's Beloved Husband Papoose Calls Her a Queen in Celebration of Her 41st Birthday
Papoose took to Instagram to share a sweet tribute to his wife, Remy Ma, who marked her 41st birthday on May 30. Papoose has always been loyal to his "queen" even during the six years she spent in prison.
American rapper and reality star, Reminisce "Remy Ma" Mackie turned 41 years on Sunday, May 30, and helping her ring in the big day, was her husband, rapper Shamele "Papoose" Mackie. 
Papoose celebrated his wife with a heartfelt Instagram post, expressing his love, loyalty, and adoration for her alongside a glamorous photo of the "All The Way Up" hitmaker.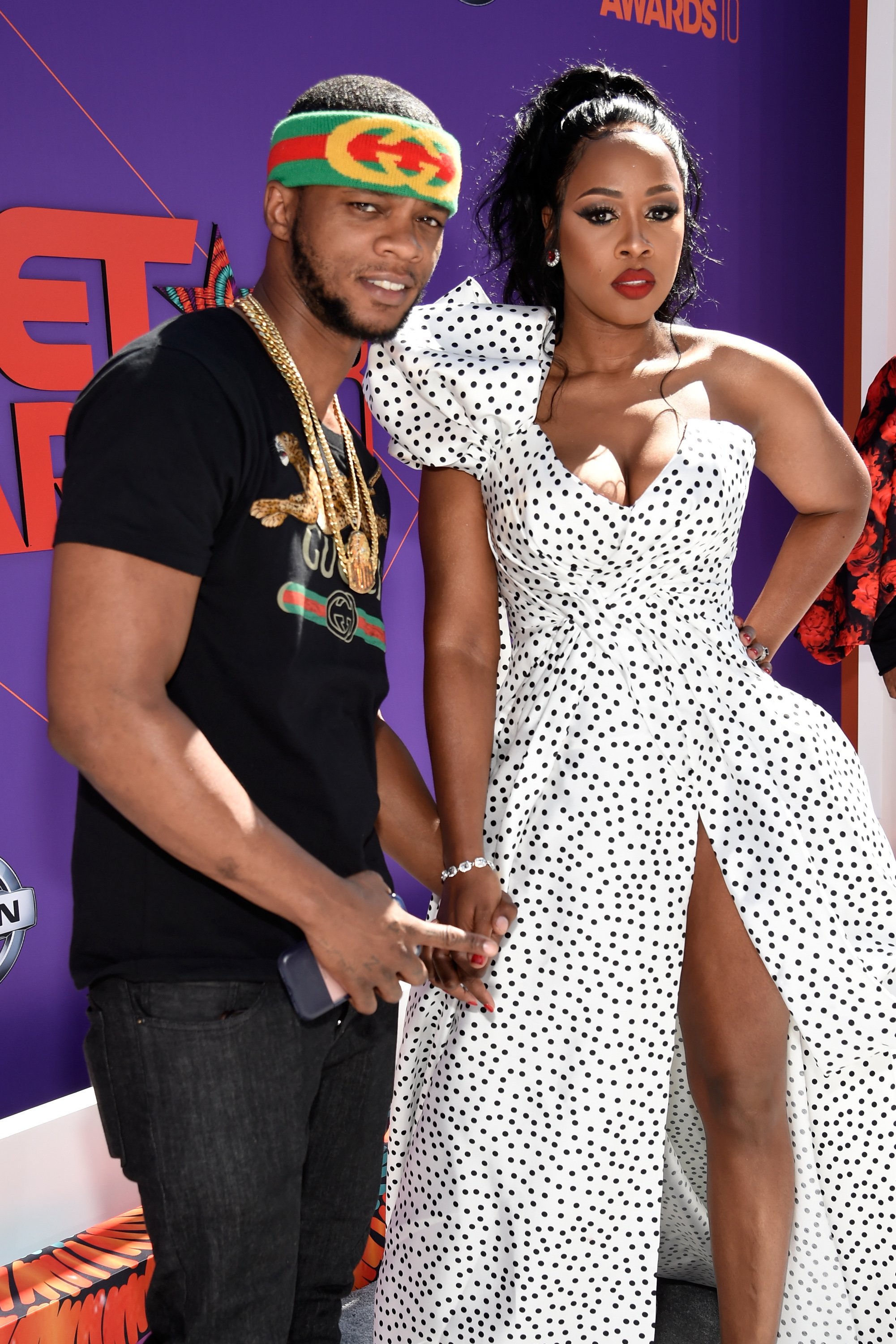 REMY MA AT 41
The photo featured Remy Ma posing with her legs crossed and her gaze fixed away from the camera. She looked chic in a black and white cropped top, blue shorts, and a matching blazer which she held over her shoulder.
The "Conceited" rapper paired the outfit with pointed high-heeled shoes, one white and the other black. She was also adorned by a sparkling watch and a chain with a huge pendant.
In his caption, Papoose called Remy Ma the "Queen of all Queens" while showering her with compliments and listing all the ways in which she has been influential in his life and the lives of others. He wrote:
"The multi-talented Trendsetter, Mother, Wife, & independent boss lady [...] I'll stand in front of a firing squad for you!! No questions asked."
BLACK LOVE
Papoose's declaration of loyalty is more than just words. The "Ghetto Soldier" rapper has demonstrated his unwavering love for his wife many times during their 13-year marriage. 
In a 2017 podcast for Hollywood Life, Remy Ma recalled the extraordinary ways Papoose showed her love while she was in prison. She said that the rapper visited her so regularly that she had to tell him to stop making the daily pilgrimage.
REMY MA GOES TO JAIL
Remy Ma was in prison from 2008 to 2014, serving just over six years of an eight-year sentence at the Bedford Hills Correctional Facility for Women. The rapper was convicted for intentional assault after shooting a woman in her crew. 
Despite arguing that the shooting was an accident, the courts ruled against her. She was at the height of her music career as a part of the legendary Terror Squad after being discovered by the late Big Pun.
A SECOND CHANCE
Remy Ma didn't let her prison time affect her passion for rap so immediately after being released, she went to the studio and began making music and reestablished herself in the industry.
The "Shether" rapper also expanded herself beyond music and went into reality television, appearing on the popular show, "Love & Hip Hip" where fans have an inside look at her career, marriage, and motherhood journey.