Keke Palmer Dons a Red Cut Out Bodysuit and Shorts in a New Photo of Her Posing like a Boss
Keke Palmer felt like a big boss in a recent snapshot she shared with fans on Instagram, showing off her skin in a cutout bodysuit and denim shorts. 
Monday is the first day of work for most people in the world, and for actress Keke Palmer, there was no better day to feel like a boss than yesterday. 
The actress brought on her boss vibes for a picture she shared with her numerous Instagram fans, showing off her style, sexiness, and beauty all in one snap.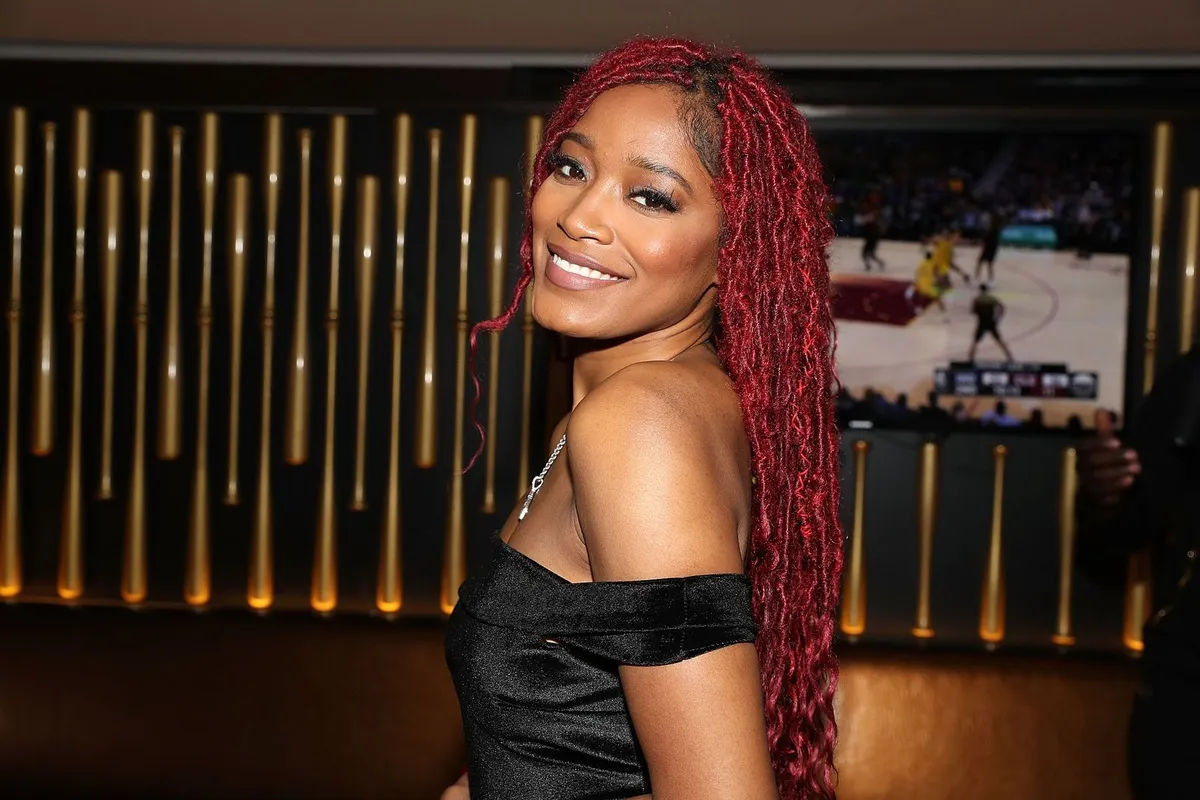 The picture showed Palmer clad in a red cutout bodysuit that showed her brown skin and a part of her cleavage. She paired the top with denim shorts and green-and-white sneakers. 
Palmer also wore a blazer over her body and held it out as she posed, bending low. She smiled sweetly and flaunted her low braided hair. She captioned the post: 
"Big Bo$$."
Palmer earned multiple compliments from her fans and Hollywood stars who took turns to comment on her post. One of them was Taraji P. Henson who urged the actress to live her life. 
One of Palmer's fans also described her as a warrior queen, while another fan said she is an evergreen beauty. Many other fans commented with multiple emojis. 
Her fans know that whoever wants her to be their girlfriend must be ready to marry her.
Palmer has shown an incredible rise in her career. She was a child star, theater star, internet star, and is now a rising Hollywood sensation. She has also succeeded in being herself while staying famous on the internet. 
In a chat, she said her generation inspires her with the way they give life to her creativity and voice and described it as masterful. Palmer also explained the philosophy behind her online presence, saying:
"If I'm gonna have something to say, or if I'm gonna be someone that's looked at, I wanna try my best to uplift other people like me."
Palmer's confidence and self-belief are incredible, but she has not always been this way. She has previously revealed that she used to be ashamed of her acne and was constantly hiding herself. 
However, she started loving her skin while on the set of the movie "Alice," which inspired her to stop wearing makeup to cover her acne but embrace it and take care of her skin. 
In February, Palmer was caught on camera displaying some PDA with her rumored boyfriend, musician Stijn Derksen. The duo was out for some java and sat for a while before walking away, holding hands. 
There are no clear details of Palmer's love life as she hardly talks about it, but her fans know that whoever wants her to be their girlfriend must be ready to marry her. 
Palmer said so herself in a TikTok trend of responding to things people say by calling out the ridiculousness of the statement. 
She explained that she does not want to be locked into anything unless a man will lock her in for life. The 27-year-old actress concluded that she could just be friends with a man until he is ready to go.