Luka DončIć Met His Girlfriend Anamaria Goltes at 12 — Explore the NBA Prodigy's Love Life and Family
Dallas Mavericks' star Luka Dončić has known his girlfriend, Anamaria Goltes, since they were only 12 years old. They are currently living in Dallas with two dogs.
Slovenian professional basketball player Luka Dončić has been wowing the world even before being drafted by the Mavericks in 2018. It shouldn't be so surprising, though, mainly because he was raised on the hardwood. 
The son of Sasa Dončić, a respected player in the Slovenian League, Luka used to sweep gym floors and be a ball boy at his dad's games. He would shoot the ball at halftime, too.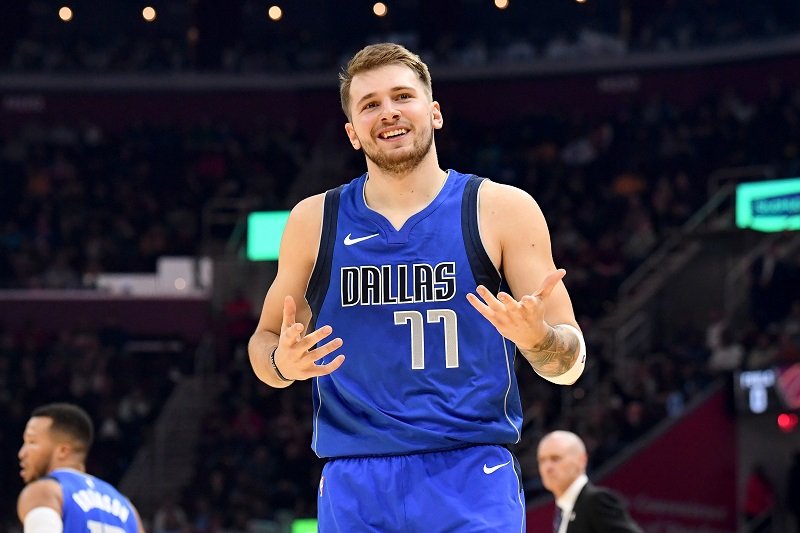 LUKA DONČIĆ'S CAREER
From a very young age, it was evident that Luka was special. When Sasa played for the Union Olimpija, Luka joined the team's youth program and dominated the game even when playing with kids older than him.
Eventually, Real Madrid youth sports director Alberto Angulo invited Luka to join them and compete in the Minicopa tournament, a junior version of the Copa del Rey. 
As expected, his performance was outstanding. By the time he was 13 years old, he had already signed a deal with Real Madrid. He even practiced with the senior team and debuted with them at 16.
Three years later, Luka Dončić had already won three Ligas ACB, a EuroLeague, and was one of the most promising players in Europe. The Mavs drafted him in 2018, and he has never ceased to impress. 
So far, he has been in two NBA All-Star games and has helped his team make it to two NBA Playoffs. The Mavs are currently facing the Los Angeles Clippers for a spot in the Western Conference Semifinals.
ANAMARIA GOLTES
As per Luka's love life, he has been in a relationship with Anamaria Goltes for about five years. On an Instagram Live, she revealed they met when they were 12 years old at the seaside in Croatia. 
Luka Dončić and his girlfriend, an influencer with over 137,000 followers on Instagram who also works as a lifestyle and fitness instructor, frequently show appreciation for each other on social media.
Goltes once admitted she fell in love with exercising and being active at a young age. She added she's always enjoyed working out at the gym and now loves motivating people to make their health their top priority.
While the couple looks great together, they apparently parted ways just before Luka was drafted to the NBA as they stopped following each other on Instagram. They managed to work things out, though, and now are living together and raising two dogs. 
[Luka] would do house chores […] when she threatened to take away things related to basketball.
LUKA DONČIĆ'S MOM
Goltes might be an important person in Luka's life, but she's certainly not the only one. He and his mother, Mirjam Poterbin, have a very good relationship, especially after she was awarded custody of Luka after divorcing Sasa Dončić in 2008. 
Poterbin and Goltes don't follow each other on Instagram, which has made some people speculate that Luka Dončić's mother disapproves of their relationship.
Mirjam Poterbin has been very open when it comes to talking about her son. She once described him as a "naughty" boy who wouldn't stay still for long. 
She added her son would do house chores mostly on Saturdays when she threatened to take away things related to basketball, like going to practices or games.
Poterbin confessed she never thought about his possible basketball career when Luka was a kid. All she cared about was that he was happy and could follow his dreams. 
Luka Dončić's mom confessed he is happy with the Dallas Mavericks and is "pretty sure" they will have a long-term relationship. Mavs' fans couldn't be more delighted.