Lil Scrappy's Pregnant Wife Poses in 360° Video Showing Her Bare Baby Bump in Tight Black Dress
Lil Scrappy's pregnant wife, Bambi, dazzles fans as she poses in a 360° video flaunting her bare baby bump in a black fitted dress with a stylish cutout.
"Love & Hip Hop" stars Bambi Benson and Lil Scrappy are on the way to becoming parents for the third time after welcoming two kids, a son and a daughter, together.
Rapper Lil Scrappy and his onscreen diva wife have constantly documented their journey. However, Bambi chooses to prove that being pregnant does not stop a woman from showing off her body or rocking stylish threads.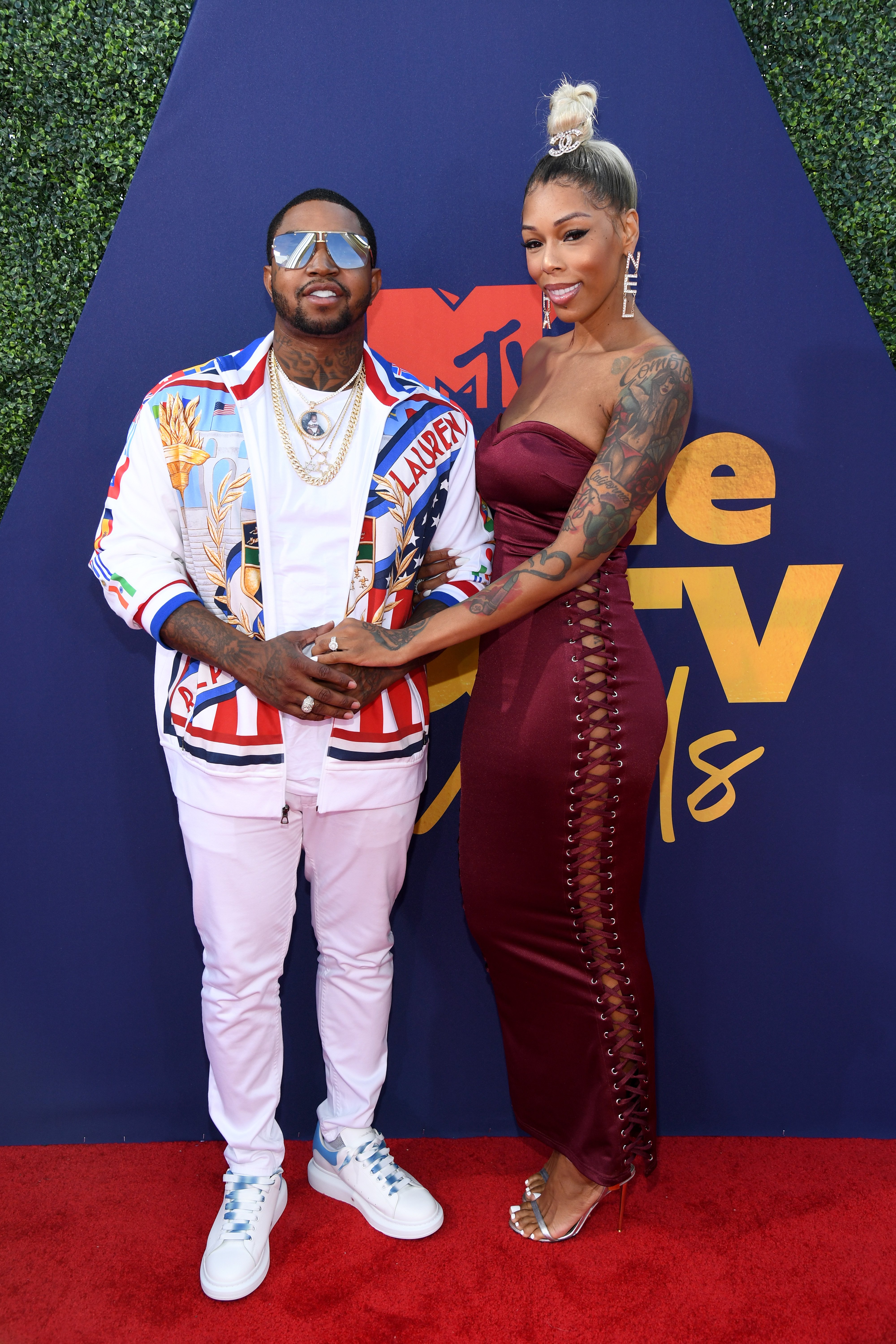 The pregnant actress lately wowed her fans with clips flaunting her baby bump and hair. She rocked a black body-hugging halter neck dress with a fashionable cutout that exposed her bump.
Lil Scrappy's wife was marketing a 40-inch long blonde wig via a 360° video that portrayed the hair's beauty and perfect tresses from a store in Atlanta.
She moved her head from left to right and used her hands to flip it occasionally while smiling. Her glamorous makeup, head-turning necklace, and bracelet matched the vibrant energy displayed in the videos.
Fans were more than thrilled to see one of the "Love & Hip Hop" stars confidently showing off her baby bump in the sassy outfit. They applauded her entire look, and some could not help but comment on the soon-to-be-born baby.
Before their marriage, the rapper cheated on her.
Although this would be the reality TV stars' third child together, Lil Scrappy already has a teenage daughter, Emani, from a former relationship.
Since the couple announced they are expecting baby number three, fans and celebrities have wished them well and chimed their praises for the expectant couple.
As far as fatherhood is concerned, the rapper has been an excellent parent regarding treating his kids with great love and care. After marrying Bambi in 2017 and welcoming two kids, Breland and Xylo, whom he showers affection, he still dotes on Emani online.
Both Lil Scrappy and Bambi have put in the work to make their relationship a success. Before their marriage, the rapper cheated on her; however, he amended his ways and has since stayed out of any controversial news or scandals.
For some time, the couple has been living a drama-free life while enjoying parenting their kids and starring side by side in the reality TV show "Love & Hip Hop."
However, after signing the franchise, Lil Scrappy dumped his music career for his TV personality, with no regrets about the decision.