Actress Lisa Banes Dies at 65 from Injuries She Sustained after Being Hit by a Scooter in NYC
"Cocktail" star Lisa Banes was left fighting for her life after a hit and run incident at the beginning of this month. Sadly, the actress passed away.  
Actress Lisa Banes has died at age 65 from injuries she sustained after being hit by a scooter in New York City. Banes' representatives confirmed her death to Entertainment Tonight on Monday.
"We are heartsick over Lisa's tragic and senseless passing," they shared, adding, "She was a woman of great spirit, kindness, generosity, and dedicated to her work."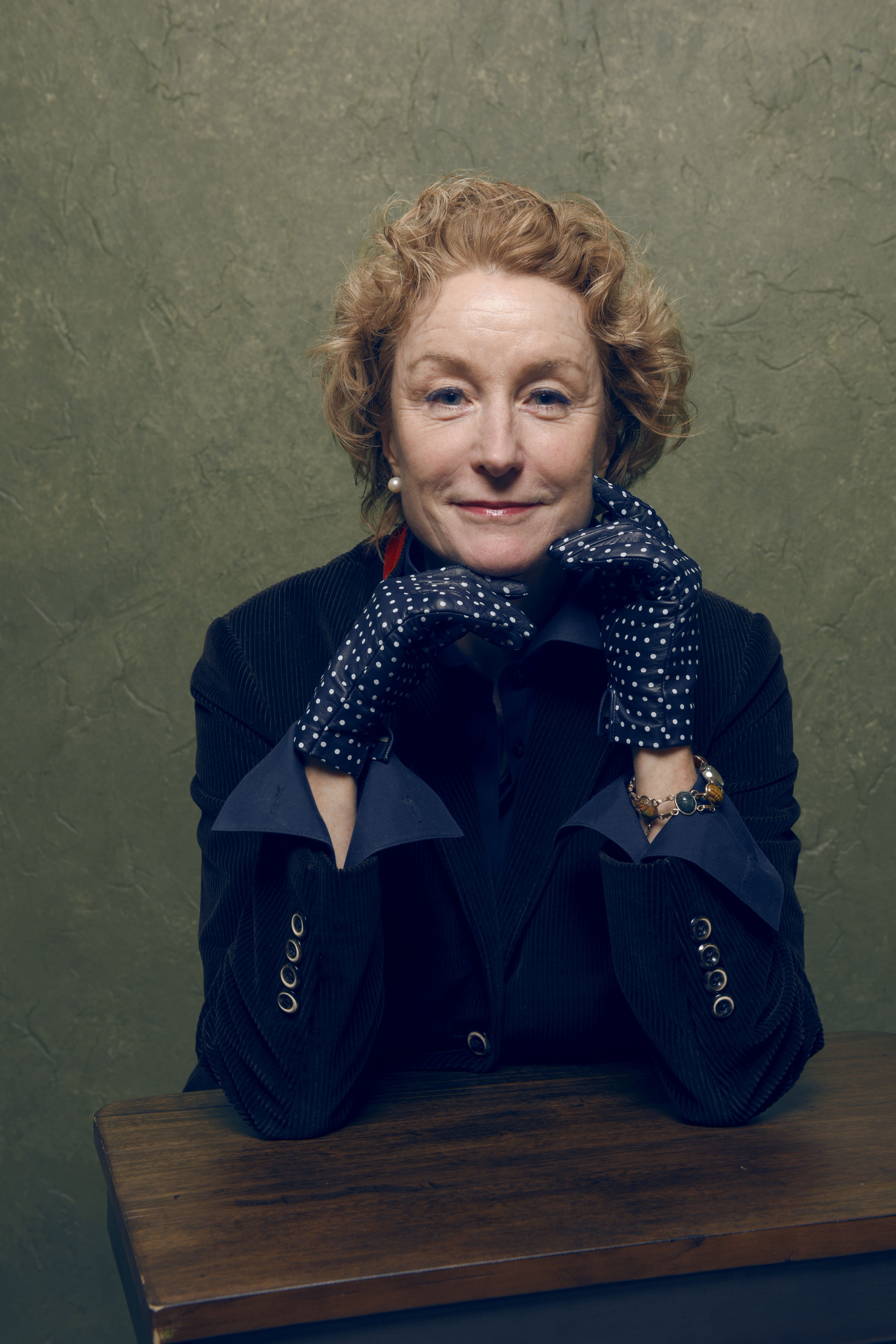 The reps shared it has been a blessing to have had Banes in their lives. Sadly, the veteran was struck by an individual while walking down the street on June 4.
The award-winning star's manager previously revealed to the Associated Press she was struck either by a scooter or a motorcycle in the Upper West Side of Manhattan near Lincoln Center.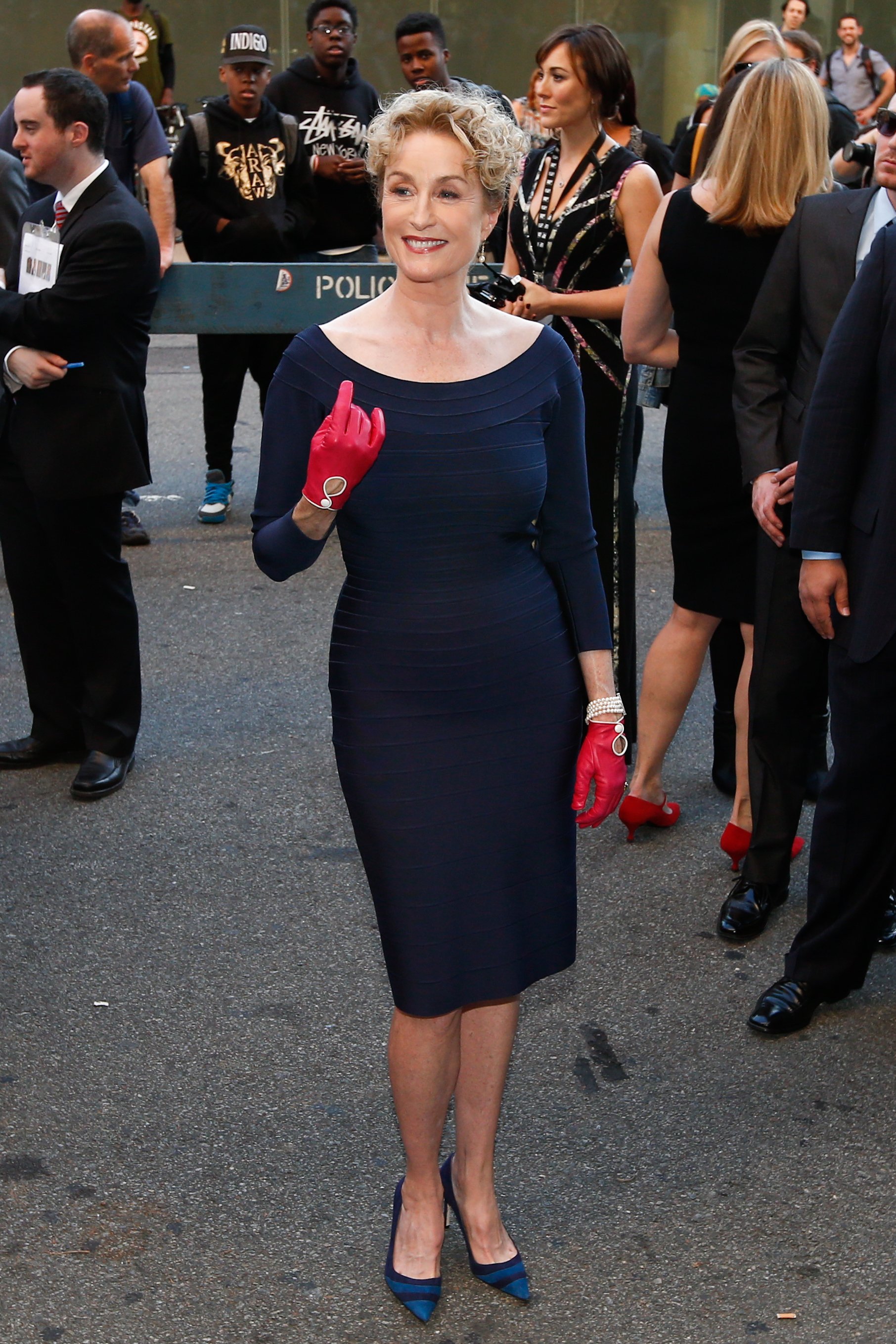 She was crossing Amsterdam Avenue on the way to visit the Julliard School, her alma mater. Banes was hospitalized at Mount Sinai Morningside hospital for extensive injuries.
According to the New York Post, she reportedly suffered a traumatic brain injury due to the incident and never recovered. The authorities say no arrests have been made in connection to the incident.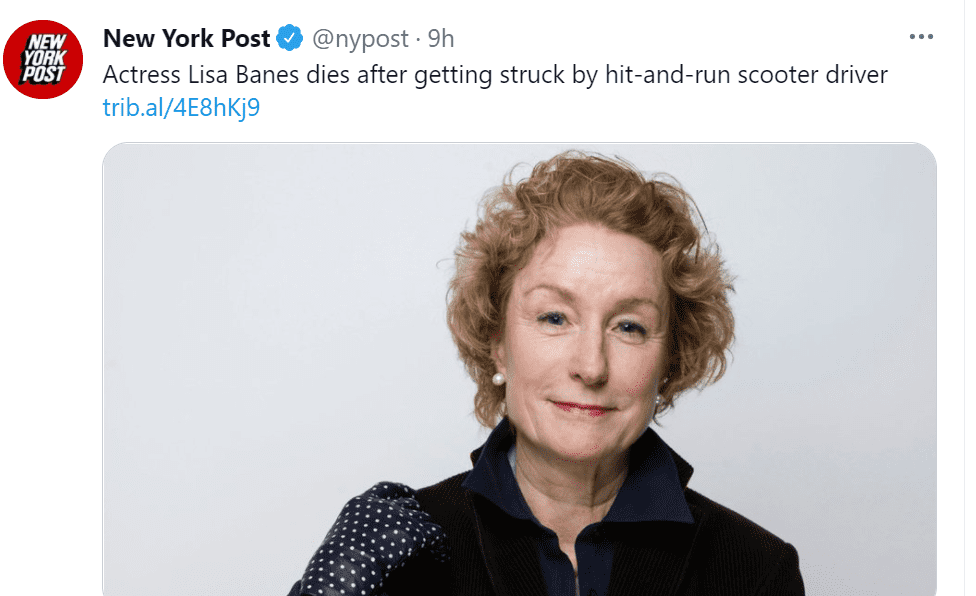 In her more than four-decade-long career, Banes appeared in numerous movies and TV shows. However, she was best known for her roles in "Gone Girl" and "Cocktail."
On TV, she has had roles on "Nashville," "Madam Secretary," and "NCIS." Actor Seth MacFarlane was among those who paid tribute to her:
"Her stage presence, magnetism, skill, and talent were matched only by her unwavering kindness and graciousness toward all of us."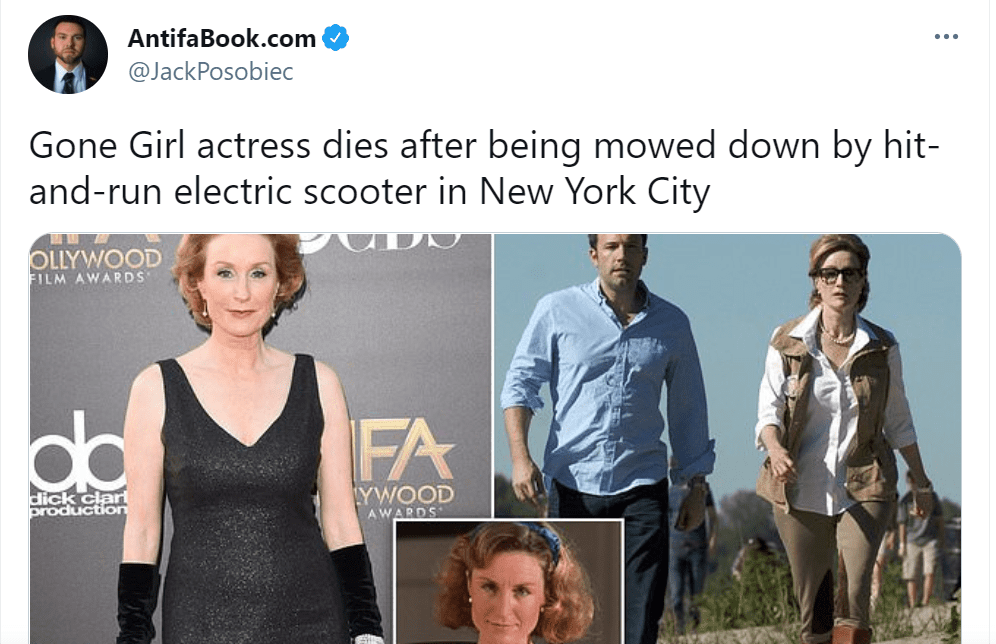 Although born in Ohio, Banes was raised in Colorado and attended Julliard before launching her showbusiness career in New York and Hollywood.
She married Kathryn Kranhold, a former Wall Street Journal writer, in an intimate ceremony four years ago at City Hall. Banes had no children of her own.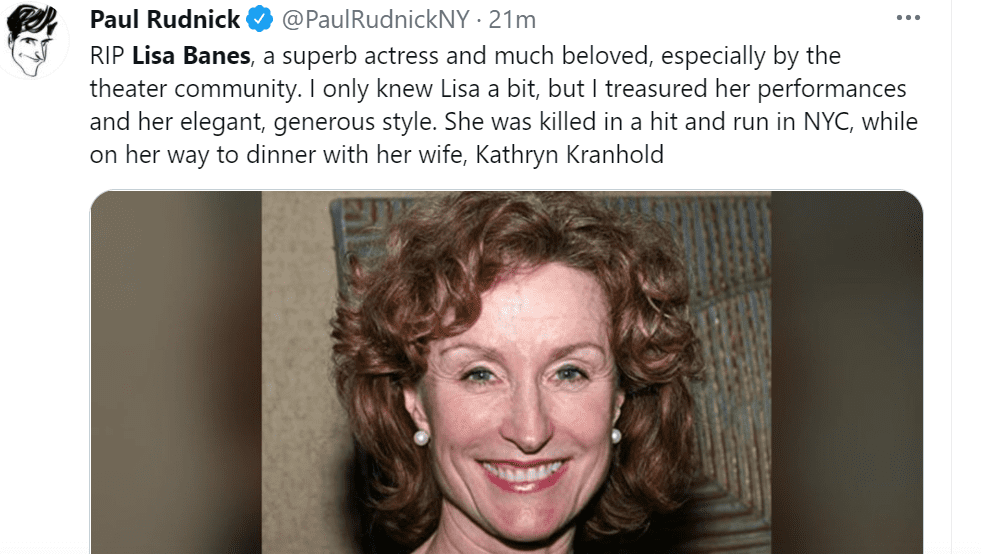 On the big screen, she has starred alongside Hollywood movie A-Listers, Ben Affleck in "Gone Girl" 2014, and Tom Cruise in "Cocktail" 1988.
Banes played Cruise's older love interest, and in her other role, she played the mother of the missing woman, played by Rosamund Pike.
She was nominated for a Drama Desk Award for best-featured actress in a play in 1984 for "Isn't It Romantic." Banes went on to win a Theatre World Award in 1981 for the off-Broadway play "Look Back in Anger."