Pink's Fans Rave over Her 'Fearless' Kids as They Climb Rocks for the First Time
Pink's children have had a busy year so far, from performing on stage to being a part of music videos to now rock climbing. These kids can do anything!
Carey Hart, Pink's husband, shared epic photos of their two children, Jameson, 4, and Willow, 10, climbing a very tall rock on Instagram, which led to their fans raving over the children in the comments. 
The proud dad praised his impressive children for totally owning rock climbing, especially because it was their first time trying out the sport. Hart shared very cool photos of the kids enjoying their time on the rock.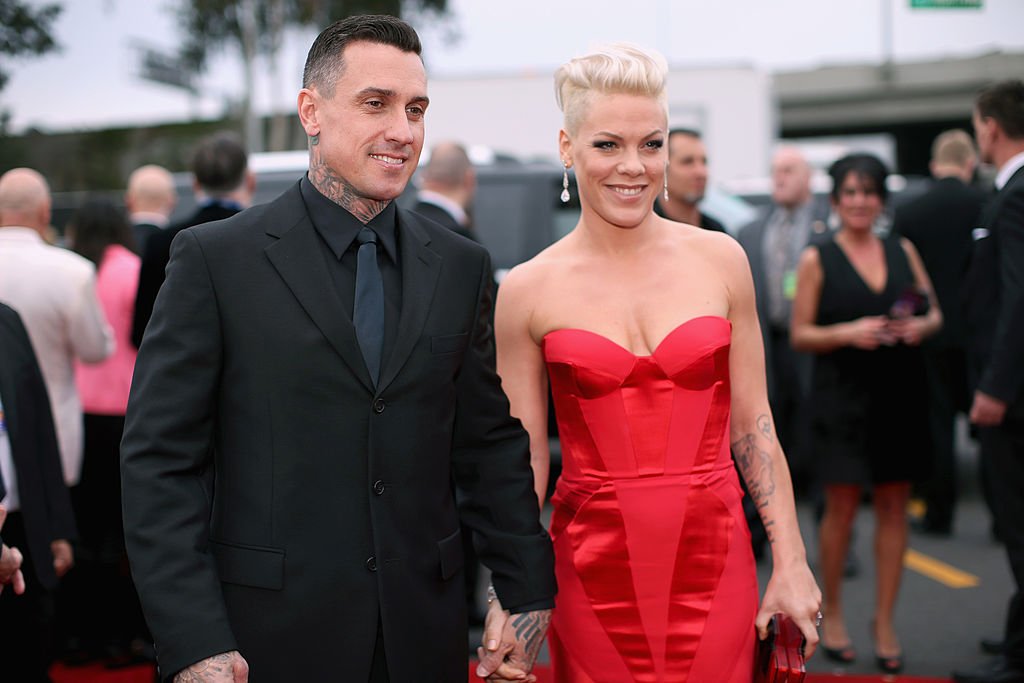 Hart explained that most of the photos were of his youngest child because Willow had dominated the activity and climbed up the rock so quickly it was difficult to take photos of her. 
However, he did get a few photos of her that showed off her impressive climb stance and photos of Jameson charging up the rocks in his climbing gear. The impressed dad wrote about his children:
"Our kids are gnarly. Willz and jamo's 1st time outdoor rock climbing."
Hart was not the only one impressed with his children as fans took to the comment section and raved about Pink and Hart's children being fearless, amazing, and cool for taking on the sport so effortlessly.
Besides rocking out on stage and climbing rock faces, the family just celebrated Willow's 10th birthday this month.
One user wrote that it was not surprising that the children were doing well because they are Pink and Hart's children after all. They noted that the kids were destined for greatness since the womb.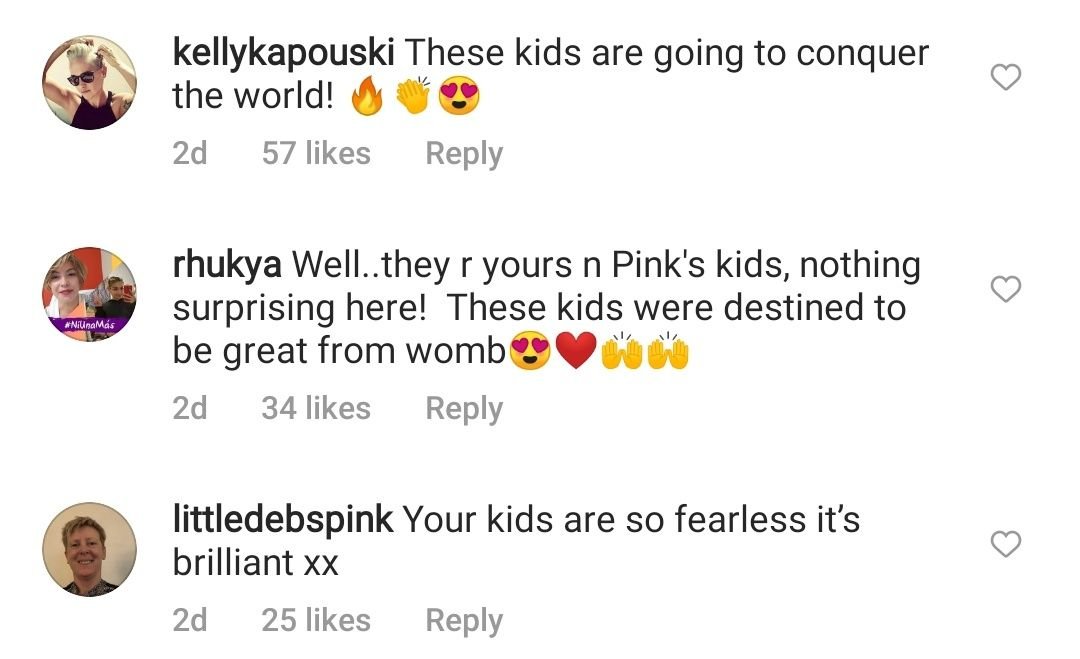 Another agreed with the above sentiment and stated that Jameson and Willow would conquer the world. Many others were blown away by the children and called them amazing superhero kids, one fan saying:
"Oh My Goodness! I LOVE this so MUCH! this is AWESOME! your kids are AMAZING!"
Pink's fearless children have been very busy this year. Willow and her iconic singer mother wrote and released a song together called "Cover Me In Sunshine" and even performed it together at the Billboard Awards. 
The "What About Us" singer performed a medley of her greatest hits at the awards show this year. She opened the performance with "Cover Me In Sunshine" and her daughter joined her on stage for an acrobatics routine.
The kids mean a lot to their parents, as Hart and Pink recently shared to Entertainment Tonight that their children helped them to grow, prioritize their family, find their lane, and stay in it. 
Besides rocking out on stage and climbing rock faces, the family just celebrated Willow's 10th birthday this month. Hart took to Instagram to share a lovely post about her and explained that he was excited to watch her grow into an independent woman.