Michael Strahan Enjoys Dinner with His 'Bonus Daughter' Flaunting Long Braids in a Strapless Top In Cozy Photo
Michael Strahan recently warmed many hearts after he took to social media with a picture that captured him having dinner with his "bonus daughter."
Michael Strahan was engaged to Nicole Murphy a long time ago; however, they parted ways due to his alleged infidelity. They spent seven good years together, dating on and off or about two years before finally ending things.
In all that time, Strahan fostered a great relationship with her children, and it is one he has seemingly sustained even after their split.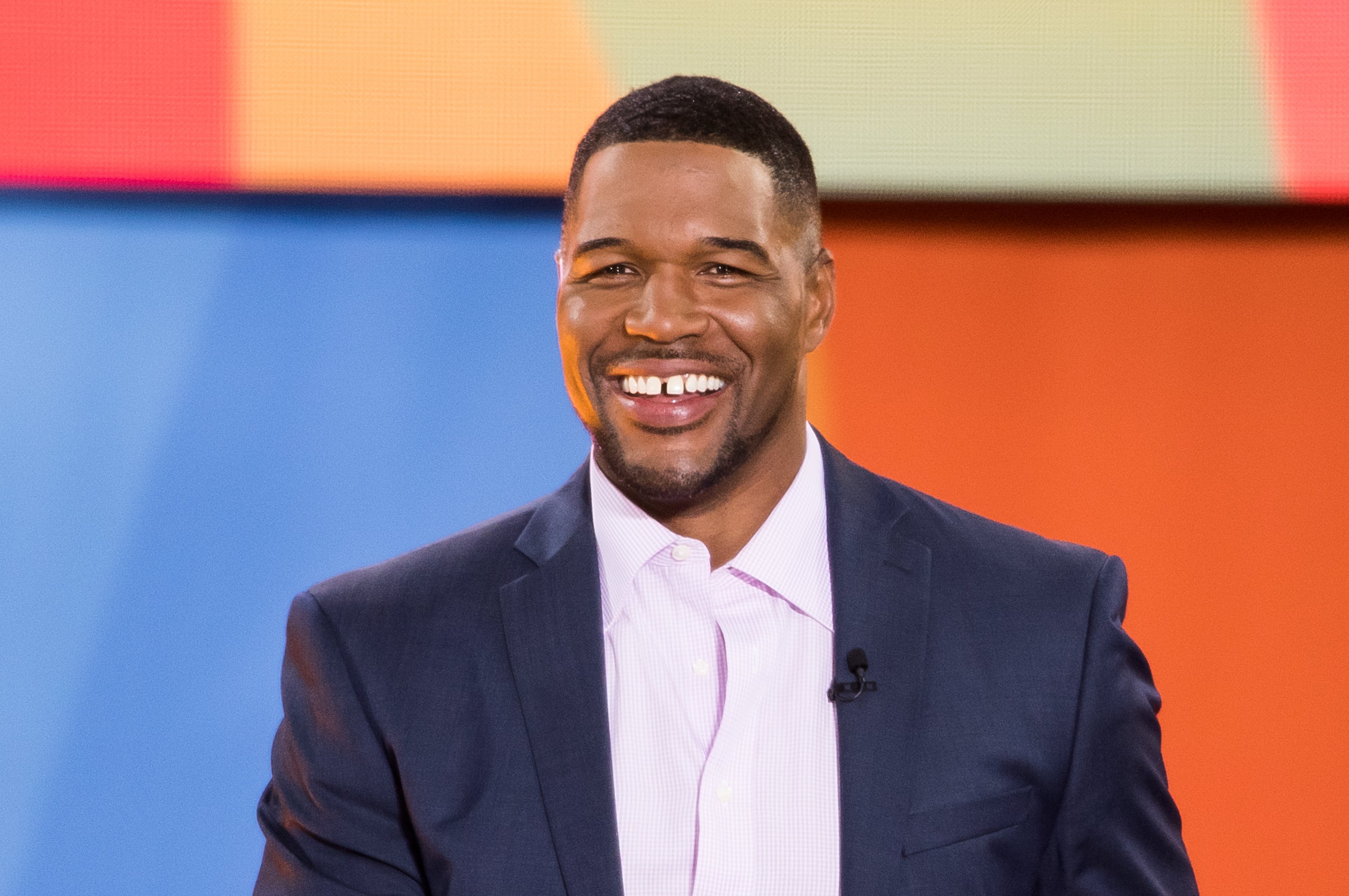 The eldest of them, Shayne Audra Murphy, recently joined Strahan for dinner, and the gesture made him very happy. He shared a photo from their time together via his Instagram page, and it warmed the hearts of many. 
The shot captured Strahan seated next to Shayne, who leaned into him as they posed for a photo in a restaurant. They both looked genuinely happy to be in each other's company — his smile stretched from ear to ear, and her eyes held only fondness. 
The two were dressed casually; Strahan wore a black polo shirt with two of its top buttons undone, while Shayne wore a skimpy outfit. She looked just like her mother, and it reminded many that they once had a thing. 
Like her father, Shayne has a flair for entertainment.
In his caption, Strahan, who has four kids of his own, expressed his love for having dinner with Shayne, whom he tagged his "bonus daughter," whenever she was in town. 
He also added that the next time they had dinner, it would be food she cooks. To ensure he can stomach a lot of her food during the anticipated meeting, he revealed he would avoid eating any food for days prior. 
In the comment section, Shayne joined many fans who commented on the shot. She referred to him as the "best bonus dad" and declared love for him. 
Shayne is the first child Eddie Murphy and Nicole had while they were married to each other. She was born in October 1994, a year after their wedding, and is the fifth child the veteran actor has. 
When Nicole and Eddie went their separate ways after years of marriage, Shayne had just been 12. Aside from her, the veteran actor shares four other kids with Nicole. 
Like her father, Shayne has a flair for entertainment. She has participated in reality TV but is more focused on her career as a model. Progress is slow, but she has persistence in spades, just like her parents.