Vern Yip Raises 2 Adorable Kids with Husband Craig Koch — Meet His Family
Vern Yip and his husband Craig happily raise their two children and their adorable dogs. Though with busy schedules, the doting dads seem to have hacked fatherhood. Read on to learn more!
HGTV star Vern Yip is a dad of two children he shares with Craig Koch. The family of four is all shades of adorable!
The couple also has four pets whom they prioritize in their home. Here's a look into his family and their blissful life together.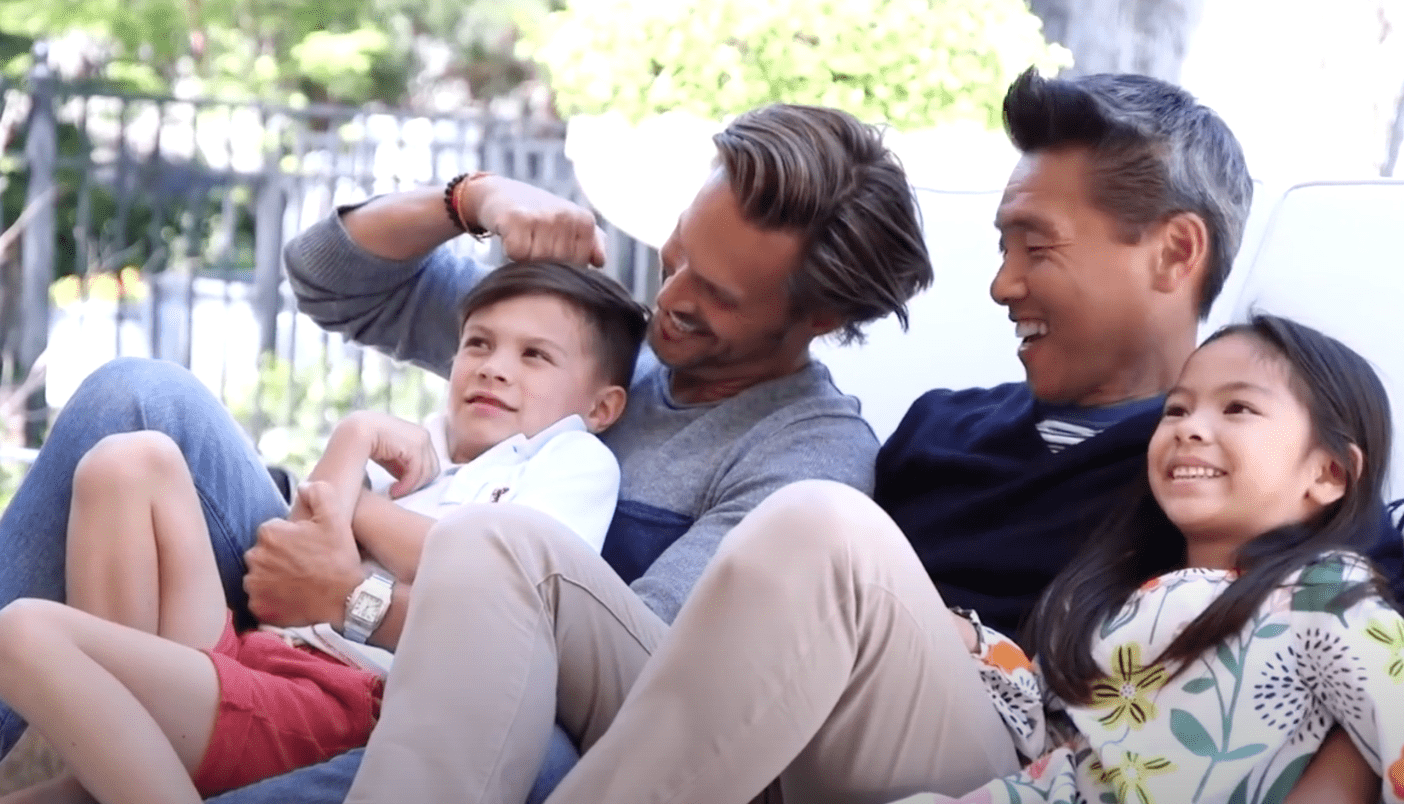 YIP'S HUSBAND
Yip's husband, Craig Koch, is the owner of WAG-A-LOT, a pet facility that has been around for over twenty years. The brand has three locations, all of which he oversees.
A core entrepreneur, Koch's mission is to create things that would make a difference in the world and eventually outlive him. This same principle he applies to his personal life.
THEIR KIDS 
Yip and Koch are proud parents to two children, son Gavin Joshua and daughter Vera Lillian Beatrix, both of whom they welcomed via surrogate.
Ever since they first welcomed Gavin, it is not uncommon to see Yip and Koch gushing about their kids and what fatherhood has been like.
Yip once described a then 4-month-old Gavin as opinionated but added that he loved it because he has an extremely opinionated personality too.
The proud parent also added that he loved how Gavin was already self-assured as an infant. According to Yip, it is a great trait for a child to have.
About ten months after Gavin was born, Yip and Koch announced that they were expecting their second child together. Yip detailed how amazing fatherhood had been for him and added that he looked forward to watching Gavin and his sibling grow old together.
A few years later, Koch admitted that his family means everything to him, and he could not imagine life without Gavin, Vera and Yip.
THEIR DOGS
In addition to their shared love for family, Koch and Yip are also proud dog owners. The couple has two Great Pyrenees and two mixed breeds.
With Yip's experience as a designer and Koch's experience with pet facilities, it is only fitting that this couple prioritizes creating a safe space for their dogs.
All in all, Yip and Koch have created a happy family for themselves, and for the duo, home is wherever their kids and dogs are.