Cardi B Parades Her Expansive Birkin Bag Collection Featuring Different Colors in a Video
"Bodak Yellow" rapper Cardi B showed off her large collection of Birkin bags in different colors as she paraded the luxury items in a video. Check out her jaw-dropping clip.
Acclaimed rapper Cardi B, whose real name is Belcalis Marlenis Almánzar, recently delighted her millions of fans with her sass and class in her Instagram video. 
Cardi flashed all of her Birkin collection in different colors, including red, purple, blue, and pink bags. She wore elegant outfits to complement her expensive bags.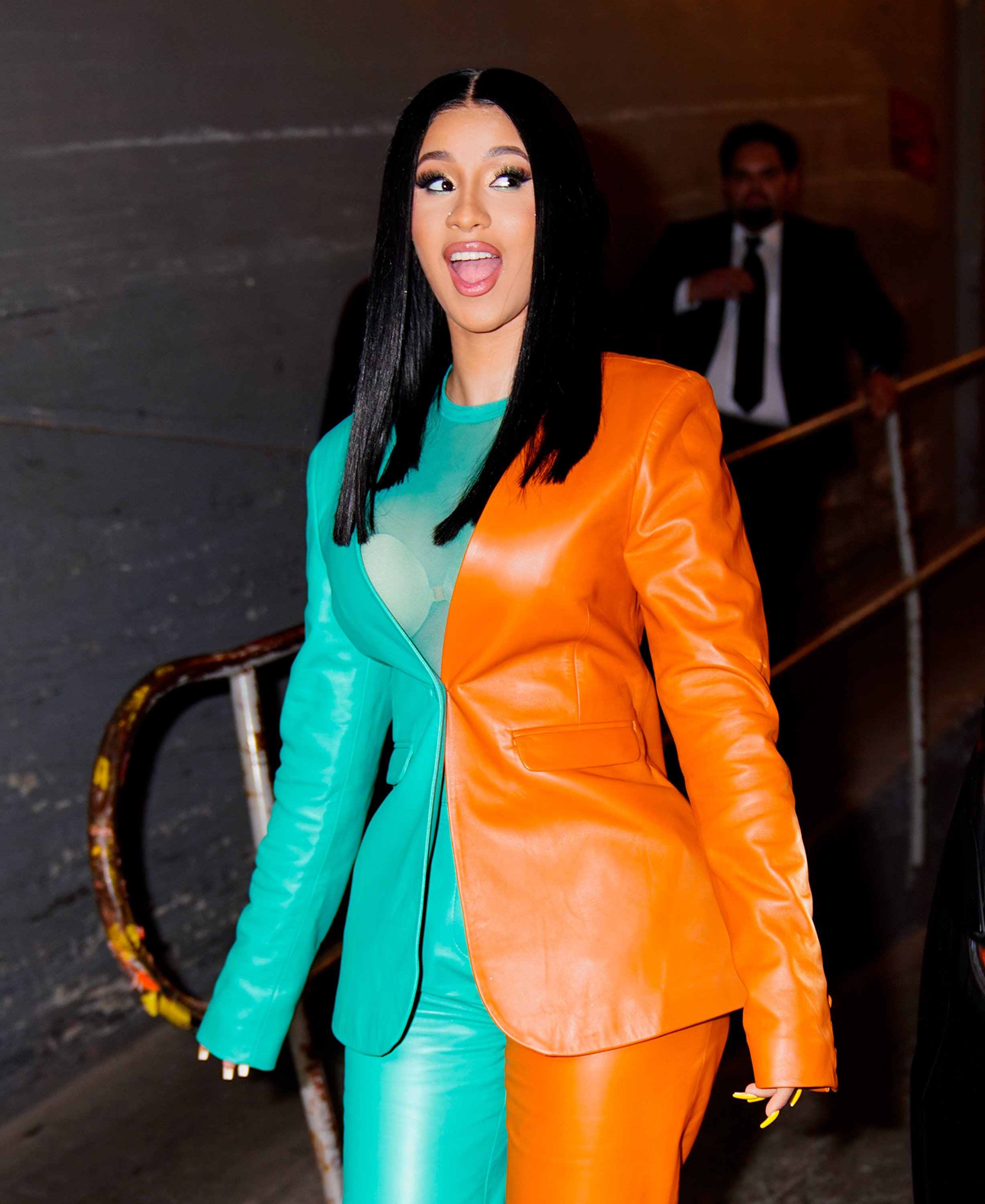 Cardi dazzled her 96.1 million followers as she posed with her luxury bags, carrying them at the garden, at her poolside, and while lounging on the couch. The "Money" hitmaker wrote:
"PICK A COLOR. ♥️💙💜💗💛💚"
She played the song "Jane" from hip-hop trio Migos' album "Culture III." Mesmerized fans quickly commented on her lavish display of branded bags, with one commenting, "Live your life sis. [sic]"
Along with reality star Kylie Jenner and singer Drake, Cardi is among celebrities known for collecting Birkin bags from the French luxury brand, Hermés. The 28-year-old rapper owns at least 23.
An online critic stated that the Birkin bags lost their value. 
Of the 23 bags she owns, 15 were gifts from rapper Offset, her husband. Her collection recently grew to 24 after she purchased a camel-colored Birkin. 
Cardi explained that it took her a while to buy the luxury item because it was in demand. Although the bag was costly, the "F9" actress stated she bought it because she wanted it so bad.
While many fans admired Cardi's growing number of Birkin bags, others seemed unenthusiastic about her lifestyle. An online critic stated that the Birkin bags lost their value. 
Besides stating that Cardi is the face of another fashion brand, Balenciaga, the critic claimed that Birkin bags are exclusive items and a person buying them should be a big name in the fashion industry.
As for Cardi, she found the critic's message offensive and racist. The Grammy-winner wondered why Black female rappers are questioned for buying expensive bags more than white celebrities.
Cardi also asserted that the value of Birkins is increasing and not depreciating, contrary to the critic's claim. When she and other female rappers mention brands in their songs, their market value increases. 
Coming to her defense, Offset echoed Cardi's sentiments. The rapper, who has a two-year-old daughter Kulture with Cardi, said Black people's access to luxury brands should not be debated.