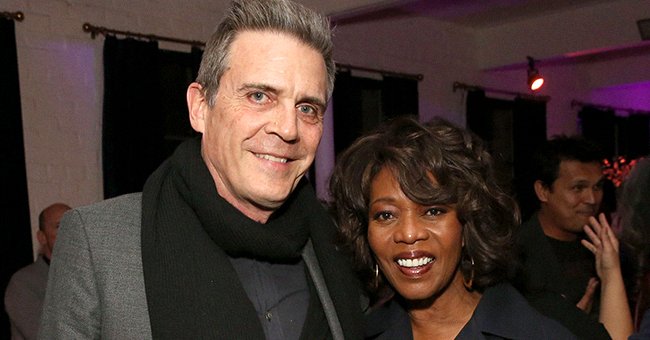 Alfre Woodard and Her Husband Roderick Spencer | Source: Getty Images
Roderick Spencer Is Alfre Woodard's Husband Who Wrote Her a Screenplay
Actress Alfre Woodard and her talented husband Roderick Spencer have been married for 40 years. She shared a secret to their long-lasting marriage amid working in an industry known for breakups and divorces.
Woodard has shown the world her exceptional acting in film and on TV, including in "Steel Magnolias" and "Desperate Housewives." Behind her successful career is her husband, Roderick Spencer.
In a 2021 interview with People, she opened up about how Roderick, a gifted writer, stuck with her through the ups and downs of life. Being together physically is just the tip of the iceberg.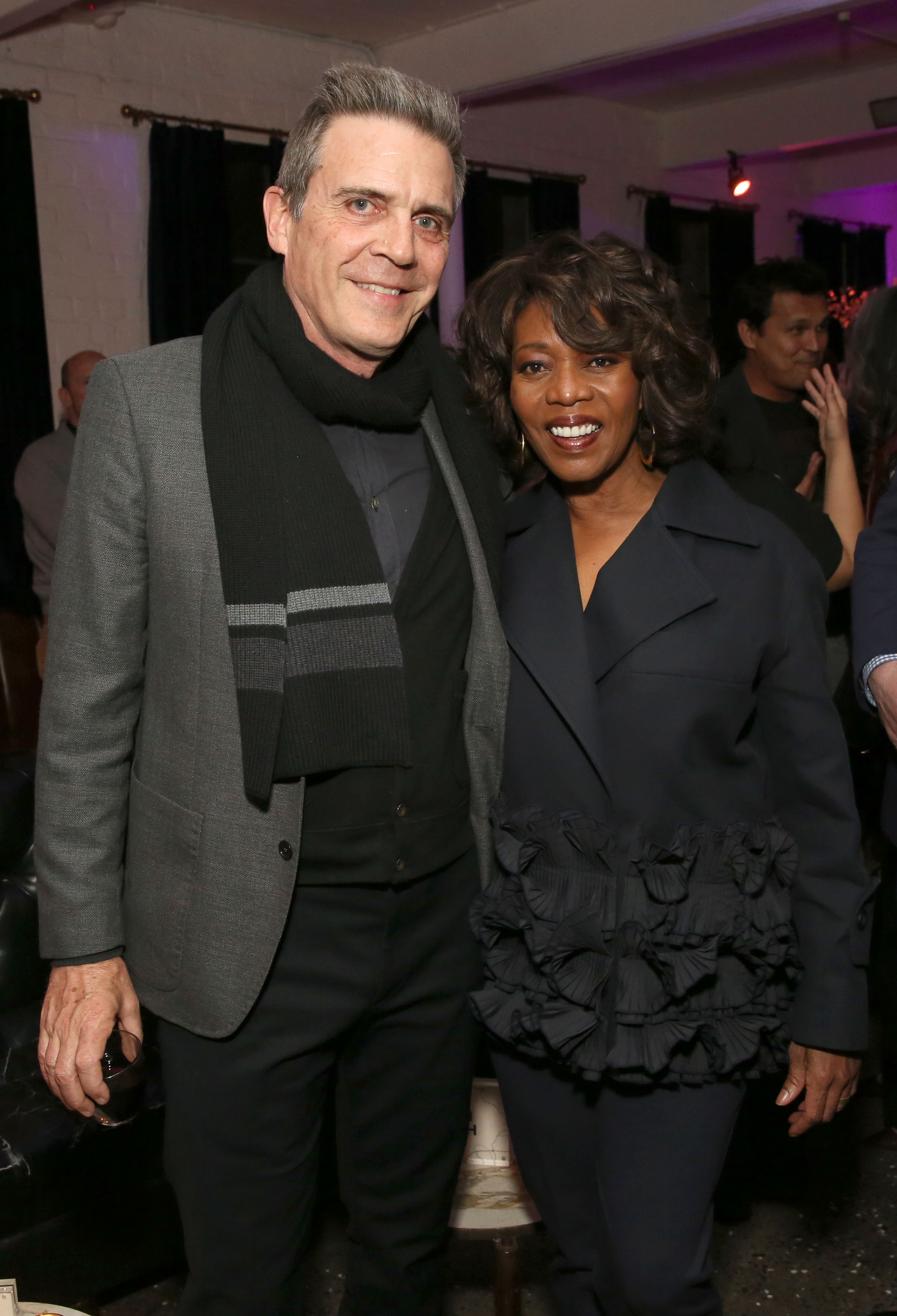 Writer Roderick Spencer and actress Alfre Woodard attend "Juanita" Special Screening on March 07, 2019, in New York City. | Source: Getty Images
They Have Been Married For Almost Four Decades and Celebrate 40 Years of Marriage This Year
Besides trust, Woodard said she and Roderick Spencer share a solid artistic connection, no matter where their illustrious careers take them. The "Annabelle" actress said:
"That's the bottom line. We speak the same language."
The veteran actress and Roderick tied the knot in 1983. During the initial years of their marriage, the lovebirds prioritized their needs and elevated their creative pursuits together.
With their children pursuing their passions independently, Spencer and Woodard returned to honing their skills in the industry.
The Emmy Award winner strongly believes in marriage and said it's the best decision for people who love each other. Woodard, who has been married to Roderick for four decades, said she felt lucky their union had never been shaken despite facing many challenges.
Over the years, Woodard and Roderick have consistently learned from each other and share a strong artistic connection. Besides sharing life, the two also have an excellent working relationship.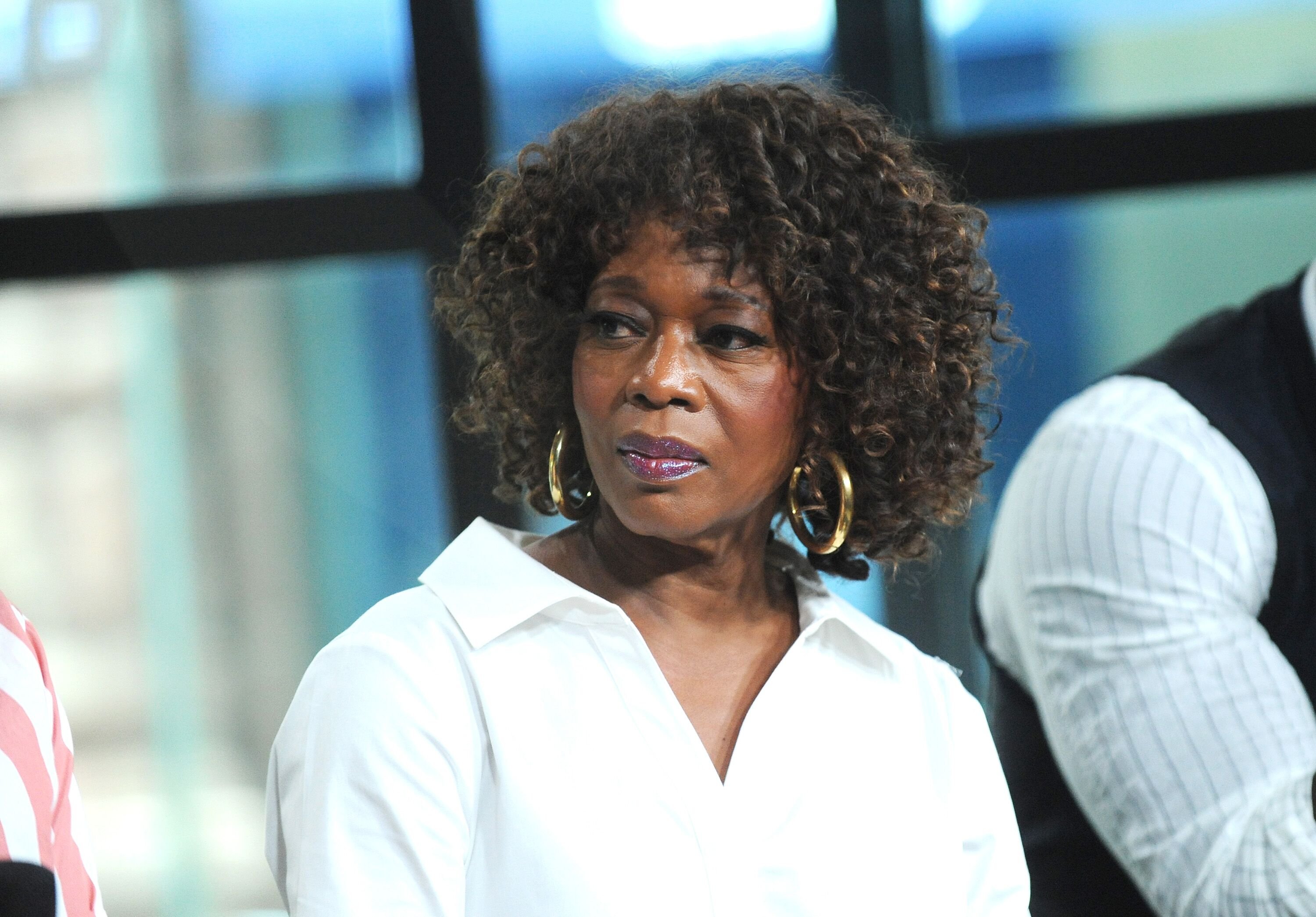 Alfre Woodard at the Build Studio discussing Marvel's "Luke Cage" on June 20, 2018, in New York City. | Source: Getty Images
While many of Woodard's fans know her for her impressive acting skills, the Oklahoma native is the youngest of three children. She was born on November 8, 1952, and named by her godmother, who saw a vision of her name written out in gold letters.
Woodard had a bubbly personality at a young age. She was a cheerleader while in high school and also ran track. The celebrated actress ventured into acting after a nun at her school convinced her to audition for a school play.
Woodard knew she wanted to pursue acting professionally, and after graduating from high school, she joined Boston University to study acting.
Children Strengthened Their Union
As Woodard and Roderick's passion for creativity deepened, so did their union. Their connection grew stronger when they became parents to their children—daughter Mavis, and son Duncan.
Unknown to many, they are their adoptive children. Although Woodard has never publicly shared the circumstances behind their adoption, she is thrilled to be called their mother.
In 2019, the Tulsa native gushed about her beautiful children and husband. The devoted mom and wife said she puts her family first before everything else, including fame.
Now that her children are both adults taking on different interests, the Golden Globe Award winner expressed that she wants to keep making memories with them and spend more holidays with the family.
The Couple Returned to Their Occupation after Their Children Became Adults
With their children pursuing their passions independently, Spencer and Woodard returned to honing their skills in the industry.
When Woodard appeared on the "Rachel Ray Show" to promote "Juanita," she said she told her husband she didn't need a gift for their special occasions as long as he wrote the script for her. She stated:
"I said don't need an anniversary, birthday, or Christmas present. I just said to him, write this script for me."
The film was released on March 08, 2019, and it tells the story of a woman fed up with life and leaves everything behind, including her grown kids, in pursuit of a fresh start.
Please fill in your e-mail so we can share with you our top stories!