Keyshia Cole Shows Passionate PDA with Muscular Boyfriend Who Holds Her in His Arms in Pic
Keyshia Cole never holds back from publicly displaying her affection with her new boyfriend. The lovebirds were at it again in a new picture the singer's boyfriend shared on Instagram. 
American singer and songwriter Keyshia Cole has had her fair share of history with men but looks to have landed herself the real deal in her new muscular lover. 
The Shade Room uncovered a recent post Cole's new beau made on his Instagram page that showed them having fun inside a pool.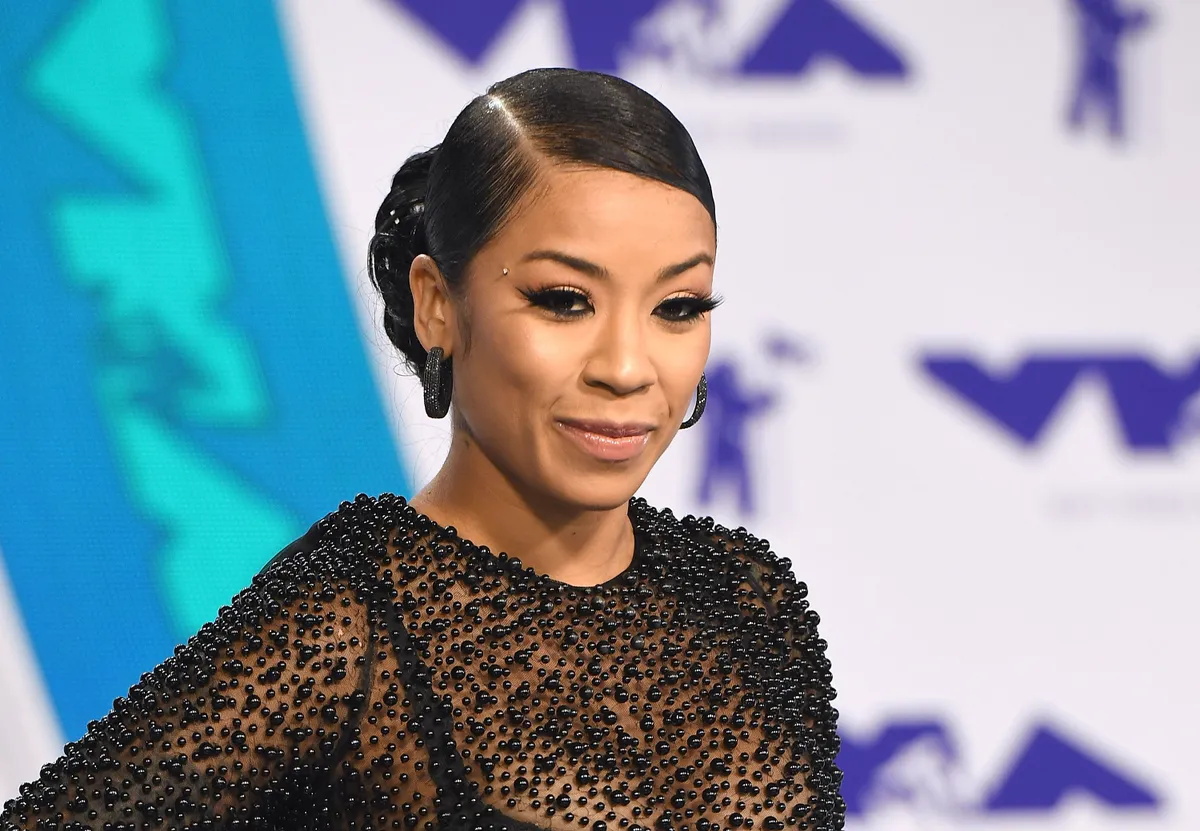 In the snapshot, Cole's man, who was topless and standing in the pool, lifted her unto himself and planted a kiss on her cheek. She wore a two-piece multicolored swimsuit which she accessorized with a designer hat and dark shades. 
She flashed her massive arm tattoo and held her man on his forehead with one hand while her other hand rested on his chest. She also made a mouth gesture as though she wanted to lick him while he carried her. 
The singer also flashed her beautiful skin and sexy backside in the snap, which generated multiple comments from fans who gushed over the couple's display of affection. Likewise, her man gushed over her in the caption to his post by stating that she is his. 
Cole replied by saying it is the men she has been with who do not know how to keep her.
This is not the first time Cole is dishing out PDA vibes with her beau, who she is yet to introduce to her teeming fans officially. In April, she let her fans know she had someone special in her life by dropping a few hints of her lover, sharing a clip on her Instagram Story.
The video had her showing off a bright red hickey. In the post's caption, she asked her man to make the hickey darker the next time. The post sparked numerous reactions from fans, with some criticizing her and others gushing over her newfound love. 
Cole is not new to being at the receiving end of criticisms. In September 2020, a fan trolled her for not knowing how to keep a man, to which she duly responded. 
The fan's comments came after the "Heaven Sent" singer made several tweets about the kind of men she likes. Cole replied by saying it is the men she has been with who do not know how to keep her. 
Cole is a mother of two sons with two different men. She shares her 11-year-old son, Daniel Gibson Jr., with her ex-husband and former NBA star, Daniel Gibson, who she married in 2011. 
Gibson and Cole split in 2014 but finalized their divorce in 2020. She started dating Niko Khale in 2019 and welcomed a son with him on August 1, 2019. 
However, Khale and Cole split in 2020, which the former revealed left him heartbroken. Cole looks to be happy in love again. One waits to see if her new man has what it takes to keep her.