Boris Kodjoe's Wife & Daughter Catwalk in Light-Colored Dresses Looking like Twins in New Video
Boris Kodjoe's wife and daughter warmed many hearts recently when a video clip showcased their uncanny resemblance as they catwalked. 
Boris Kodjoe's wife Nicole Ari Parker recently joined her daughter Sophie and her friends to make heartwarming video footage that caught a lot of attention. 
The video was taken in Barcelona, Spain, and it captured Parker with Sophie and her other teenage friends, all girls. They were all casually dressed for a day out; Parker and her daughter wore similar outfits.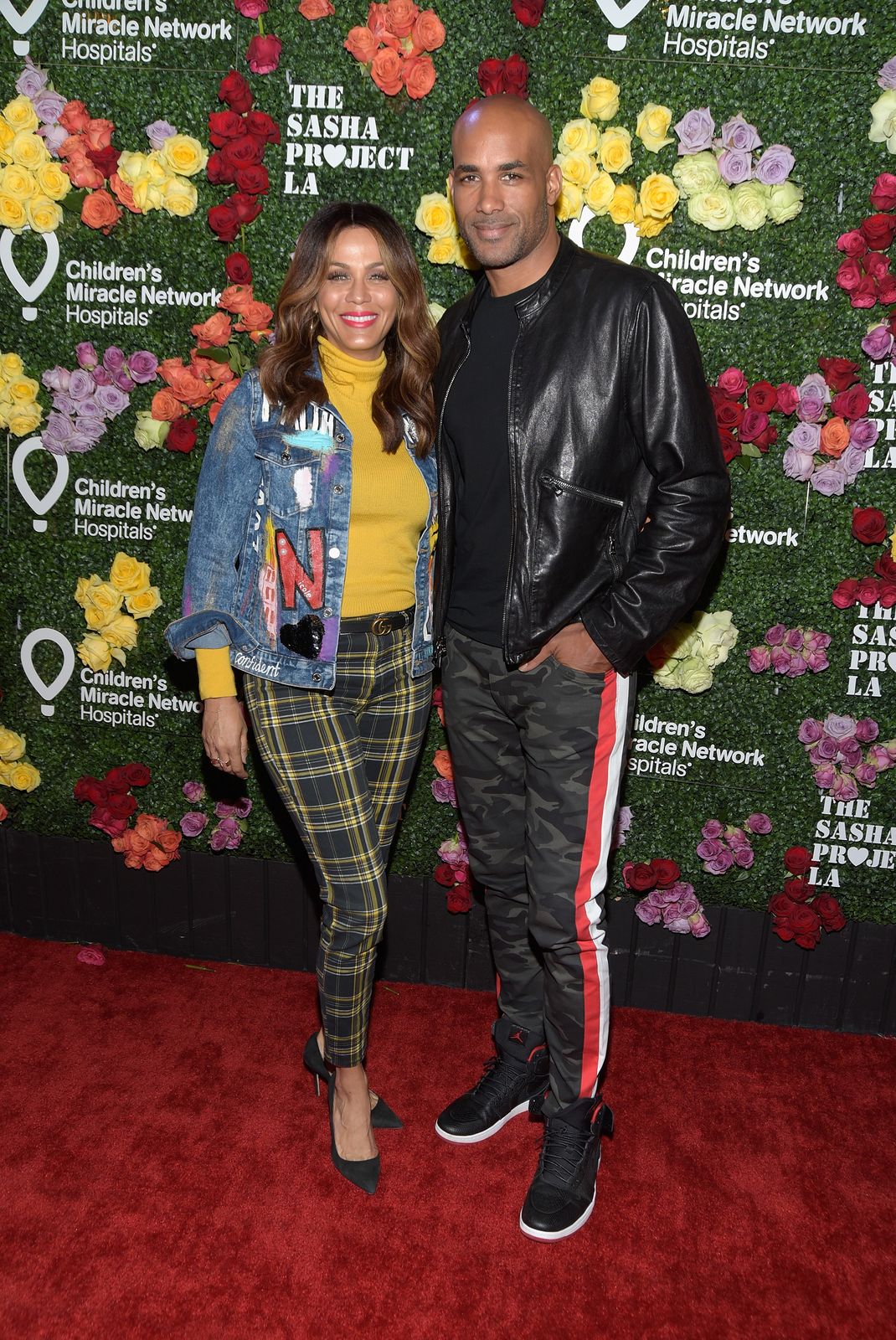 Their dresses were made of a light material that rippled slightly in the breeze as they walked. Sophie's outfit was shorter, and it sported a belt around the middle. Her mother's attire was longer, and it had a long split down one side.
Like Sophie's, her dress also had a belt. Parker shared the picture via her personal Instagram page, and in her caption, she revealed that they were on their way to "see the city." However, she did not specify what part of it she meant. 
In the comment section, fans had nothing but sweet words for the proud mother and her daughter. Most had praises for Sophie because of her near-perfect catwalk, second only to her mother's. 
The two have been married since 2005– they met on the set of "Soul Food," and the rest, as they say, is history.
Sophie is one of the two children Parker shares with Kodjoe. They also have a boy named Nicolas whom they welcomed in 2006. 
Sophie was their first child together. She was born with a small dimple at the lower part of her spine. A test confirmed it was spina bifida, a congenital disability with different levels of severity. 
Parker got the news first; her husband had left after the delivery to return to filming a movie, so she had to break the news to him over the phone. 
It was not an easy time for the couple, especially for Parker who couldn't help but wonder if she had inadvertently done something to cause the illness in her infant. However, doctors assured her it was a random occurrence.
They never gave up on their daughter, and they tried many solutions until they reached one that let the girl live a healthy life while keeping her self-esteem intact. The couple now does everything in their power to educate others on their daughter's condition. 
The two have been married since 2005– they met on the set of "Soul Food," and the rest, as they say, is history. Of course, the longevity of their marriage has prompted questions for fans who want to know how they have managed.
In response, the couple always urges anyone who will listen to make sure they never forget to keep the romance alive while they weather their responsibilities. It has worked so far for them, and it could be what makes the difference for other people too.