'Ashford & Simpson' Singers' Daughter Shows Striking Resemblance to Mom Valerie Simpson in New Photos
Nicole Ashford, one of Nick Ashford and Valerie Simpson's two daughters, shared new pictures on her Instagram page showing glimpses of her and her husband's time in Costa Rica. 
Late singer-songwriter Nick Ashford and his beautiful wife Valerie Simpson are famous for being behind some of the greatest hits in history. 
Besides their knack for making great music, the couple also had a beautiful relationship and marriage and shared two daughters, Asia Ashford and Nicole Ashford.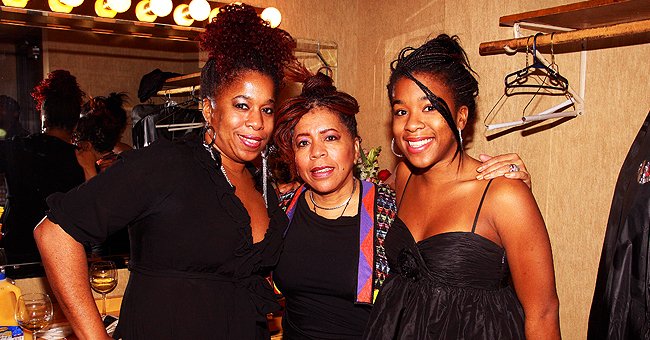 Nicole is married now and recently shared beautiful snaps on Instagram of herself and her husband, showing some of their moments during a vacation to Costa Rica. 
In one post, Nicole, Nick and Simpson's oldest daughter, shared a collage photo showing her beauty and striking resemblance to her mom. She captioned the photo: 
"Me enjoying me!! #happy #inlove #enjoyinglife #vacayvibes."
In another post, she shared multiple pictures showing Costa Rica's beautiful scenery and some animals she saw during her vacation. She also shared a photo showing her walking on beach sands. 
Nicole also shared a picture that showed her husband walking on a pathway shaded by leaning trees. The last photo in the post showed her and her beau sharing a passionate kiss at the beach. In the post's caption, she wrote,
 "Beautiful Costa Rica! Thank You for showing us such a good time! Pura Vida!! Til we meet again!" 
In a third post, Nicole shared a collage picture of herself and her husband publicly displaying their affection at different instances. She captioned it by saying they are living their best lives. 
Nicole's parents formed the iconic and award-winning singing duo "Ashford & Simpson" and were famous for performing and producing some of the world's greatest hits during their time. 
One of the hit songs they co-wrote was "I'm Every Woman," which they wrote for Chaka Khan. The song became a No. 1 hit for Khan in 1978. It also became a hit for Whitney Houston. 
In a chat with People, Simpson reflected on writing the song with Nick and revealed she told him to dig into his feminine side. She also said she instantly knew the song's title was great and said it was one of those things that came together. 
Simpson and Nick were married from 1974 to August 22, 2011, before the latter died after battling throat cancer. Though her husband is no more, Simpson has only fond memories of him. 
When he died, she found it hard to cope as he was her friend, lover, partner, and the greatest guy in the world for her. Simpson takes things a step at a time, with some days being better than others. Being in the company of friends and family has also helped to soften the blow.