Twitter Users Slam Kim Kardashian for Visiting Vatican in Sheer off-Shoulder Dress With Cutouts
Reality star and makeup mogul Kim Kardashian received backlash online after wearing a sheer-fitting dress with revealing cuts on the side while visiting Vatican City. 
Kim Kardashian, a reality star and KKW Beauty founder, is known for wearing figure-flattering clothes, but her recent dress choice received a barrage of negative comments online. 
Several Twitter users lambasted Kardashian for not wearing what they deemed decent clothing while visiting Vatican City, known as the seat of the Roman Catholic Church.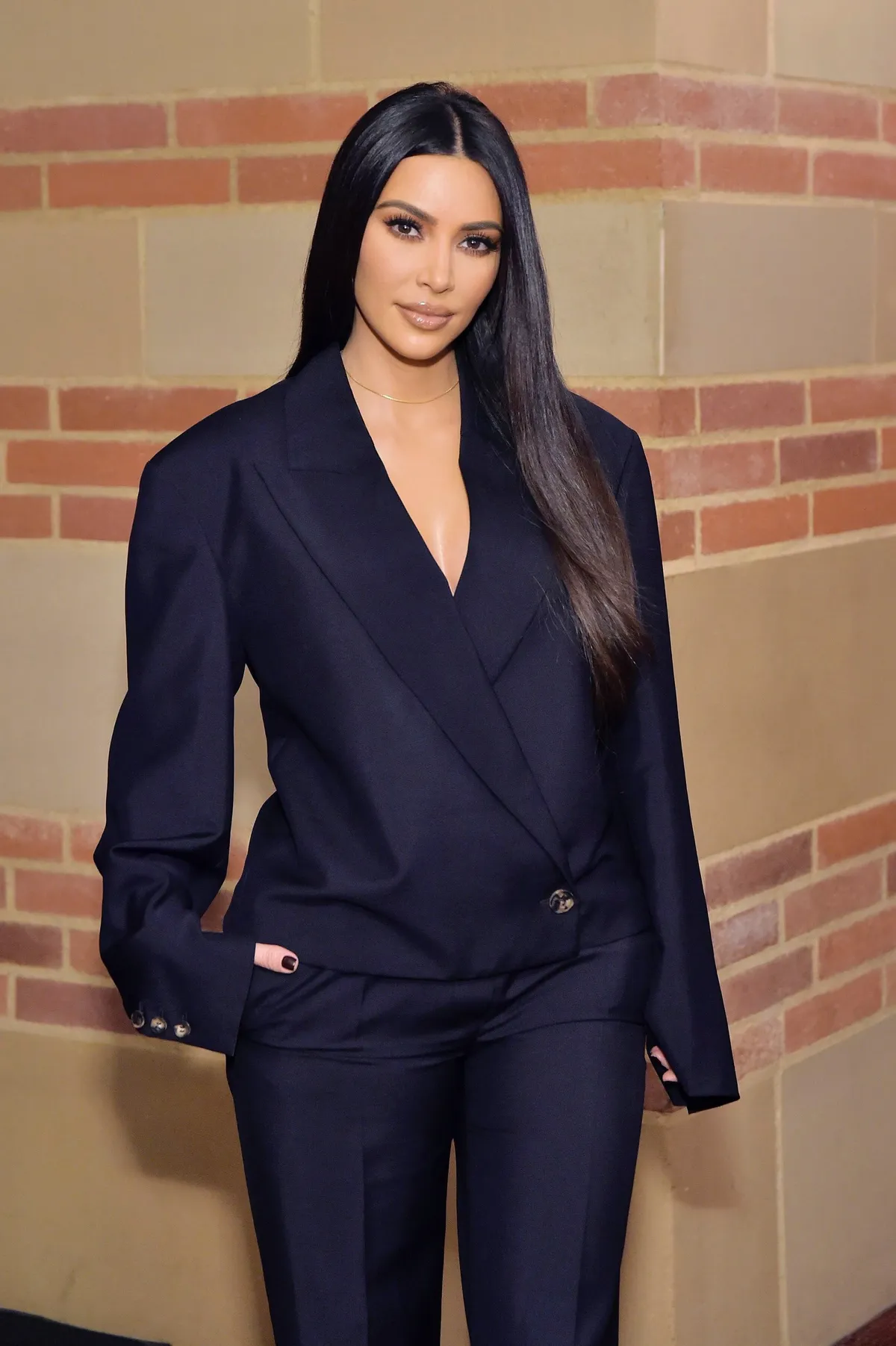 Kardashian wore an off-shoulder white lace dress with stylish cuts on both sides of her hips. One disappointed Twitter user expressed that the reality star didn't dress appropriately, writing:
"We understand you are decorum absent, but must you find it necessary to parade your assets in this manner at the VATICAN?"
In addition to her audacious style, she also wore attention-grabbing gray sunglasses and nude-colored heels. More users eagerly expressed their thoughts on Twitter. 
One described Kardashian's cutout dress as inappropriate in a place that has a strict dress code. A fellow commenter brought up the issue of double standards.
The commenter questioned why other women had to cover their shoulders to walk to the Vatican, adding, "Yet @KimKardashian strolls in wearing see through toilet paper and all's good?!? [sic]"
Some fans also noticed a contrast between Kardashian's flashy clothes and that of other participants touring the city. Supermodel Kate Moss and her daughter, Lila Grace, wore jackets and pants.
If I was at the Vatican visiting I wouldn't want to see somebody dressed like this I don't think it's proper.

Kim Kardashian Wears Sexy Lace Cutout Dress to Visit the Vatican with Kate Moss and Lila Grace https://t.co/wvB3vSWZhi

— 🏳️‍🌈 Lydia's A Lesbo 🏳️‍🌈 (@therrien_lydia) June 29, 2021
While she opted for a daring style on the streets, Kardashian changed into a light brown long-sleeved top tucked into her latex pants inside the Vatican Museum. 
Under the museum's dress code, visitors are prohibited from wearing revealing dresses and low-cut clothing, as well as above-the-knee shorts and skirts.
Although she followed the museum's dress code, the American socialite still received criticism due to her history of controversies that have upset the public.
You want to know how far we've fallen as a civilization? Kim Kardashian wore this to the Vatican. And no one stopped her from going inside. pic.twitter.com/hPVYOESbpZ

— Millions for Truth (@Millions4Truth) June 29, 2021
This is not the first time Kardashian faced public backlash. She was also in hot water recently for celebrating her luxurious 40th birthday with her family at a private island amid the pandemic and strict health protocols.
Responding to online critics, she shared a lengthy message on her Instagram, saying they had multiple health screenings before the trip. She also stated: "I am humbly reminded of how privileged my life is."
Many netizens were displeased about her "tone-deaf" post as she made her birthday reflection at a time when the whole world was dealing with a health crisis.
Recently, outraged online users also slammed the "Keeping Up With The Kardashians" star for straightening her daughter North's natural hair during her fifth birthday. 
Her 2014 marriage to the hip-hop star is her third one.
North is Kardashian's eldest daughter with her estranged husband, Kanye West. Some followers defended the reality star, saying that the little girl may have requested that hairstyle.
There have been criticisms of Kardashian's businesses as well. When she launched her KKW Fragrance in 2018, she posted a series of nude photos, and many people were appalled by what they deemed as her vulgarity. 
Posing naked is not new to Kardashian. For her, it has always been about showing pride. Despite criticisms from the public and other celebrities, she noted that flaunting her skin and body is empowering.
In 2020, she drew flack for her SKIMS maternity collection, allegedly a slimming solution for pregnant women and new mothers. The fearless entrepreneur explained her maternity line intends to support body weight.
Despite being scrutinized, Kardashian earned public sympathy after she cried about her deteriorating marriage with West. She filed for divorce from the rapper in February 2021.
Aside from North, the estranged couple shares three other children - Chicago, 3, Saint, 5, and two-year-old Psalm. Despite the state of their marriage, Kardashian greeted West on Father's Day and wished him well. 
Her 2014 marriage to the hip-hop star is her third one. She had two marriages in the past - with music producer Damon Thomas in 2000 and former NBA star Kris Humphries in 2011.