'In Living Color' Star David Alan Grier Was Married Twice - Meet His Second Ex-Wife Christine Y Kim & Their Daughter
David Alan Grier is no stranger to his fans, known as one of the big names from his generation of actors. The movie star has walked down the aisle twice. Here are a few things about his second wife.
Veteran actor and comedian David Alan Grier became a household name in the 90s after taking part in the "In Living Color." Grier has also starred in different shows and has featured alongside stars like Jamie Foxx for Netflix's "Dad Stop Embarrassing Me!"
Although his career is something to be proud of, the 65-year-old has not been so lucky with marriage and has suffered two failed marriages. His last marriage with his ex-wife, Christine Y. Kim, ended in divorce despite sharing a child. Meet Kim.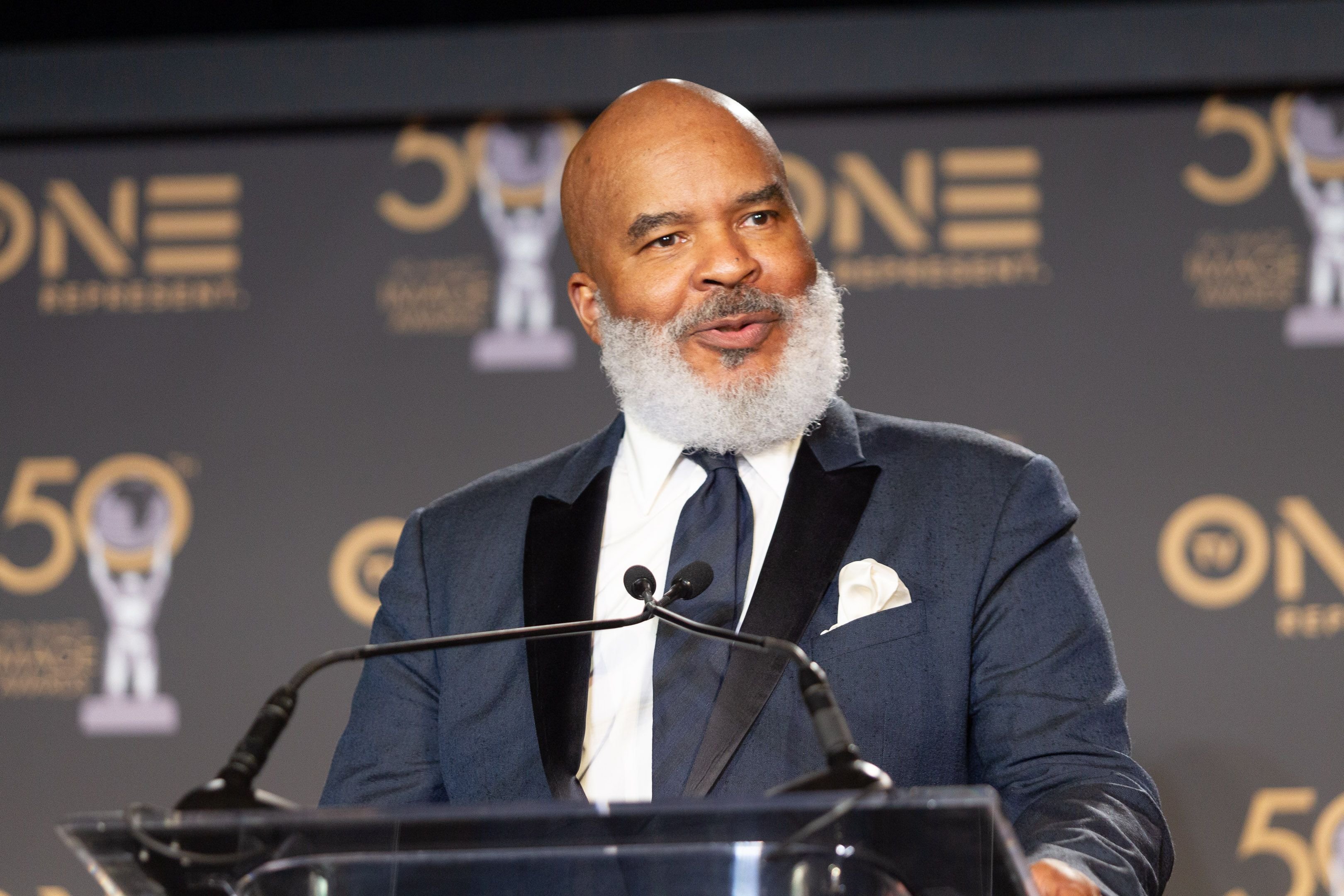 MEET KIM
Grier's first attempt at marriage was with his "In Living Color" costar, Maritza Rivera. Their marriage lasted more than five years, but after a while, the duo realized that things were not meant to be.
In 2007, Grier's love for art drew him to Christine Y. Kim, an associate curator of the Los Angeles County Museum of Art. the couple welcomed their daughter, and not long after, Kim filed for divorce.
Kim, a Korean native, is a well-known figure in the art world. She was born in Newport Beach and raised in the San Francisco Bay Area. 
Kim is best known for her publications on artists of color, diasporic and marginalized discourses. Kim's social media is filled with pictures that show her love and passion for the arts.
BEING A MOM
After her wedding to the comedian, Kim and the 65-year-old announced that they were expecting their first child together, a girl. An excited Kim gushed about not having morning sicknesses or bizarre cravings.
The then couple revealed that they were letting inspiration and personality determine the name of their daughter. The former lovers noted that they wanted to observe their daughter before giving her a name.
On January 10, 2008, Kim and Grier became parents, following the birth of their daughter Luisa Danbi Grier-Kim. Luisa is a name of Italian origin meaning "warrior," while Danbi means "sweet rain" in Korean.
Grier could not help but gush over becoming a father for the first time. The proud dad was ecstatic about holding his tiny toddler in his hands. Kim called Grier the perfect proud father.
PROUD DAD
Luisa is now a teenager who enjoys the love and attention from her parents, who frequently share cute pictures of her on their social media. Proud dad Grier has remained committed to bonding with his girl.
From his Instagram pictures, Grier is a loving and caring father to his daughter. The 65-year-old frequently attends functions with his daughter and never fails to shower her with praises on social media.
Luisa shares a strong love for art like her mother, Kim. the duo shares a good relationship, and Kim enjoys supporting her daughter. In one of her posts, the proud mom shared a post from her daughter which praised her black roots.
DIVORCE
A year after the birth of their daughter, Kim filed for divorce, citing irreconcilable differences. Their union only lasted three years, but the couple felt going their separate ways was in their best interest.
After filing for divorce, Kim also asked for sole custody and child support. The court granted the former couple joint custody of their daughter, and Grier was asked to pay child support.
There were a series of rumors concerning the reason for their divorce. Some fans speculated that the comedian was gay, a rumor he ridiculed as false.
Aside from being a great dad to their daughter, Grier is also passionate about cooking and had a foodie blog entitled "Chocolate Glutton," where he entertained his fans with cooking experiments.