Prince George's Gestures during Wembley Attendance Decoded by Body Language Expert
The Euro 2020 finals was a special moment not only for the English team but also for fans and followers of the royal family as they got to witness a special moment involving the young Prince George.
Prince George has been greatly adored by many fans and followers of the royal family. Despite his parent's earlier decision to keep him away from the spotlight, the 7-year-old seems to be seen making more public appearances in recent days.
Prince George, known for his smiles and striking resemblance to his father, Prince William, was spotted in the company of his mom and dad for the Euro 2020 finals at the Wembley stadium, and his reaction to the game was iconic.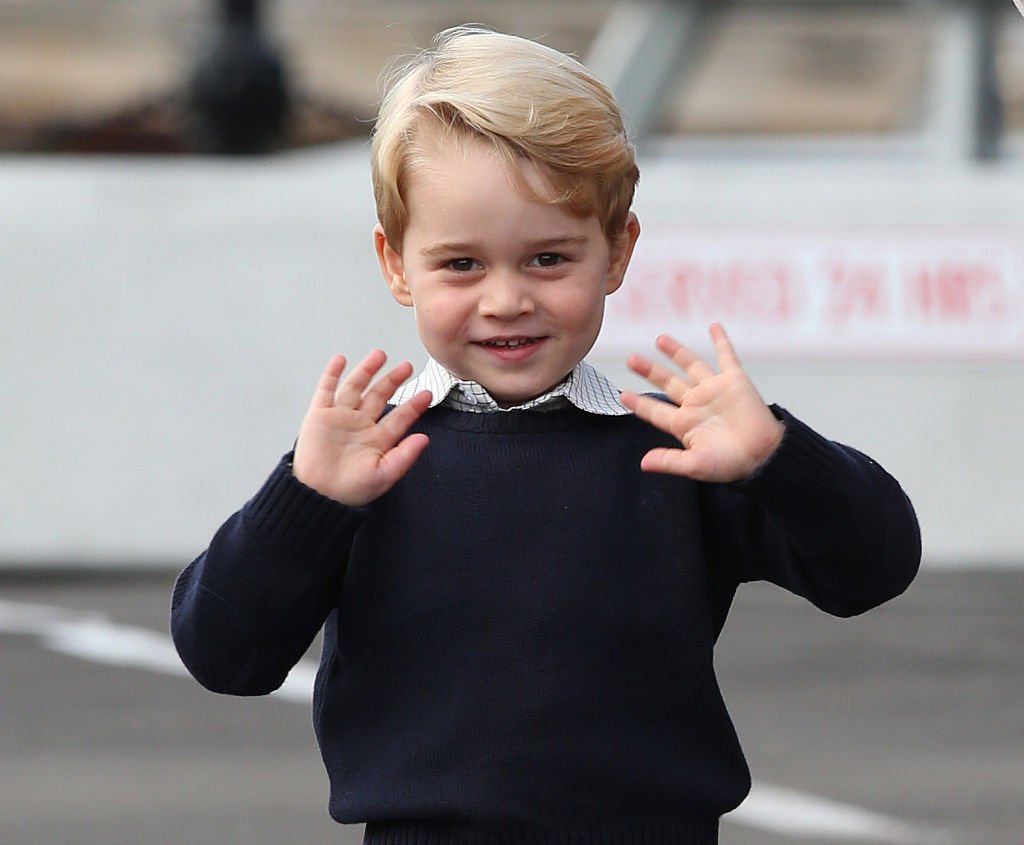 EXPERTS ON GEORGE'S BODY LANGUAGE
Although many fans would have been left saddened by the average performance of the Three Lions against the Italians, Prince George's reactions throughout the match provided fans, pundits, and experts a talking point after the game.
George seemed to have enjoyed every minute of the historic finals but was obviously saddened by Bukayo Saka's last-minute miss and needed some cheering up from his dad, Prince William.
From the first kick of the game, it was obvious that George had planned to enjoy his time on the historic night. The 7-year-old was spotted making some epic gestures during the game, beginning from Luke Shaw's early goal that handed England the lead.
The smiling Prince George shared the sweet moments with his dad, who was seated next to him, enjoying his movements as he watched on in excitement.
Royal experts noted that the public display of affection between the father and son puts to bed any notion of cold parenting between the royals.
#PrinceGeorge sums up the mood of the nation #penalties #Euro2020Final #ENGITA pic.twitter.com/AlMjJ8gA70

— Rebecca English (@RE_DailyMail) July 11, 2021
Prince George is said to admire his father and emulate him. But, according to body language expert Judi James, Prince George's celebration of England's goal showed how much he looks up to his father. She also said that by having George sit in between them:
"Kate and William showed how George is growing in confidence and also how confident they are in his ability to behave well at a huge public event."
William and George enjoyed a lovely father-son moment during the goal's celebration. Afterward, William provided support to his young son, who, like millions of English fans, had to deal with the disappointment of the night.
Ah well….. #EnglandvsItaly #Euro2020Final #EURO2020 pic.twitter.com/9TsDpRbDlI

— Rebecca English (@RE_DailyMail) July 11, 2021
According to another royal expert and author, Duncan Larcombe, the moment between Prince William and his son was not meant for the piercing eyes of the public or the flashes and clicks of the cameras.
According to the proud dad, fatherhood has made him value life more.
Instead, it was clearly a statement of the pure bond they share. From George's stunning outfit to his excitement of being with his parents publicly, the Cambridges share a sweet admiration for each other. 
Prince George was all of us when Luke Shaw's goal went in 🙌 #Euro2020Final pic.twitter.com/5vvGzMrzWy

— Metro (@MetroUK) July 11, 2021
According to Judi James, Prince William's physical posture when speaking to his son mirrored his awe for the little prince. The 38-year-old father of three would often bend to his son's height with his hand placed on his chest or shoulder.
This, according to the body language expert, was a rare form of public physical bonding in the royal family. In addition, Prince William's body language showed his parenting style was different from his predecessors' cold and distant relationship.
A night he'll remember for the rest of his life! #PrinceGeorge 🏴󠁧󠁢󠁥󠁮󠁧󠁿 pic.twitter.com/giQwCA8WKn

— Victoria Arbiter (@victoriaarbiter) July 11, 2021
PRINCE WILLIAM, A DIFFERENT KIND OF DAD
Despite being a senior member of the royal family, Prince William prioritizes fatherhood more than anything else. The 38-year-old is said to proudly carry out his fatherly roles that in the past included changing his kid's napkins.
The father of three also enjoys the thrill of driving his kids to school and offering them some form of entertainment as he does.
According to reports, the Duke of Cambridge unlocks his creativity while driving his kids to their £17,000-a-year south London school, Thomas's Battersea, and treats them to a song or two.
PRINCE WILLIAM'S QUOTE ON FATHERHOOD
Over the years, Prince William, who is next in line to the throne after his dad, Prince Charles, has been open about the thrills and challenges of parenting. The prince has shared some notable quotes on his experience as a father.
Prince William was quoted saying being a dad made him interested in global events and altered his perspective on current events. According to the proud dad, fatherhood has made him value life more.
Also, the Duke of Cambridge famously expressed his feelings when he welcomed his third child into his growing brood. Prince William hilariously noted that he expects to be permanently tired with a third child in the family.