Shaquille O'Neal's Ex-wife Shaunie Finally Found a New Man – Meet Pastor Keion Henderson
Shaquille O'Neal's former wife Shaunie has finally moved on with a new man, and he is a pastor! Meet the lucky man and learn about the couple's romantic story. 
Shaquille O'Neal's ex-wife Shaunie O'Neal has put herself out there once more and has come away with a man she believes is her soulmate.
But, of course, he couldn't have come any earlier because, according to a post she shared via her Instagram page, Shaunie was about to give up on finding a soulmate when "God sent him."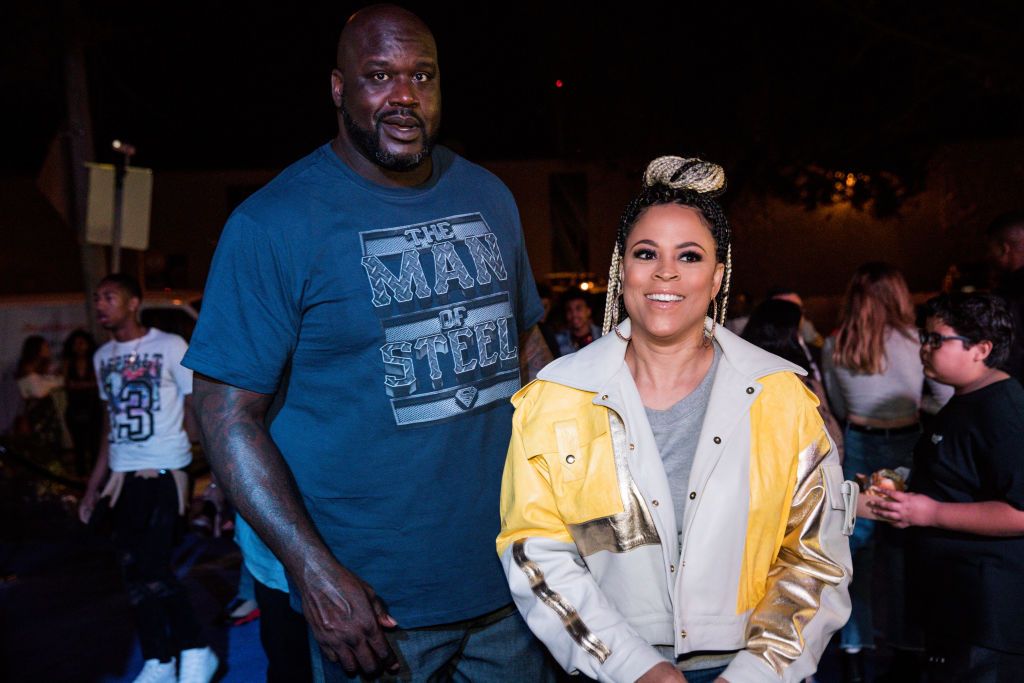 His name is Keion Henderson, and Shaunie shared the post as a tribute to his 40th birthday. The post contained photos and video clips that captured the essence of Shaunie and her children's relationship with the handsome man.
In the caption that followed, she referred to him as her "safe place," leaving no doubt about the nature of her relationship with him. It melted many hearts, including his own; after it went live, he took to his own Instagram page to repost it while expressing heartfelt appreciation for her.
According to him, she made the day one he would never forget, which is not shocking considering the fact that she went all out for the whole affair.  Aside from the tribute, she commemorated the day by throwing him a lavish birthday bash.
The birthday post the beautiful woman shared was what made their relationship public however the pastor has had her up on his Instagram page since June when he shared pictures from when she turned up at one of his family affairs.
She has inside knowledge of what his relationship life looks like.
As if the tribute was not enough, Shaunie also shared footage that captured her and Keion posing up a storm as they were circled slowly by a camera. It was taken from their time at the lavish birthday bash. 
She looked beautiful in a form-fitting gown adorned with shiny sequins while he was decked out in a red three-piece suit. Naturally, all the pictures have created a joyous uproar among her fans, who now want nothing more than to get familiar with the man who managed to steal Shaunie's heart. 
WHO IS KEION HENDERSON? 
Henderson is a pastor who enjoys spreading the gospel so much he founded Houston's Lighthouse Church which, as of 2009, had a membership of over 12,000 members.
He studied theology at the Faith Evangelical College and Seminary in Tacoma, Washington, before creating the Well Experience Singles Conference and the Destiny Empowerment Conference.
The two seem to have met at one of his conferences back in 2019. He is also an author; he is the brain behind the book "The Shift: Courageously Moving from Season to Season."
THEIR FORMER RELATIONSHIPS
Like Shaunie, the pastor is a single parent; he has a lovely daughter, and his former wife is a woman named Felecia Henderson. Between them, the couple will parent six kids; Keion's daughter and the five kids Shaunie cares for.
She revealed the dynamics of his relationship with her children in the Instagram post celebrating his 40th birthday; it's all unconditional love. No doubt, the father of her children, Shaquille, will rest easy now that he knows his kids and their mother are in good hands.
He and Shaunie were married for 11 years that saw them face many ups and downs, which made them separate a couple of times before they finally called it quits in 2011. 
They divorced amicably and have remained good friends that are so close; she has inside knowledge of what his relationship life looks like.
In the past, she has been known to encourage him to get a beau of his own, so he can stop FaceTiming her so much. However, aside from their lovely camaraderie, the two still enjoy a great co-parenting relationship while supporting themselves.