Nick Cannon's Daughter Queen & 1-Month-Old Twins Bear Striking Resemblance to Him in New Fashionable Photos
Talented actor and comedian Nick Cannon is a dad to seven kids whom he dotes on. Recently, two of his kids' moms took to Instagram to share pictures of their children, and it was lovely.
Nick Cannon is an American actor, comedian, and television presenter. He started his acting career in 1998 and has featured in several movies, including "Love Don't Cost a Thing" and "Roll Bounce."
While showing off his hosting skills on television, the 40-year-old has managed to balance his busy schedule with his fatherhood responsibilities. Nick is a father to seven children— Monroe, Moroccan, Golden, Queen, Zion, Zillion, and Zen Cannon.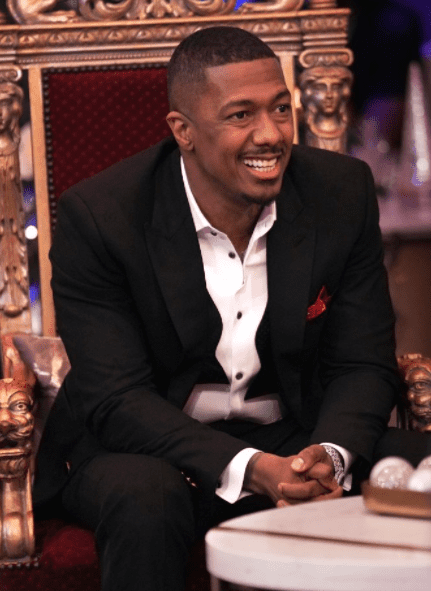 ZION AND ZILLION CANNON
Zion and Zillion are Nick's second set of twins. The pair were born to the actor and professional DJ Abby De La Rosa on June 14, 2021. The twins recently celebrated one month since their birth, and De La Rosa shared a series of posts on Instagram.
In the first post, a three-piece slideshow, Nick and his baby mama wore black outfits and laid beside their bundles of joy. Zion and Zillion looked very innocent while they laid in the middle with their eyes shut.
The pair were adorably clothed in black attires with white designs. The former "America's Got Talent" host dished out a big smile, and the striking resemblance between him and his babies could be spotted. The post was captioned:
"ONE MONTH OLD🤍🤍."
Another upload featured the twins on a cozy white blanket, with gigantic headphones placed over their ears and a white turntable in front of them. Fans took to the comments section to compliment the babies on their cuteness. 
The last post shared was no different from the first two, but the twin boys enjoyed their bond without third parties or gadgets this time. In the comments section, a user explained that Zion and Zillion were spitting images of their dad. She wrote:
" Look just like their dad 😍."
QUEEN CANNON
Born in December 2020, Queen is the comedian's fourth child and second with former NBA dancer, model, and pageant titleholder Brittany Bell. After the arrival of their baby, the former took to Instagram to announce the great news. 
In the caption, Bell noted that they had been surprised with the best gift ever. According to her, Nick was her rock through the most intense yet empowering natural water birth. The beauty queen tagged the experience as "Powerful."
A few hours ago, Bell posted two pictures of herself and her beautiful daughter. The mother of two was clad in a long-sleeved flower-patterned top with a plunging neckline over black pants in the snapshot.
The model held onto her baby, who looked adorable in a multi-colored and flower-patterned bodysuit. Queen rocked a red headband and gave the camera an endearing smile. 
In the second slide, Nick's strong genes were on full display when his little daughter wore a stern look. She was the carbon copy of her father, and some followers attested to that fact. Bell added the caption:
"I had to watch her mood, lol. That serious face she gave❤."
NICK'S OTHER CHILDREN 
Nick shares his first set of twins, Monroe and Moroccan, with his former wife, Mariah Carey. The pair welcomed their son and daughter on their third marriage anniversary, April 30, 2011. 
The father of seven welcomed his third child, Golden with Bell, on February 21, 2014. On June 23, 2021, Nick welcomed his seventh child with model Alyssa Scott. 
Nick remains a great father to all his kids and tries his best to be there for them. During an interview, the TV host stated that having seven kids was no accident.
According to him, the women who he got pregnant were the ones that were supposed to get pregnant. In all, he feels like a seahorse with the way he procreates, and he will make efforts to give his children comfortable lives.