Fans Are Puzzled after Not Seeing Steve Harvey at His Parents-in-Law's 60th Wedding Anniversary
American television host and actor Steve Harvey left fans puzzled after he was not seen during his wife Marjorie Harvey's parents' 60th wedding anniversary.
With more than two decades in Hollywood as a top performer, Steve Harvey is easily one of the best in his craft. The veteran actor has grown to be loved for his passion and sense of humor.
Despite being famous and loved by his fans, Steve is known for his love for his family, especially his third wife, Marjorie Harvey, but recently, Steve's absence during a family event caused a stir amongst fans.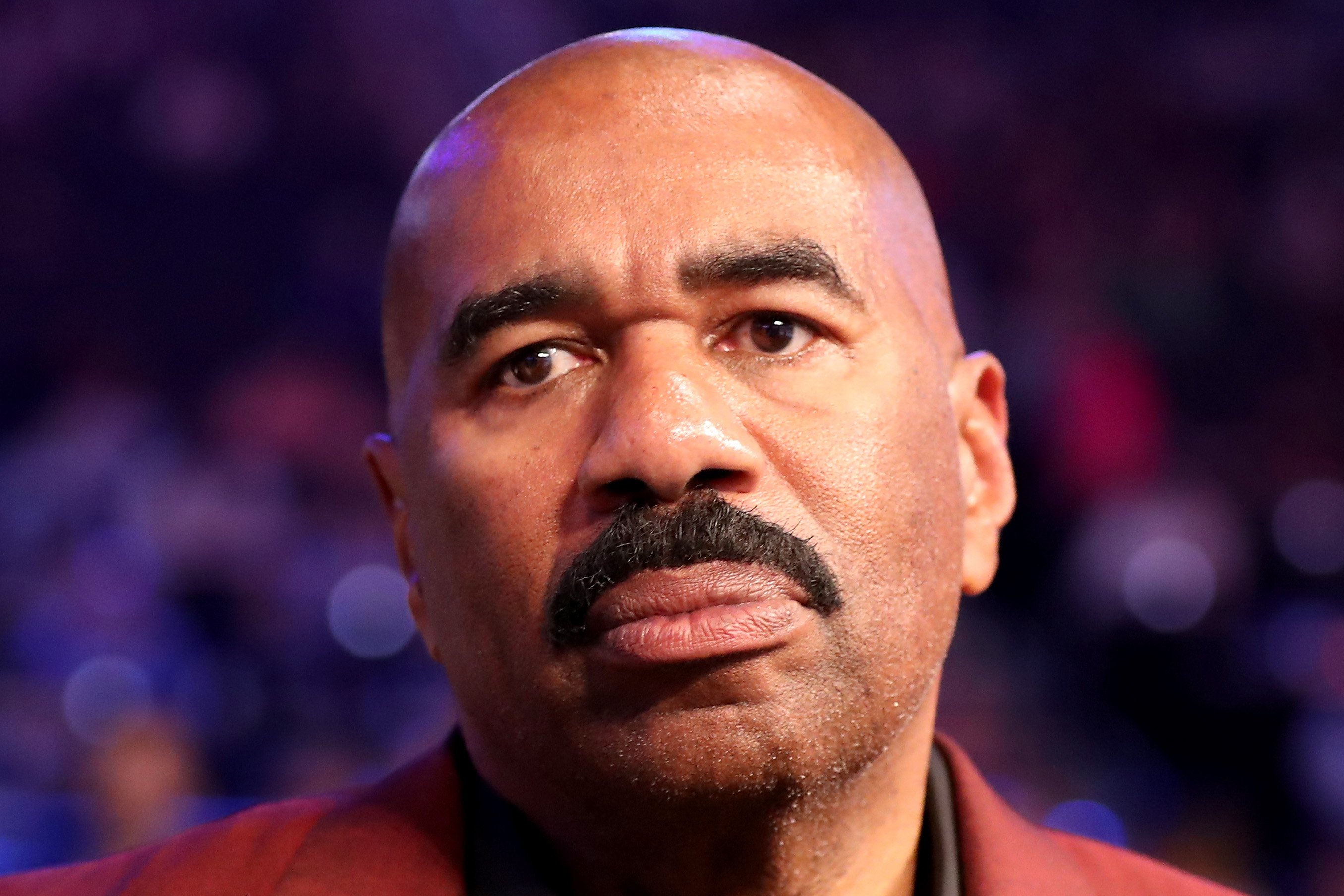 MAJORIE'S PARENTS' 60TH ANNIVERSARY
Majorie shared a series of lovely Instagram posts and videos to celebrate her parents' 60th wedding anniversary. The moment was widely special for the interracial couple as many family members were present to mark the day with them.
In the lovely clip, Majorie shared, her parents could be seen sharing a touching hug in the presence of their family, who joyfully recorded the special moment. 
Several photos showed family members enjoying the event, which was beautifully decorated. In one picture from the slide, family members were seen holding hands to share a prayer.
Fans were quick to jump on the post and wish the lovely couple a happy 60th anniversary. In addition, some fans praised Majorie and other family members for making the event memorable for the old couple.
They both went on to marry other people, had kids the same year, and later got divorced from their partners.

WHERE IS STEVE?
As fans adored the pictures from the event, the absence of Steve from the pictures Majorie shared seemed like a puzzle as some fans could not imagine the 64-year-old missing the family event for any reason.
One concerned fan asked about the whereabouts of the TV star, while a second fan noted the event was a blessing and joked that the popular show host might have been working.

For a third fan, there was no excuse why Steve should miss his in-law's once-in-a-lifetime anniversary. Another follower asked, "Where is Steve for this big event?"
After going through the post, one fan wrote, "Ok, where is Steve?"  A concerned follower commented that the event was memorable but wondered where Steve was. One fan jokingly asked if the veteran comedian was taking pictures during the special event.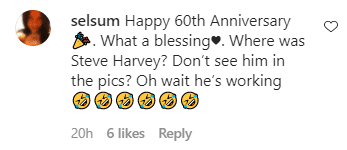 STEVE AND HIS FAMILY
The 64-year-old actor and show host has come a long way in his love journey. The actor has been married three times and recently celebrated his 14th anniversary with his wife Majorie, who he married in 2007.
Majorie shared a lovely picture of the couple on her Instagram, where she celebrated their 14th year as a couple. Their union has been filled with lovely vacations and moments as a couple and grandparents.
The couple first met in 1990 during one of Steve's shows at a comedy club in Memphis. Majorie once explained that she was late for the show, and when she saw Steve, he was stunned while staring at her. Then, after a little pause, he said he didn't know who that was, but he would marry her.
Although the couple started dating, things didn't work out for them after Steve became homeless. They both married other people, had kids the same year, and later got divorced from their partners.
In 2005, the couple reunited, and soon after, their romance was rekindled. In 2007, Steve finally fulfilled his dream of making Majorie his wife. Their marriage was Steve's third attempt at marriage.
One of the things the couple enjoys is having a blended family. The 60-year-old actor is a father of seven: four biological kids and three stepchildren. 
Rather than have kids with Majorie, the show host adopted her children Morgan, Jason, and Lori. Together, Steve and his wife enjoy leading their large brood.