Patti LaBelle Opens up about Dating at 77 after Divorce from Husband of 32 Years
Grammy-winning singer and sensational actress Patti LaBelle talked candidly about dating and romance at 77. Read on to find out what she thinks about having a love life at her age.
The Hollywood spotlight has been shining on Patti LaBelle for several years. In 1960, she became the lead singer of Patti LaBelle and the Bluebells. By 1976, she became a successful solo artist.
Her timeless songs such as "Stir It Up" and "On My Own" continue to delight music lovers to this day. After years of successfully flying solo, she recently expressed her thoughts about dating.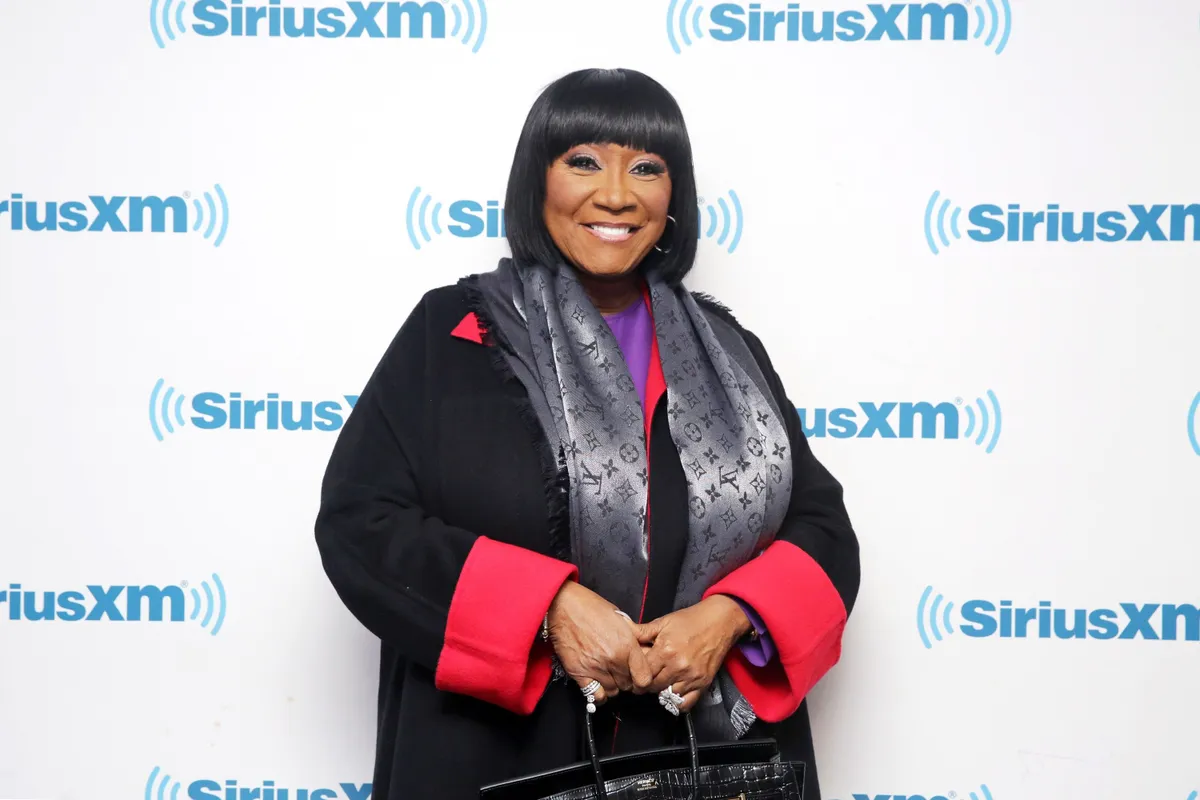 The renowned singer shared her candid thoughts about romance in a recent interview with People. Setting the record straight that she's not interested in dating again at her age of 77, LaBelle said:
"I'm just living my life like it's platinum."
The "Gotta Go Solo" hitmaker was previously married to Armstead Edwards for 32 years. The former couple separated in 2000 and finalized their divorce in 2003. 
After ending her marriage with Edwards, LaBelle took a second chance at love with Eric Seats, a drummer she hired several years ago. They reportedly dated in 2016, with Seats moving to Philadelphia from Los Angeles to be with her. 
The "Lady Marmalade" singer was 71 at that time, while Seats was 41. Their relationship may have raised eyebrows, but sources close to the duo noted that the young drummer preferred dating women older than him.
However, the pair's romance eventually fizzled out, and LaBelle moved on with her life. After her divorce from Edwards and separation from Seats, LaBelle seems to be comfortable about living alone.
While living independently, LaBelle stated that she still wanted to be surrounded by great friends and family members, including her adorable dog, Mr. Cuddles. "I'm looking for love from everybody. I am," she added.
The "LaBelle Cuisine" cookbook author revealed she likes to hang out with fun people.
Although she is not actively looking for a romantic partner, the "A Different World" actress shared that she considers Mr. Cuddles, a black-and-white Shih Tzu breed, her special someone.
Besides her furry four-legged best friend, LaBelle is happy to be surrounded by her children. She shares with Edwards five adult children living separately: Zuri, William, Stayce, Dodd, and Stanley.
Zuri is LeBelle and her ex-husband's biological son, while their other four children are adopted. Although four of their kids are adopted, the "Greenleaf" actress only has unconditional love for them. 
LaBelle also found love in  Gia and Leyla, her charming granddaughters, and Zuri's beautiful children. The "Over the Rainbow" singer expressed gratitude for the girls for filling her heart with so much joy. 
The proud grandmother could not help but gush about her little granddaughters as they both inherited her love for cooking. LaBelle shared that four-year-old Leyla cooks as if she has a cooking show on YouTube.
As for six-year-old Gia, the R&B singer described the latter as a techy granddaughter. LaBelle said the little girl taught her many tips and tricks about how to use a smartphone.
Between her two grandkids, she has developed a closer relationship with Gia, as she seems to see herself in the little girl. She calls her a "mini-diva," as Gia exudes fierceness and cuteness in every photo she takes of her.
Spending much time with her adorable grandchildren helps make LaBelle feel young. In a previous interview with Oprah Daily, LaBelle shared her secrets to maintaining a youthful look.
The "LaBelle Cuisine" cookbook author revealed she likes to hang out with fun people. She added that dancing, moving around, and pranking have kept her happy through the years.