Daily Joke: Passenger in a Bus Totally Misunderstood the Conversation of 2 Students
Two college students were headed home one day, and they decided to ride the bus together. So they went to the bus stop and waited for the bus to arrive.
After some time, their bus arrived. They got up from their seats to get on the bus as soon as it had stopped. When they got onto the bus, they moved frantically to look for empty seats, and after some time, sat down and started talking.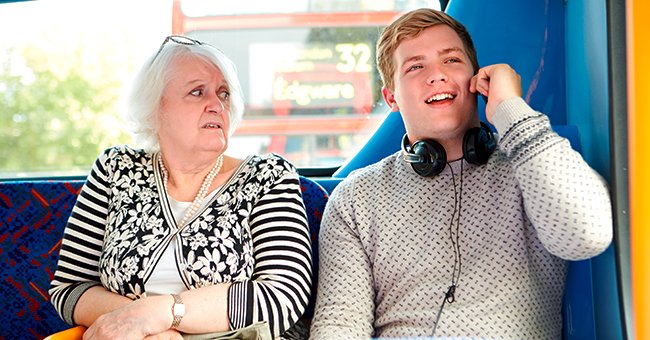 The students kept conversing about a myriad of topics, from studies and play to random life musings. Their animated conversation had now reached an all-time high note and was apparently putting off the fellow passengers. 
A lady who sat right next to the two students was already bothered by their casual conversation. At first, she tried her best to tune them out, but all of a sudden, she heard something that piqued her curiosity: 
"Em comes first. Then I comes. Then two [expletive] come together. I comes one more time. Two [expletive] come together again. I comes again and pee comes twice. Then I comes one last time."
The woman could not believe her ears and was disgusted by the students' conversation. For a while, she tried to calm herself and not voice her concerns over the young boys' subject of discussion, but it was too much to ignore. 
Finally, she could not contain her anger anymore, so she leaned over and scrutinized the students as if she was about to hurl something at them. Without wasting a single moment, the lady turned to the students and said: 
"You foul-mouthed sex-obsessed swines. In this country, we don't speak aloud in public places about our sex lives." 
The students were astounded at first because they weren't expecting to be interrupted by anyone, let alone the lady sitting next to them. However, they were as cool as a cucumber as one of them responded to the indignant lady: 
"Hey, cool down, lady. Who is talking about sex? I'm just telling my friend how to spell "Mississippi.'" 
ANOTHER JOKE FROM INSIDE A BUS 
Two elderly ladies were waiting at a bus stop one day. After some time, the bus arrived, and its doors opened, and one of the older ladies leaned inside. The driver thought the lady was about to board the bus, so he told her to take a seat and not block the way for other people. 
However, the lady gestured with her hand that she was leaning inside to ask a question, and so she began, "Will this bus take me to 5th Avenue?" 
The bus driver shook his head and replied, "No, ma'am, I'm sorry." 
So the elderly lady came down, and soon afterward, the other lady leaned inside, looked at the bus driver, and said, "How about ME?" 
What did you think of these jokes? Have you ever had a hilarious experience while riding a bus or train? If you enjoyed reading these jokes, you might like this one about a pregnant woman who boards a bus to visit her grandmother. 
Have a joke or a funny story to share? Please send it to info@amomama.com with the subject: Subscriber Joke.
Sources: Reddit.com, Upjoke.com