Gwen Stefani, 51, & Blake Shelton, 45, Are 'Open' to Have a Baby Through Surrogacy
Gwen Stefani and Blake Shelton, who recently tied the nut, have previously opened up about their desire for a new baby. The lovely couple is now considering surrogacy and other options as they plan to expand their family.
Gwen Stefani, 51, and her husband, Blake Shelton, 45, recently opened up about their plans to expand their family. The newlyweds are not afraid to try all options as they set to have their first baby together. 
Considering Stefani's age, the couple knows that it might be challenging to have a baby but, they can't wait to welcome their first child as a married couple. A source close to the couple noted that they are opened to surrogacy.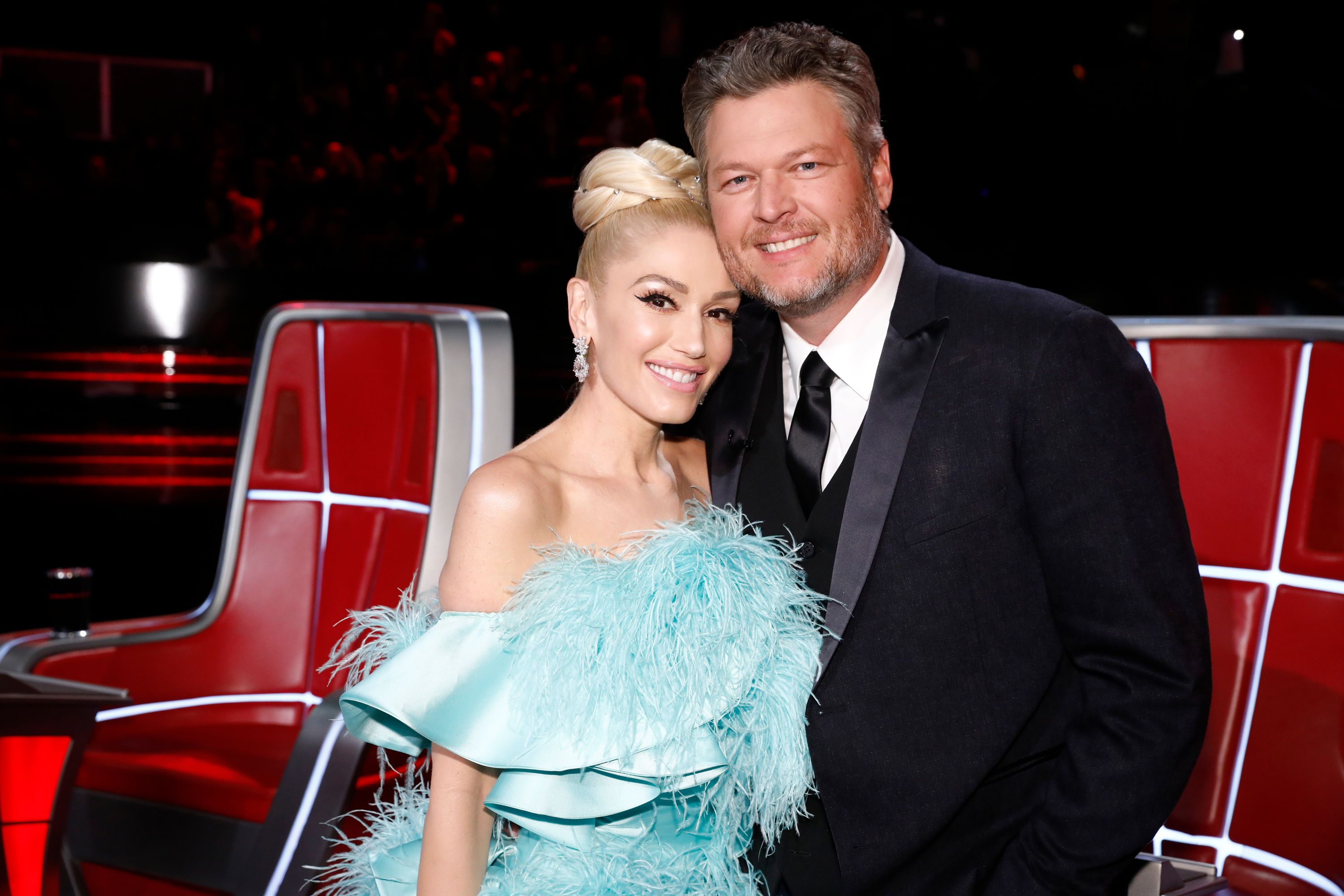 THE PLAN TO EXPAND THEIR FAMILY 
Stefani and Shelton do not want to waste any more time and have had meetings with medical professionals about having a baby. A source explained to Hollywoodlife that the lovebirds are scared and excited at the same time.
They have also received lots of support and encouragement from friends and families. Shelton can't wait to be a dad, and Stefani has been very public about wanting a daughter. However, she doesn't mind having a boy.
The "Rich Girl" singer already shares three amazing kids, Kingston, 15, Zuma, 12, and 7-year-old Apollo, with her ex, Gavin Rossdale. It is, however, notable that Shelton loves his stepkids and already considers himself a father.
After their wedding, the couple also revealed that they had no plans for a traditional honeymoon.
Still, the "God's County" singer would love to have his own biological children, and he and Stefani are pretty optimistic about trying. Shelton has embraced parenthood, which is evident with Stefani's June 20, 2021 father's day social media update.
SHELTON AND STEFANI'S KIDS
In a recent interview, Shelton explained how his relationship with Stefani's kids has evolved since their romance started. He noted that it had been a little bit difficult, and he isn't sure if raising one biological kid is equally complicated.
The star also revealed that he has a good role model in his stepfather that he really loved, and his experience helped him know what kind of step-parent he would like to be. 
He loves the kids, and now that they have been together for quite a while, he can't imagine life without them. Over the years, Shelton and his stepkid have had lots of good times together. 
STEFANI AND SHELTON
Stefani and Shelton said their vows on June 4, 2021, at Shelton's sprawling Oklahoma ranch in a chapel. Designer Vera Wang shared beautiful images of Stefani's stunning dresses, which showed the misty-eyed details of her veil on social.
Wang detailed how Stefani paid a little tribute to her children and her husband with the veil. The hem had two white roses and the names Gwen, Blake, Kingston, Zuma, and Apollo embroidered by hand.
In a different social media share, Wang showed off Stefani's second look for the occasion. Stefani was dressed in a custom lily-white Italian silk-crepe mini dress with lovely sequin details embroidered on it.
Stefani celebrated two weeks of being married with a black and white photo of her and her sweetheart, Shelton. With the red heart emoji, the happy bride's post came with a caption that read:
"Happy 2 week anniversary @blakeshelton @darlingangel6 @carsondaly gx." 
Stefani also shared a video from her and Blake's surprise appearance at his bar, Ole Red's in Tishomingo. Shelton had earlier noted that he would be rehearsing for a new show at Old Red's, but he surprised everyone by showing up with his bride.
The newlyweds flooded social media with clips of their fantastic time at Ole Red's. After their wedding, the couple also revealed they had no plans for a traditional honeymoon and would be resuming work imminently.