'The A-Team' Star Mr T Fought Rare Dreadful Disease 3 Times but Never Lost Faith in God
Mr. T is regarded as a tough man. With his gold chains, attitude, and experience, he definitely seems deserving of the title. After all; not many people can say they battled a rare form of cancer three times and still live to talk about it. Meet him. 
Lawrence Tureaud, aka Mr. T, is an actor, wrestler, weightlifter, and armed forces veteran whose favorite catchphrase is "I pity the fool." The dynamic man with his tough-guy attitude has been a constant fixture in the acting industry for years. 
His hasn't been an easy life, and his tough man way of life is not for show; Mr. T was born into a family of twelve kids, he had four sisters and seven brothers, and they all grew up in a three-room apartment.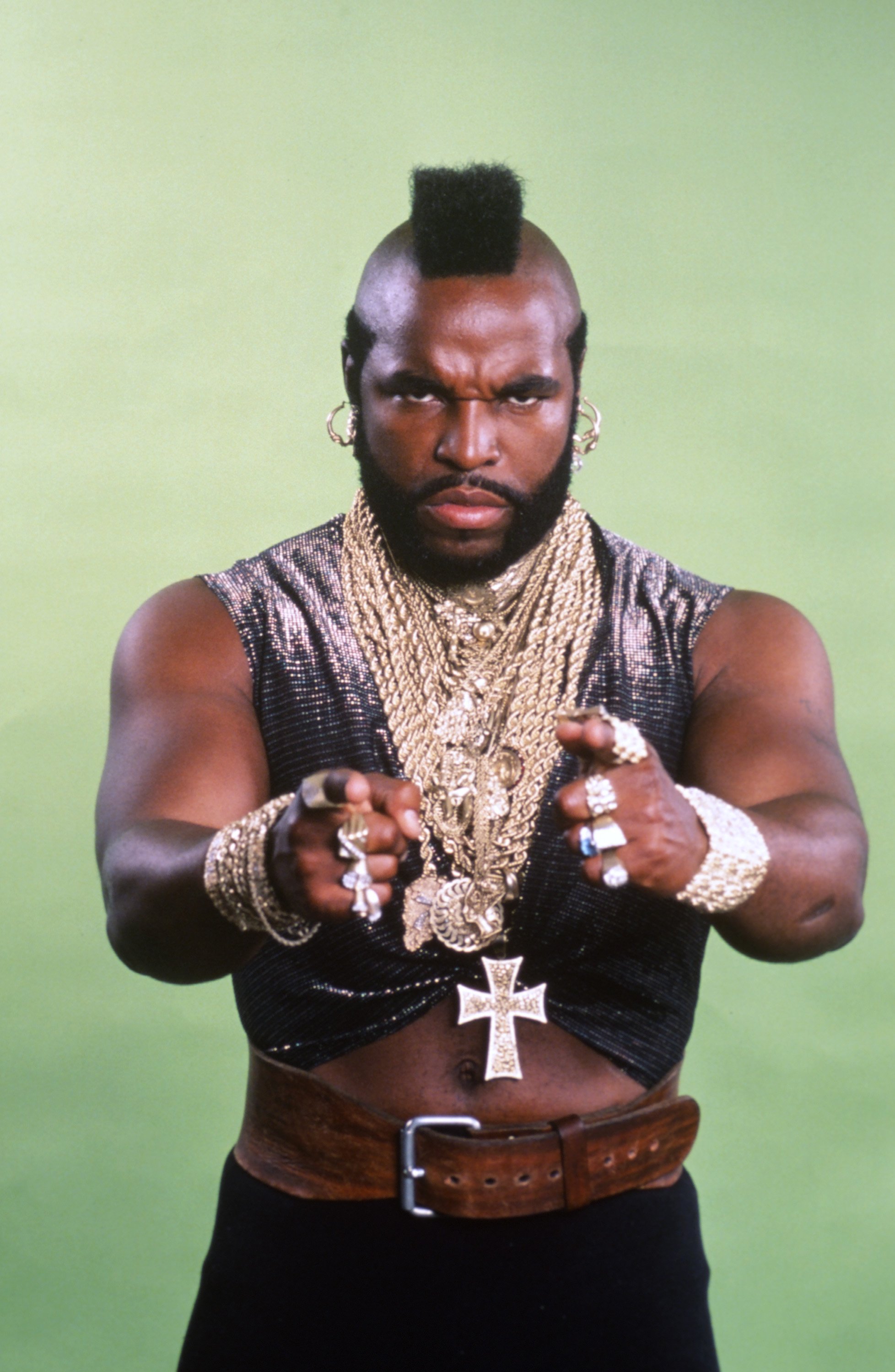 His father was a minister named Nathaniel Tureaud, Sr., unfortunately, that did not protect his children from witnessing the depravity of humans in the neighborhood.
As a result, Mr. T. regularly witnessed murder, rape, and a host of other vices, but luckily he has a will to do well and a mother's tender love and support. 
He chose the moniker Mr. T. because he decided that he would receive the respect that was denied his father and older family members by white people in his childhood. According to him, they were called "boy" even though they clearly had names. 
It made him question himself; he wanted respect, so when he got old enough to do something about it, he adopted the moniker, Mr. T. It was simple; anyone who had to call him would have to mention the "Mr" first, a clear sign of respect if there ever was one. 
All that toughness came to the fore and was put to good use when the famous actor was diagnosed with a rare form of cancer. The irony was that the cancer seemed to have been named after him. 
FIGHTING CANCER
Mr. T. came up against his first real adversary in the mid-'90s when he got a scary cancer diagnosis. He had gotten a biopsy after discovering a small sore on his ear while removing his diamond earring.
He would not disappoint his father, who taught him and his Eleven other siblings that nothing would be too much for God.
He did not want to bother his doctor for something so trivial, but two weeks later, he had the biopsy, and it revealed that he had cancer. It was 1995, and he seemed more annoyed at the audacity of cancer to attack him when it came up during interviews. 
Even more annoying was that cancer literally had his name on it; he called it "personalized cancer" because it was called T–cell lymphoma. Tests were quickly carried out to ascertain the extent of the spread. It was just his ear, and radiation was recommended. 
After several weeks of treatment, doctors told him to return home as he was cancer-free. He stayed that way for another eleven months before cancer returned, this time sprouting up all over his body. 
Doctors prescribed more chemotherapy, and when that failed to wipe out the deadly disease, they tried interferon therapy for a year and a half. It was followed by more low dose chemo and radiation, but the cancer persisted for several years, turning him into a veteran despite all attempts. 
HOW HE STAYED AHEAD OF DESPAIR
Like many battling cancer, Mr. T. started to feel the despair, doubt and shattering of spirit that follows the assault of the virus, drugs, and treatment procedures on the body. But, lucky for him, he was raised by a minister who instilled in him an appreciation of the power of God.
He would not disappoint his father, who taught him and his eleven other siblings that nothing would be too much for God while they would face hardships. At his low moments, he never gave up the fight and relied on his faith which may have been the defining factor in his survival story. 
THE LAST SHOWDOWN
Five years after his first diagnosis, Mr. T. was still locked in battle with cancer. It was his third rodeo, and he was hardly scared; he had God and access to treatment and a healthy diet. 
By 2001, the proud military veteran was free of the deadly disease. More than one decade later, he keeps doing all he can to help people and children who are also fighting cancer. 
He once appeared on a season of "Dancing with the Stars," and he dedicated his performance to the kids battling cancer; he was dancing to raise money for the St. Jude Children's research hospital. 
He wanted to "give one kid at the hospital the strength not to quit" by using himself as "a shining light." Sadly, his journey on the show ended in the fourth week after he was voted out by the judges, audience, and TV viewers whose hearts he touched with his mandate. 
These days the famous personality is busy living life as though he never had to face down death three different times.