Kevin Bacon's Son Travis Has Changed a Lot since His Teens Especially in Recent Snap Showcasing Tattoos
Kevin Bacon's son Travis Bacon recently shared a photo of himself looking all grown up as he has a striking resemblance to his famous father. We have the image of the young star below.
Kevin Bacon's queer son Travis Bacon looks barely recognizable since his teen years as he shows off his tattoos in a new snap. He posted the snapshot on Instagram wearing a black tank top with matching jeans and wrote:
"Post Session Summer breeze in DTLA."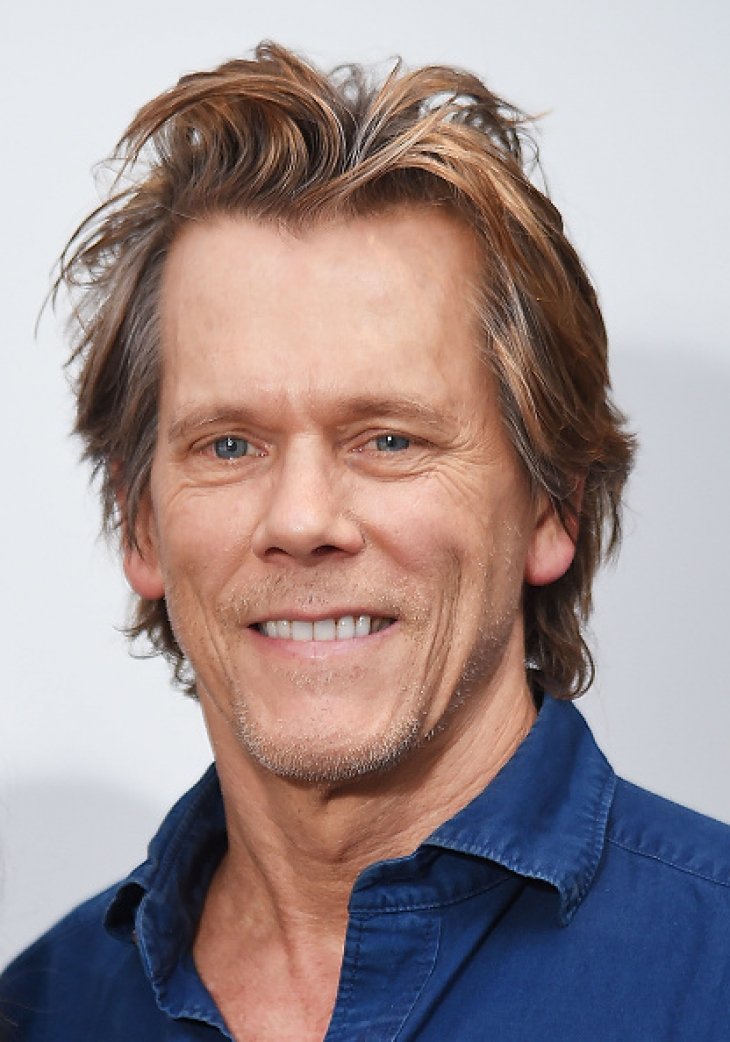 The outdoor snap displays the 32-year-old basking in the sun posing in front of a power pole with his dark hair worn down.
In October 2020, Bacon shared another picture, a close-up showing a serious facial expression while shirtless with his tattoos covering his arms and chest in full display.
"Happy #comingoutday and #indigeniouspeoplesday. I'll always be proud to be queer. I'll never be proud to be white," he captioned his post."
Bacon is all grown up now as his famous parents Kevin Bacon and Kyra Sedgwick hit the red carpet with their adult son in New York City in July 2017.
The family attended a screening of the new Lifetime original movie "Story of a Girl," which Kevin stars in and his wife directed. Their son's black outfit coordinated with their matching attires.
Kevin and Sedgwick welcomed their eldest child back in 1989. The pair are also parents to 29-year-old daughter Sosie Bacon whom they welcomed in 1992.
In an interview with Closer Weekly, the "Footloose" actor gushed about being a parent of two. "The proudest accomplishment of my life is my children," he said at the time while adding:
"Being a parent means bringing them up and trying to teach them and have them learn by example to be good, decent, compassionate, hardworking."
However, what happens not to be Kevin's proudest moment was when he accidentally locked his newborn son in the car one time.
He told the story back in June 2015 and said right after Travis was born, he and his spouse took him from the hospital, "we locked a newborn in the car with the keys in the car and the motor running."
Kevin shared a guy from the garage put his fist through the window and broke in because he and Sedgwick were in panic mode. "My publicist is laughing at me. We were new parents. You know it was hard, he explained.
Today, Travis is a Los Angeles-based music composer and audio engineer, producer, and songwriter. He produced records for several bands and artists.
Travis has also composed music for several films, television spots, and podcasts, including the Lifetime film "Story of the Girl" that he starred alongside his dad.
The actor is also part of a music group called Contracult Collective, and when asked what the band's mission statement is, he revealed that it is a cult of opposition.
Travis and his sister Sosie followed in their parent's footsteps by pursuing careers in showbiz. Being of Hollywood royalty, Kevin and Sedgwick have tried to keep Sosie from getting into acting, but they failed dismally.
When asked by PopSugar which of her parents' movies are her favorites, the young actress said, "Honestly, I don't watch their movies and stuff that often."
Sosie explained when she was little, their movies were "inappropriate, so I stayed in that pattern." However, she managed to watch "Mystic River" and, "I thought my dad was incredible in that."
Sosie bagged her first film role when she was just ten years old in the movie "Loverboy," which was directed by her father, with her mother starring in it.
She also worked with her mom on the drama "The Closer" and again with both her parents on "Story of a Girl," with Sedgwick directing and Kevin starring.
The "Charlie Says" star's first breakout role was her character on "13 Reasons Why" as she played Skye Miller. The series was first incepted in 2017 and explored teenage suicide.