Giannis Antetokounmpo & His Girlfriend Are Expecting 2nd Child Together - Inside His Fatherhood
While many know about Giannis Antetokounmpo's achievement in court, they are oblivious to his private life as a lover and father. Here is a glimpse into everything worth knowing about the "Greek Freak."
Giannis Antetokounmpo is the name on the lips of every basketball lover due to his groundbreaking records this past few weeks. While he triumphs as one of the most valuable players of the Milwaukee Bucks, the sports star is also a hero on the home front.
He loves and gives a full-fledged commitment to his family. They include his girlfriend, Mariah Riddlesprigger, and son Liam. Antetokounmpo tries to keep his family business away from the media's prying eyes but confidently displays his love for them.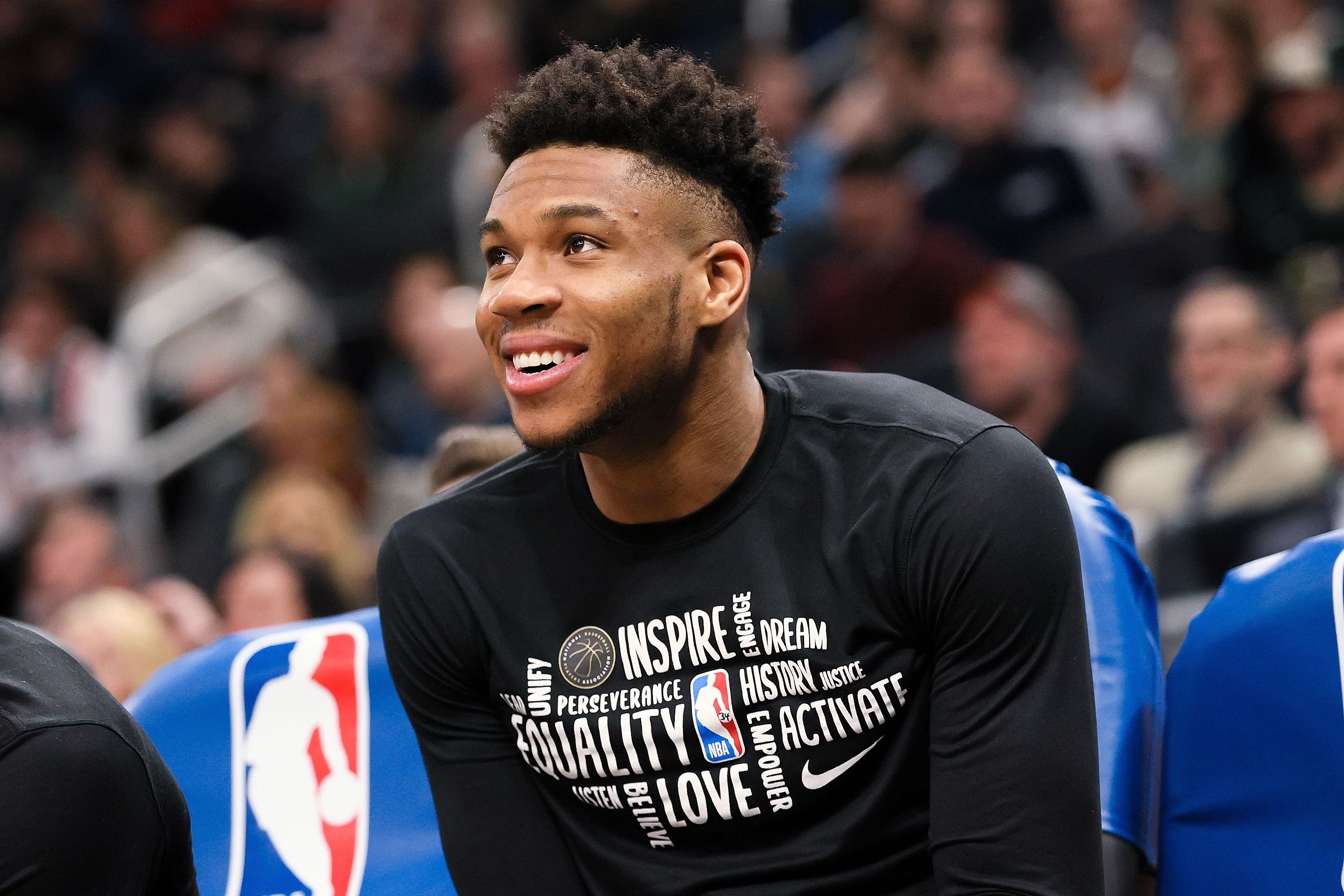 BEING A FATHER & FAMILY MAN
The Milwaukee Bucks player and his leading woman, Mariah, share a charming son, 1-year-old Liam, who is best friends with his dad.
The boys often enjoy spending time together and seem comfortable in each other's space. Antetokounmpo's Instagram features a series of photos where he enjoys hanging out with his mini-me.
During Liam's first birthday, the father of one shared sweet images of the celebrant and laced it with a clip of father and son spending the day by the pool. The caption read: 
"Happy birthday to my precious son! You are loved today, tomorrow, and always..!!"
Even though his career affords him some time with his teammates and friends, the basketball player is conscious about being present for his own as a family man. The family of three often enjoys outdoor scenery.
WHO IS MARIA?
She is a California-born, a graduate of Rice University, a former volleyball player, an owner of a clothing brand "Sincerely, Mariah," and a blog owner.
Riddlesprigger is also the pregnant girlfriend of the sports star who already has his son. Online, she professes her love for the boys' and serenades them with lengthy words.
In  May, she announced that they would be expecting a new addition soon via two images. Riddlesprigger dressed in a biker's short, loose shirt that showed a large bump and held her 1-year-old, who stood next to her at the foot of a small tunnel.
Via the post caption, the expectant mom talked about the journey to motherhood and the overwhelming joy, glory, and growth experienced throughout. Following the baby news was her most recent lifestyle brand launch, "Sincerely, Mariah."
The blogger has a unique relationship with her boyfriend. Despite being a young couple, she admits their love is pure and is obsessed with it.
A LITTLE ABOUT GIANNIS ANTETOKOUNMPO
The Milwaukee Bucks player dubbed "Greek Freak" was born in Athens, Greece. His parents were migrating Nigerians in search of greener pastures.
The Athens native carried his team to the NBA finals for the first time after five decades. In addition, he established a groundbreaking record as the first player to have at least 40 points, ten rebounds, and five blocks in a Finals since the history of blocks in 1974.
Antetokounmpo is also the seventh basketball star with at least 50 points in the championship round, matching the impressive accomplishments attained by Micheal Jordan and Hakeem Olajuwon.
Now, he appears to be living a luxurious lifestyle after his glorious impact on the Milwaukee Bucks team, but this was made possible because of his determination.
The basketball star was not born with a silver spoon but found a way to the top. With his unique story, he hopes to inspire young people worldwide regarding pursuing their dreams and never giving up!