Meghan Markle's Estranged Father Thomas Markle Threatens Legal Actions to See Grandkids Archie & Lilibet
In a new video recording, Duchess Meghan's father, Thomas Markle, revealed that he was willing to go to court to see his grandchildren. He also made a special plea to Queen Elizabeth II.
On Thursday, "Fox News" released a video where they interviewed Thomas Markle, 77, at his home in Rosarito, Mexico. The former lighting director's cliffside home is based in the south of Tijuana.
Thomas started his message by pleading with the Queen and the Royal Family to allow his granddaughter, Lilibet "Lili," to receive her first baptism and christening at the Queen's church.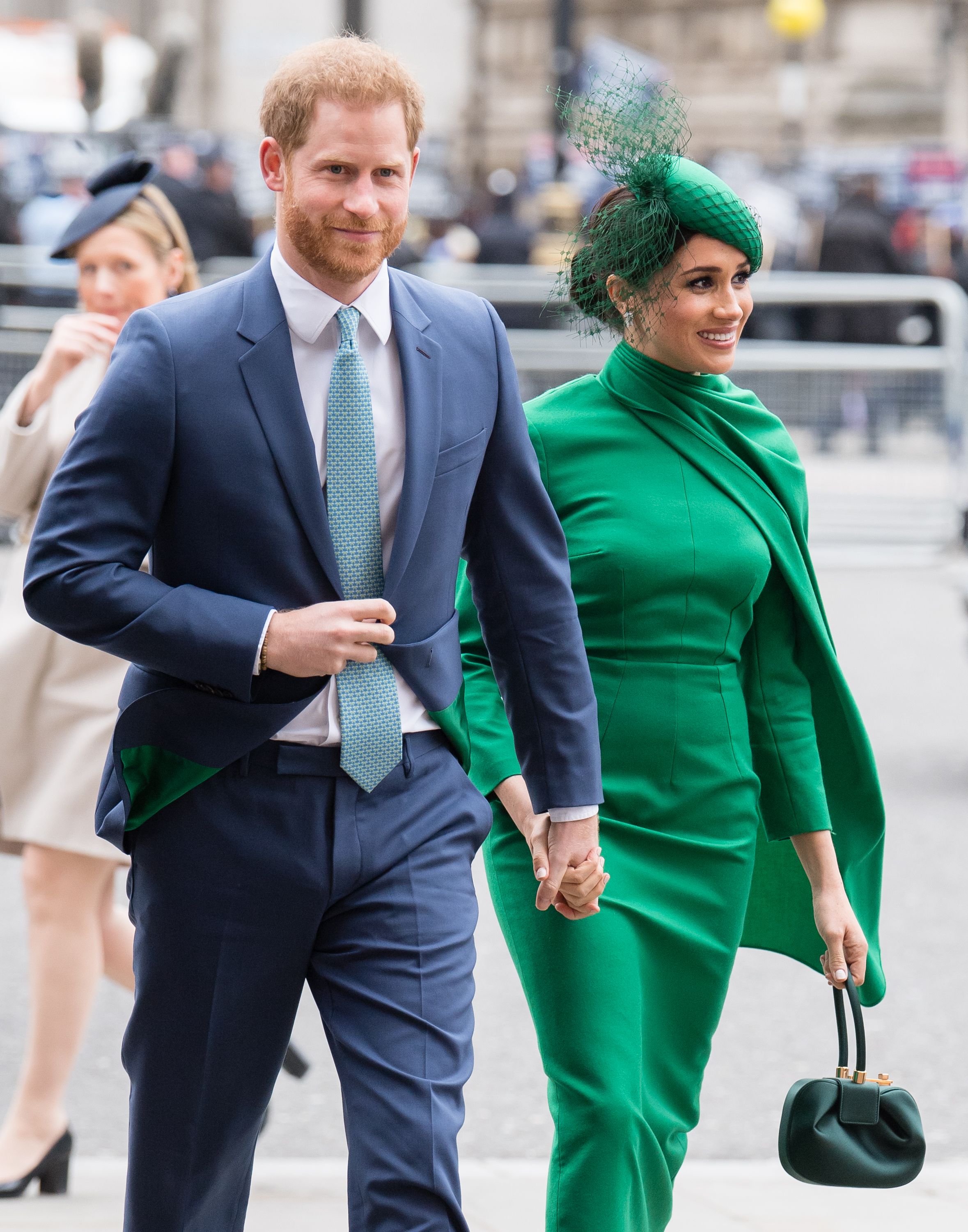 Duchess Meghan's estranged father explained that the little newborn girl, born on June 4, 2021, shouldn't be punished for Meghan and her husband, Prince Harry's bad behavior, adding:
"Archie and Lili are small children. They're not politics. They're not pawns. They're not part of the game."
Lilibet Christening: Everything You Need To Know About Harry And Meghan's Daughter's Day https://t.co/2qv4yNVQ3B

— ELLEUK (@ELLEUK) July 19, 2021
He also noted how the children were royals and entitled to the same rights as other royal children. Archie, 2, is the Sussexes firstborn child, and he came into the world on May 6, 2019, in the UK, unlike his sister, who arrived in the US.
In a shocking revelation, Thomas also made a threat to the Duke and Duchess of Sussex. He revealed that "in the very near future," he would be petitioning the California courts for the rights to see his grandchildren.
Thomas Markle, 77, has yet to meet Archie and Lilibet - or even Prince Harryhttps://t.co/ChocBRyg0A

— Sian Elvin (@SianElvin) July 23, 2021
Since his grandchildren were born, Meghan's father has never seen them, nor has he met his royal son-in-law. Besides Thomas, Lilibet's other grandfather, Prince Charles, might also not meet her any time soon.
Royal biographer Robert Jobson said it was unlikely that either grandfather would meet their new granddaughter for a while. Being in the UK meant Charles also didn't have access to Lilibet, based in Montecito, California.
Thomas Markle is willing to go to extreme lengths to see his grandchildren Archie and Lilibet — revealing he's even ready to take matters to court.https://t.co/TN8UBdtLjA

— news.com.au (@newscomauHQ) July 23, 2021
Last month, Thomas was interviewed by "60 Minutes," where he revealed he desperately wanted to have a relationship with Meghan. They've been estranged since Meghan's royal wedding in 2018.
Meghan's father said he wouldn't mind if they didn't have a bond if he'd done something wrong but felt it wasn't constituted because he'd done nothing. However, he's continuously disappointed his daughter.
Meghan Markle's father voices regret for staged photoshoot ahead of royal wedding: 'I wish I hadn't' https://t.co/Xq7qTZmpSL

— Fox News (@FoxNews) March 10, 2021
Thomas failed to attend his daughter's wedding after he struck a deal with a photographer to stage photos of him. He then pulled out of walking his daughter down the aisle after he allegedly suffered a heart attack.
Meghan's father slammed Harry for the book and said it would be an insult to the monarch and the Britians.
The former actress' father shared how much he'd love to talk to her and admitted that he'd made many mistakes. However, he explained that he'd apologized countless times for his various faults.
"'I just need you to tell me. And if you tell me the truth, we can help.' And he wasn't able to do that." — Meghan, Duchess of Sussex, on a conversation she had with her father regarding tabloids #OprahMeghanHarry pic.twitter.com/XhPwGM0Uvl

— CBS Mornings (@CBSMornings) March 8, 2021
Meghan and Harry had a tell-all CBS interview with Oprah Winfrey, which aired on March 7, 2021. This was the first time they'd spoken up openly since stepping back from their senior royal duties in January 2020.
The Duchess said she'd asked her father about staging photos for the paparazzi, and he denied it. Even when she told him to be honest so they could help, Thomas continued lying, and Meghan felt he wasn't protecting her.
Thomas Markle: I'll take Meghan to COURT to see my grandchildren https://t.co/osph4hiQ4n pic.twitter.com/YwmLFE9za4

— Daily Mail Online (@MailOnline) July 23, 2021
Going back to the "Fox News" interview, the reporter who spoke to Thomas also asked him what he thought about Harry releasing a memoir about his life as a royal. The book is slated for release in 2022.
Meghan's father slammed Harry for the book and said it would insult the monarch and the Britians. The book will reportedly cover his mistakes, highs, and lows and the lessons he learned during his royal exit.