'S Club 7' Star Paul Cattermole, 44, Is Unrecognizable with Grey Hair & Long Beard in New Pic
S Club 7 star Paul Cattermole still has his incredible good looks after 19 years of quitting the band. He looked absolutely unidentifiable with a now greying ponytail and beard in a new social media share. 
English singer and S Club 7 star Paul Gerald Cattermole, 44, who quit the band in 2002, reappeared on Instagram with a new look. Although Cattermole is still good-looking, he appeared unrecognizable with a few changes to his hair and beard.
The star got his fans gushing with his new Instagram update that featured him in an outdoor selfie. The post also came with a caption that proved camera filters did not assist his good looks.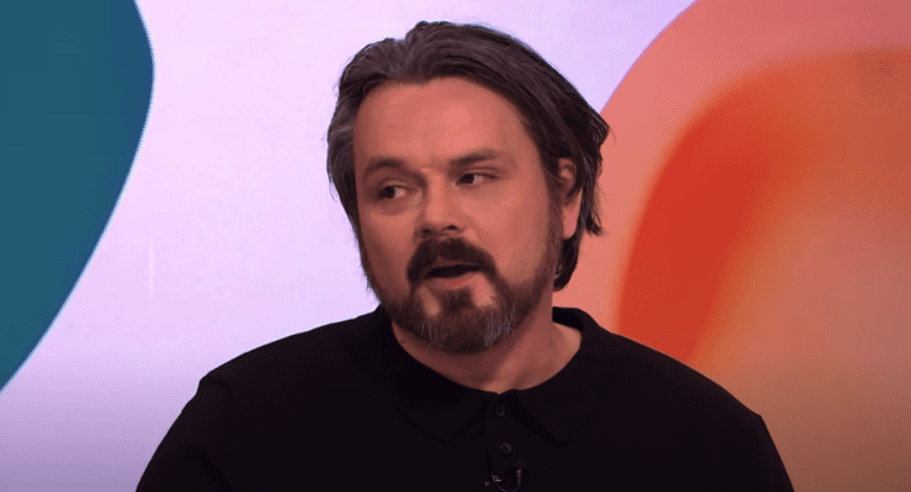 CATTERMOLE WITH THE GREY
In the photo, the former pop star rocked a pair of blue reflective sunshades and a simple white T-shirt as he posed for the camera in a garden. His hair was packed up in a ponytail style with a lot of grey in and around his hair and beards.
Fans complimented his good looks with several red heart emojis. One fan acknowledged his ever stunning looks noting that the new appearance suited him perfectly.
S Club 7 members Cattermole, Bradley McIntosh, Hannah Spearritt, Jo O'Meara, Jon Lee, Rachel Stevens, and Tina Barrett became famous after their hit song "Bring It All Back" in 1999. 
They continued to rock the city and sold over 10 million albums worldwide. However, in 2002, Cattermole shocked fans when he announced that he was quitting the band. When the star left the group, he maintained a reasonably low profile for a while.
S Club 7's Paul Cattermole surprises fans with completely new look https://t.co/xTauziN7Ov

— The Independent (@Independent) July 23, 2021
S Club 7 AFTER THE SPLIT
After Cattermole's departure, the team rebranded as S Club and continued making music but, this only lasted for a while as they split the following year. After the band split, members kept up the spotlight and remained in the entertainment industry.
After 19 years, the British band S Club 7 will likely bring back the flames with a reunion in the works.
S Club 7's Paul Cattermole unrecognisable with long grey hair in social media comebackhttps://t.co/wpyZFmPMPm pic.twitter.com/oM1nJUcOgv

— Daily Star (@dailystar) July 23, 2021
Tina Barrett, the oldest member of S Club 7, released a single, "Fire" in 2012. She also worked on stage and appeared on productions of "Beauty and the Beast" and "The Wizard Of Oz." 
Jon Lee left pop and went into musical theatre. He got a role in a British film called "Telstar" and starred as Aladdin in 2012. In 2008, Cattermole returned to the band, performing as S Club 3 with Jo and Bradley.
S Club 7's Jo O'Meara supports Jesy Nelson and says she felt like 'ugly' one too https://t.co/FI3oASqbb6 pic.twitter.com/wTt57dTAOC

— Mirror Celeb (@MirrorCeleb) July 17, 2021
After S Club, Bradley McIntosh tried to keep up the blaze. He joined the  MTV reality show "Totally Boyband," and he was also part of a new group called Upper Street.
Hannah Spearritt, on the other hand, moved into Hollywood and landed roles in different horror films. Since the split, other members have also been doing their own things.
Official Chart Update: New hits collection Essential could give @SClub7 their sixth UK Top 40 album this Friday https://t.co/YWoAel79PN pic.twitter.com/sIAA6YNXBv

— Official Charts (@officialcharts) July 12, 2021
CATTERMOLE'S IDEA OF FAME
Cattermole once opened up about his time with S Club 7 and mentioned that his time with the band wasn't the best. He explained that he and most of the members were just affiliates on S Club 7.
He talked about how he couldn't afford a $120 bottle of wine as a member of one of the world's most prominent pop groups. However, according to Cattermole, the upside to it was that the group members had a close relationship.
There were no hard feelings amongst members after he left, but he had to go because things were being poorly handled. The years that followed were difficult for Cattermole, and he noted that he wasn't interested in being in the spotlight for a while.
A POSSIBLE S CLUB 7 REUNION
After 19 years, the British band S Club 7 will likely bring back the flames with a reunion in the works. Band member Tina Barrett confirmed during an exclusive interview that the group is up to something.
.@SClub7's pop royalty Tina Barrett on a band reunion, hanging out with Oasis and their lost song 'Gangster Love' https://t.co/RxRpNWmP8I

— NME (@NME) January 7, 2021
She noted that they had all spoken about it, and they are all interested in doing something new. She is certain that the group's new collaboration is happening soon.
The band got fans gushing with their appearance on "­Children In Need" in 2014 and performed a successful 15th-anniversary tour in 2015. However, they have made no appearance since then.