Rapper Eve Stuns in Leopard Wrap Dress Posing Next to Husband for Most Impactful Social Champions Photobook
Time and again, Eve and her husband, Maximillion Cooper, have been recognized for their tremendous impacts. Recently, the pair received another huge recognition, and Cooper shared it with his Instagram fans. Find out more! 
For over seven years, American rapper Eve has enjoyed a successful marriage with her millionaire husband, Maximillion Cooper. Fans and friends have enjoyed a glimpse of the couple's love life through several posts on social media.
Whether they are enjoying vacations together or gracing the red carpet at premieres, the pair always look delectable, despite their racial differences. Recently, Cooper shared a post on Instagram that reminded the world how much of a champion he and Eve are.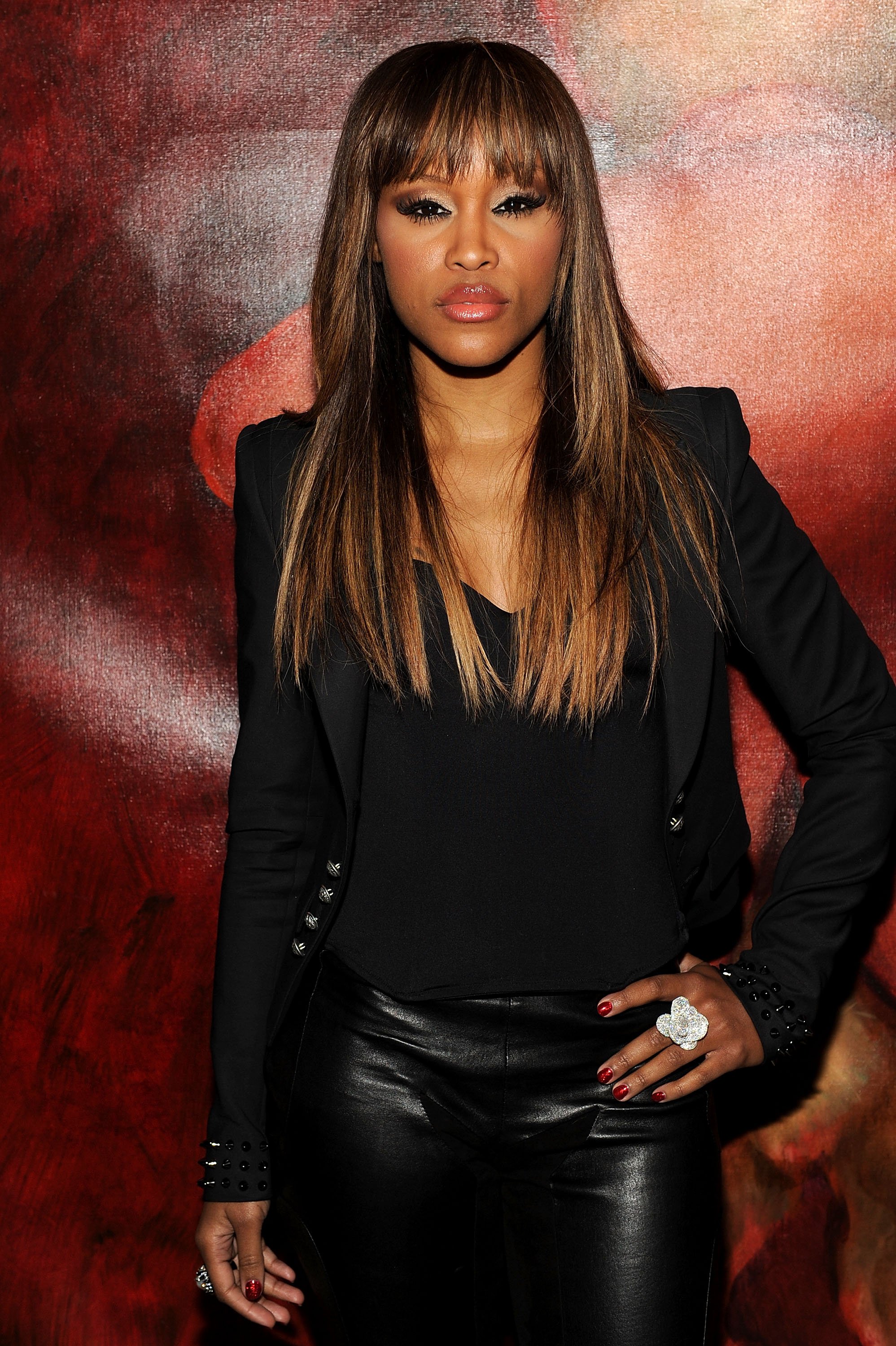 100 MAKING A DIFFERENCE
The Gumball 3000 founder and his wife appeared in the most Impactful Social Champions photobook called "100 Making A Difference." Cooper shared the amazing picture with his 226 thousand Instagram fans and followers.
In the photo, Eve looked breathtaking in a Leopard wrap dress with a deep neckline. The former "The Talk" host accompanied her look with various accessories, including a necklace, wristwatch, bracelet, and ring. 
She also sported beautiful makeup, standing next to her handsome husband, who wore a t-shirt paired with a jacket and a pair of trousers. In the caption, Cooper mentioned that the book produced by celebrity photographer John Russo would be released this fall. 
She said she initially felt her relationship with Cooper was short-lived after she discovered he had four children.
Cooper, 49, also listed some popular names that were included in the photobook. He mentioned the likes of Cristiano Ronaldo, The Rock, Serena Williams, Elton John, Usher, Gwyneth Paltrow, Tom Brady, Pharrell Williams, amongst others.  
According to the book's official website, 100 Making A Difference was created to raise awareness to charities around the world, those that support them, and how they are making a difference in the lives of people, and Cooper and Eve could not be prouder to be a part of it. 
COOPER AND EVE'S LIVES AS A COUPLE
Cooper and Eve's love story and family life remain one of the most intriguing, inspiring lots of people. The pair have been married since June 2014 and are enjoying their blended family.
The actress is a doting stepmom to her husband's four teenage kids from his previous marriage, and she feels very lucky to have them. Although the couple has no children together, Eve has expressed her thoughts on getting pregnant and how her job on "The Talk" made it difficult.
During an interview with Metro, Eve explained when she was still the host of the show, she and her husband would always fly back and forth every two weeks, and it was not healthy for their marriage.
Last year, the actress finally quit the show, with a decision to focus on her marriage and bearing children. According to Eve, spending more time with her husband during the COVID-19 pandemic made her realize how important it was for their relationship.
After announcing her exit in November, Eve made known how ready she and Cooper were to expand their family. Apart from getting pregnant, she also said she wanted to spend more time with her stepchildren, who she addresses as her "bonus children."
Her relationship with the four teenagers has grown over the years. Eve said she initially felt her relationship with Cooper was short-lived after she discovered he had four children.
She was sure the relationship would not work; however, on meeting the kids, her stance changed, as she admitted that they were amazing.
Eve wants to feel more grounded, peaceful, and happy with the decisions she has made, and hopefully, being a mother will be the icing on the cake.