'Super Freak' Singer Rick James Had 4 Kids but Daughter Ty Became President of His Estate - Meet Ty James
Ty James, daughter of the late funk singer Rick James, did not shy away from the spotlight. Among the musician's four children, Ty took over as president of her father's estate. Meet her.
Rick James, who passed away 16 years ago, was one of the most influential funk singers in the music industry. Besides his gift of singing, he was a record producer and talented multi-instrumentalist.
His most successful songs included "Fire and Desire," "Mary Jane," and "Super Freak." Aside from his musical success, he was a father of four - eldest daughter Ty and sons, Trey, Ricky Jr., and Tazman.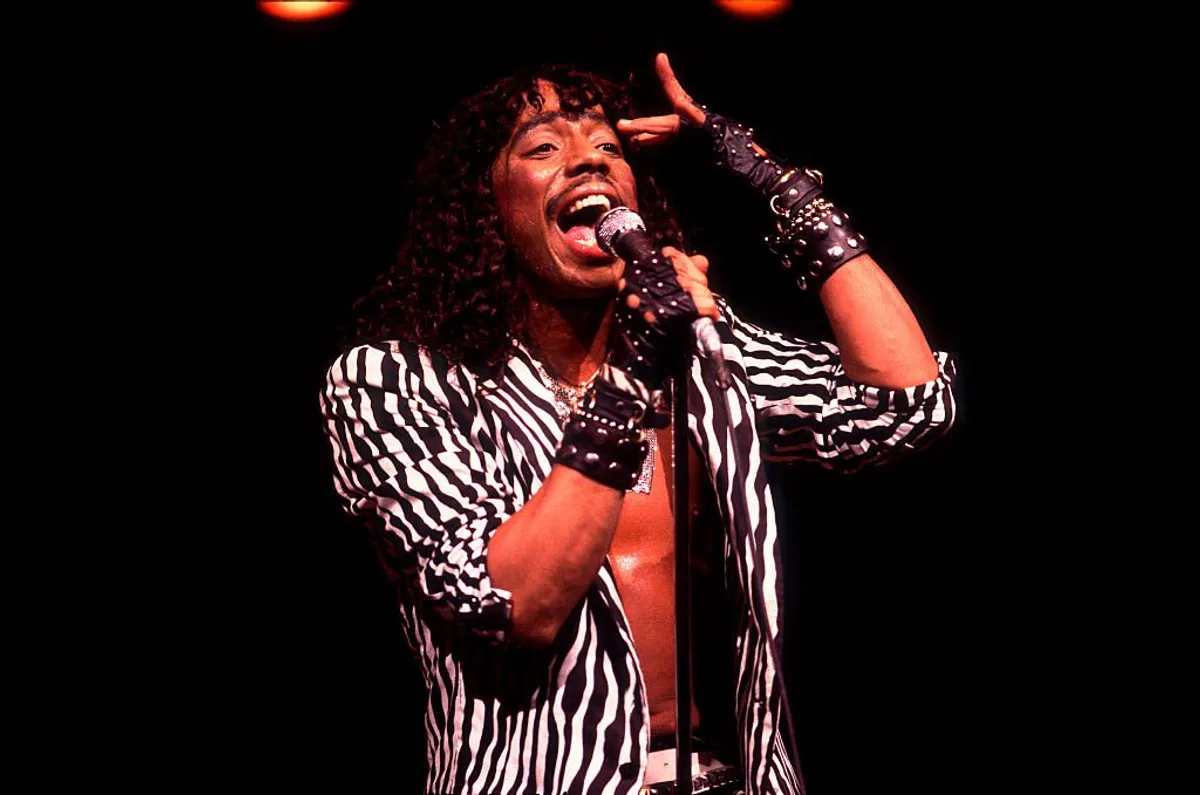 Among the four, Ty took over Rick's estate after his death in 2004. She worked on projects to keep his legacy alive, including a film and a stage musical but remained mum about who played her father in these projects. She said:
"The exact person that needs to play him has pretty much agreed to do it."
Her father, considered one of the most controversial singers in the industry, passed away due to heart failure. During his autopsy, the coroners discovered at least nine different drugs in his body. 
"When our angel girl, Ty, was born, I was over the moon. I danced with joy." - Rick James

Go on and wish a giant Happy Birthday to Rick's daughter and the President of the #RickJames Estate, @ThisIsTyJames! Happy Birthday, QUEEN! 👑

📸:Getty Images. #Funk #PunkFunk #Icon pic.twitter.com/2bzsKZWj2L

— Rick James (@RickJames) July 13, 2021
Ty, who celebrated her birthday this month, was well aware of her father's incorporating drugs into his lifestyle. But that did not hinder her from loving the "Give It to Me Baby" hitmaker. 
Amid Rick's turbulent career, Ty described him as an excellent and protective father. It was the music icon who first introduced her to music but also discouraged her from pursuing a career in music.
A sheltered daughter, Ty recalled Rick telling her not to pursue music because, according to him, it was a dangerous industry. The King of Funk kept her at a distance so that she couldn't have a lifestyle like his.
Despite Rick's warnings, Ty has managed to launch her own music career and proved that she is different from his controversial father. In 1991, Rick was arrested for allegedly holding a woman hostage at his Hollywood Hills estate.
Ty is a proud grandmother to Charisma's adorable children.
The woman, identified as Frances Alley, reportedly claimed that the rhythm-and-rock superstar and the latter's then-girlfriend, Tanya Anne Hijazi, allegedly tortured and kept her prisoner in his house for two days.
Several years after her father's scandalous crime in his estate, Ty also became controversial in 2019.  She reportedly threw a rowdy house party in the property she bought for $2 million. 
One of the disappointed neighbors called the police and complained that her party allegedly had drugs and semi-naked people who walked through the neighborhood with alcoholic drinks in their hands.
Ty denied the claims and reportedly said no guests were harmed or arrested as the party she organized was open to the public. The mother of two noted that the people who came to the event were respectful. 
While the news put her in a bad light, Ty has remained innocent in the eyes of her two beautiful daughters, Charisma and Jasmine. Charisma has two charming children named Harmony & Zy'aire.
Ty is a proud grandmother to Charisma's adorable children. Meanwhile, Jasmine is a professional hairstylist and is part of a team that runs a hair studio called Locafella Loc Studio.
While managing her father's estate, Ty is a successful CEO of Stone City Brand and an occasional model. She has modeled a variety of form-flattering clothes from renowned fashion stylists and designers.
Ty continues to live up to the legacy left by Ricky despite her influential father's tumultuous life in the past. Her celebrity friends hold her father in such high regard.
She shared that many hip-hop stars, including Busta Rhymes, Snoop Dogg, and rapper Kanye, are aware of her father's lasting impact on the music scene.