'Slipknot' Drummer Joey Jordison Suddenly Passes Away at 46 — Cause of Death Is Unclear
Iconic drummer Joey Jordison has passed on at the age of 46. Although the cause of his demise is yet to be announced, his family revealed that it happened in his sleep.
Joey Jordison, who was one of the founding members of Slipknot's hard metal band, has passed away. Jordison was said to have died at his home on Monday.
The late star's family shared the news of his demise in a statement. There were no indications of the cause, and no pre-existing health conditions were mentioned.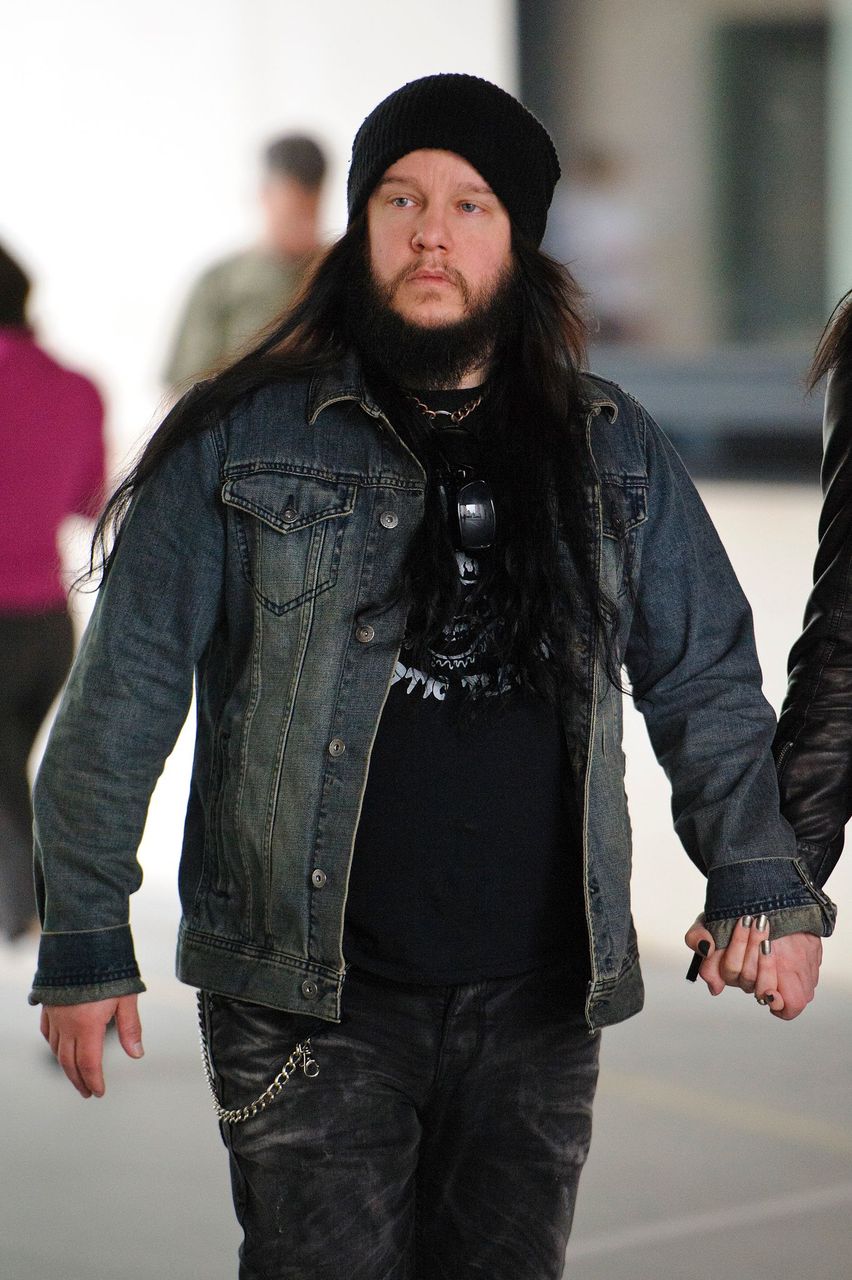 THE TRAGIC NEWS
Jordison's family shared that the star described as a prolific drummer and musician passed on "peacefully in his sleep." The "Psychosocial" crooner was 46 years old. 
Jordison's family expressed their feelings, sharing to fans, friends, and the media that they wanted everyone to respect their wish for privacy. The late star was described as a person with "quick wit, gentle personality, and a giant heart."
Joey Jordison, a founding member of Slipknot, who drummed for the influential metal band in its most popular period and helped write many of its best-known songs, has died at age 46. https://t.co/Uz3j3iIiGi

— The Associated Press (@AP) July 28, 2021
The announcement also stated that Jordison's family would hold a private funeral service. The family expects that the media and public would honor their request for privacy. 
After the announcement of his untimely passing, Jordison's band put up a black image on social media. The musician was a highly revered metal musician throughout his lifetime, right from being a Slipknot original member to his other endeavors.
July 27, 2021
JORDISON'S CAREER TIMELINE
Jordison burst into the entertainment scene in 1995 with Slipknot. The band's music was exceptional and set apart from the traditional metal music. The sound has been referred to as even more aggressive in the heavy metal music genre.
Hollywood actor Tom Arnold also wrote that Jordison was one of the best rock & roll drummers of all time.
We are saddened by the news of the passing of our friend Joey Jordison. A great musician and person has left us. Sending our love to his family. R.I.P pic.twitter.com/a185j4rJbQ

— Anthrax (@Anthrax) July 27, 2021
The star raised in Des Moines, Iowa, thrived on pummelling rhythms while he co-wrote songs with his band members. Jordison was with the band until 2013 when it was rumored that he was fired.
This was because no official statement was shared concerning his exit, but he would later confirm in a social media share that he was "blindsided." At the time, the "Dead Memories" singer relayed that he suffered from a neurological condition.
We are saddened by the news of the passing of our dear friend, Joey Jordison. From being able to share the stage with him numerous times throughout the years to Matt standing alongside him for the Roadrunner United album. He was always super gracious to all of us in Trivium. pic.twitter.com/LS8E06QT0A

— Trivium (@TriviumOfficial) July 27, 2021
When he left his old-time band, the "Liberate" crooner formed the Scar The Martyr band, where he continued playing the drums. He would later move to play guitar for Murderdolls.
Jordison's final music endeavor was with Sinaseum, and he played with the band until his demise. The star has been described as one of the most celebrated heavy metal rockers.
Slipknot co-founder & Iowa Boy Joey Jordison was one of the best rock & roll drummers who ever lived. #RipJoeyJordison https://t.co/jxDJSrNjut

— Tom Arnold (@TomArnold) July 28, 2021
REACTIONS TO HIS PASSING
Many stars and fans alike have expressed shock over Jordison's sudden passing. American metal band Anthrax took to Twitter to share a collective tribute to the late star.
The post included a photo of Jordison in his signature look when he was performing. Trivium referred to him as "a dear friend" who shared the stage with them many times.
Absolutely shocked & gutted to hear of the passing of @joeyjordison. In addition to being an incredible drummer, he was always a classy guy. When he heard how much of a fan @MaxPortnoy_ was, he sent to the house a giant box filled with @slipknot swag: shirts, hoodies, backpacks… pic.twitter.com/Ga3xtZk8ec

— Mike Portnoy 🤘 (@MikePortnoy) July 27, 2021
Hollywood actor Tom Arnold also wrote that Jordison was one of the best rock & roll drummers of all time. In another tribute, Joey was described as an "incredible drummer" who was always gracious.
Music producer Zedd
expressed
 his sadness, noting that the
A-list drummer
was a "great influence" in his career while he was growing up. Zedd mentioned that Jordison was forever a legend."