Loretta Lynn Makes Painful Revelation That She Still Tries to Call Late Daughter in Tearful Tribute
Country singer Loretta Lynn did not hold back when writing a tribute to her late daughter on Instagram. Unfortunately, the daughter in question is not the only child the singer-songwriter has tragically lost. 
Loretta Lynn beat all adversities to end up where she is today. The "coal miner's daughter" was married at 14-years-old and still managed to become one of the most celebrated female country artists of her time. 
Lynn has had numerous hit tunes throughout her career and has even been dubbed as the queen of the country music scene. However, Loretta Lynn is most impressive because she did it all while still caring for her family.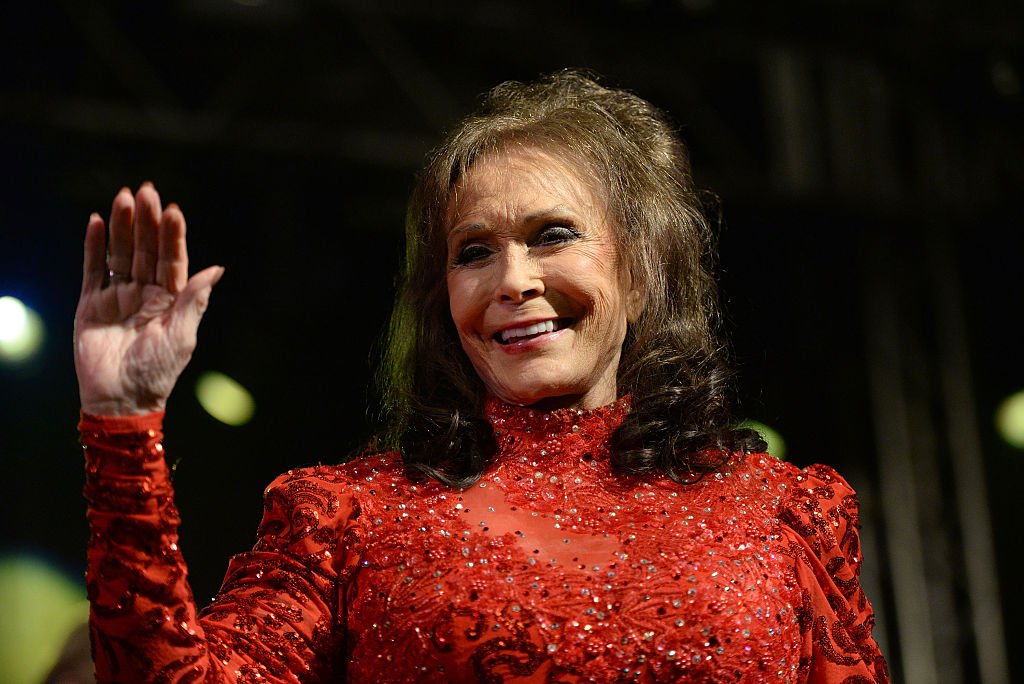 Lynn and her late husband, Oliver "Doolittle" Lynn, had six children over the course of their marriage. The couple had their eldest daughter, Betty Sue, when the country singer was merely a teenager, making their relationship unique. 
The two were so close that Betty Sue was reportedly also her mom's right hand for career-related tasks. Unfortunately, Betty Sue passed away from complications of emphysema in 2013, when she was 64 years old. 
Although Lynn rarely shares about the heartbreak from losing her daughter, she did so bravely in a recent Instagram post. The country queen opened up about her relationship with Betty Sue in the tear-jerking tribute. 
Lynn revealed that her daughter was an excellent songwriter and a very close confidant to her when she was alive. She even explains that she and Betty Sue technically raised each other because she was such a young mother. 
Lynn's touching words about her loving relationship with her daughter pulled the heartstrings of many followers. Plenty of the country singer's fans rushed to her comments to offer their prayers and condolences. 

One follower even encouraged Lynn to keep trying to reach her daughter over the phone as she revealed she had been. The follower concluded that this action will remind her that Betty Sue is still with her in spirit. 
In the post's caption, Lynn revealed that she had shared the tribute due to questions she received from fans regarding losing children. These questions started popping up when Lynn shared about her other deceased offspring previously. 

Prior to sharing a tribute for Betty Sue, Lynn first shared one in honor of her late son, Jack, who passed away in 1984. Jack was only 34 when he drowned at the Lynn family ranch while attempting to ford a river on horseback. 
According to reports, Jack announced that he was going riding before his tragic accident. Officers found Jack's body in the Duck River after spotting his horse standing beneath a river bluff, and family only notified Lynn of his passing a day later. 
Unfortunately for Lynn, she would lose another piece of her eldest son, Jack, many years after his passing. Lynn's grandson and Jack's son, Jeffery Allen Lynn, passed away unexpectedly at 47-years-old. 
The country star was scheduled to perform multiple shows at the time of Jeffery's passing. As a result, she postponed her upcoming shows to be with family and mourn the passing of her grandson with them. 
Thankfully, Lynn's family tree is not only made up of tragedies, as she still has four children she adores. In addition, it seems that all of her children who are still living also share something very dear to Lynn in common. 
Lynn's remaining children include her second son, Ernie, her second daughter, Clara Marie, and twin girls Patsy and Peggy. All four siblings share their mother's gene for musical talent, which is fantastic for their bonding. 
Ernie can be seen showing off his talent while performing with his mother in multiple clips. Clara Marie, also known as Cissie, toured with her husband, John Beams, and the twins started their successful musical group "The Lynns."