Brandy's Ex Big Bert Has New Family – Meet Sy'Rai Smith's Step-Mom and Half-Siblings
Brandy was with Big Bert for a couple of years, during which they lied about being married. He revealed their farce sometime after their breakup, and she was not too happy about it. These days the two have let bygones be bygones, and Big Bert now has a family of his own. 
Robert Smith, aka Big Bert, is a famous American singer, songwriter, and record producer who dated Brandy at a time her career was blossoming. Like every celebrity who passed through the stage, Brandy was very particular about having a good public image. 
How people saw her was so important at the time that when she got pregnant with her daughter, she had Robert join her in a calculated attempt to fool the public by faking their marriage.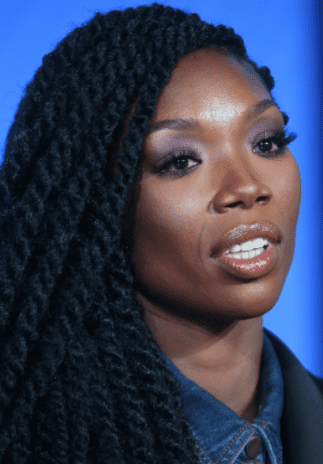 They kept the facade up for some time, but it ultimately ended after their relationship broke apart. She would have most likely preferred that the world never know, but Robert thought differently, and Brandy was not happy about it. 
Despite that, the two have maintained a cordial relationship for the benefit of their daughter Sy'Rai Smith. They have moved on with their respective lives, and Robert now has a family of his own. 
He has a wife named Xochitl Jacques-Smith, and together they share four children together, all of whom enjoy a great relationship with their half-sister Sy'Rai. 
Very recently, the lucky woman took to her Instagram page to share a picture that captured her daughters posing with Sy'Rai, proving without a doubt that they all get along. 
They all looked beautiful; Robert's girls all sported the same kind of weave, and their similar facial features were very evident as they posed with their big half-sister, who loves them as much as they love her. She also shares a great relationship with their mother. 
ROBERT AND XOCHITL'S LOVE STORY
Robert and his wife have been married for a long time. For him, it was love at first sight because he told her on the day they met to start planning their wedding; despite his hasty declaration, the two lovebirds dated for about nine years before going on to tie the knot. 
She revealed her new look in a Tiktok video that got reposted by her mother, who expressed pride in how far she has come.
Considering the fact that he has no other children aside from those he shares with Brandy and his wife, she was most likely the woman he mentioned he was seeing in the interview where he revealed that he and the singer had never been married. 
Apparently, he had been with her at the time he got Brandy impregnated, and they reunited after their split. In addition, Xochitl clearly harbors a deep love for him, as evident by a tribute she dedicated to him last year in celebration of their anniversary. 
CO-PARENTING WITH BRANDY
Whatever their faults may be, Robert and Brandy have been great parents to their daughter. They are often on the same page wherever she is concerned, case in point their joint decision to keep her childhood as normal as possible by keeping her away from the spotlight. 
What they didn't know was that their child might have been born for the stage. Sy'Rai seems to possess her mother's musical talents and has been putting them to good use. 
She released her debut single in early 2020, and fans loved it. Many believe she sounds just like her mother and may create a musical legacy the world will never forget. These days though, Sy'Rai has been focusing on losing some pounds, and the results are mind-blowing.
She revealed her new look in a Tiktok video that got reposted by her mother, who expressed pride in how far she has come. The two share a deep connection forged over the years thanks to Brandy's approach to parenting.