Daily Joke: Foreman Tries to Trick His Lazy Construction Workers
Ten lazy men worked on a construction site with their lackadaisical attitudes slowing down the progress of the ongoing construction.
Fed up of their laziness, the site foreman pondered on what to do, before stumbling upon an idea to make them work harder.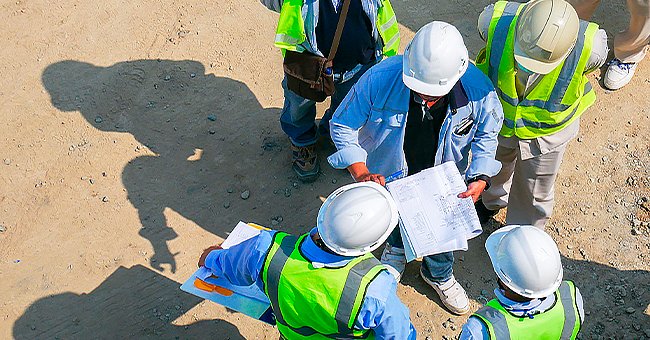 One day, he decided to put his plan in motion, tricking the men into putting in the most effort in their job for a change. He approached the men and said:
"I have a really easy job for the laziest one among you. Could the laziest man please raise his hand for proper identification?"
As soon as he said that, nine hands flew up in the air, all eager to land the easy task and save themselves the bulk of hard work.
Confused, the site foreman's gaze fell on the tenth man, whose hands hung lazily by his sides as he leaned on a tree stump. The foreman asked him, "Why didn't you put your hand up?"
With a yawn, the man answered, "Too much effort."
A BOY FOUND IT DIFFICULT TO WAKE UP EARLY
A little boy was so lazy that he always made a fuss about waking up early. One day, his mother decided to teach him a lesson to help him understand the importance of starting the day on time.
The woman approached her son with a warm smile and gestured for him to sit down before proceeding to address him. She began, "Son, I'm going to tell you a little story, and then I want you to tell me what you learn from it, ok?
The boy nodded in affirmation, giving his mom the go-ahead to narrate the story. So the mom continued, telling him a tale about two blackbirds.
She divulged, "Imagine two birds. The first bird always wakes up early and can find bugs to feed himself and his family. The second bird wakes up late every day and can't find anything to eat. So what did you learn from this?"
The boy pondered for a while before answering, "I learned that the bugs that wake up early get eaten by birds."
Enjoyed these two jokes? Here's another one about a boss who explained to his workers the reason they should get an education.
Source: Upjoke, Startsat60