Jonathan Tucker Is a Former Ballet Dancer and Proud Dad of Twins — Curious Facts about Him
Jonathan Tucker might be well-known for his work as an actor, but the star was once a talented ballet dancer. We look a little more into his life, including how he's an art collector.
Jonathan Tucker almost never made it to the big screen because he did ballet when he was a child. In April 2021, he appeared on "Live! With Kelly and Ryan" to speak about his training as a dancer.
During the segment, images of Jonathan posing in his ballet gear as a child was shown. The actor revealed that he was actually keen on getting back into the dance art with his son.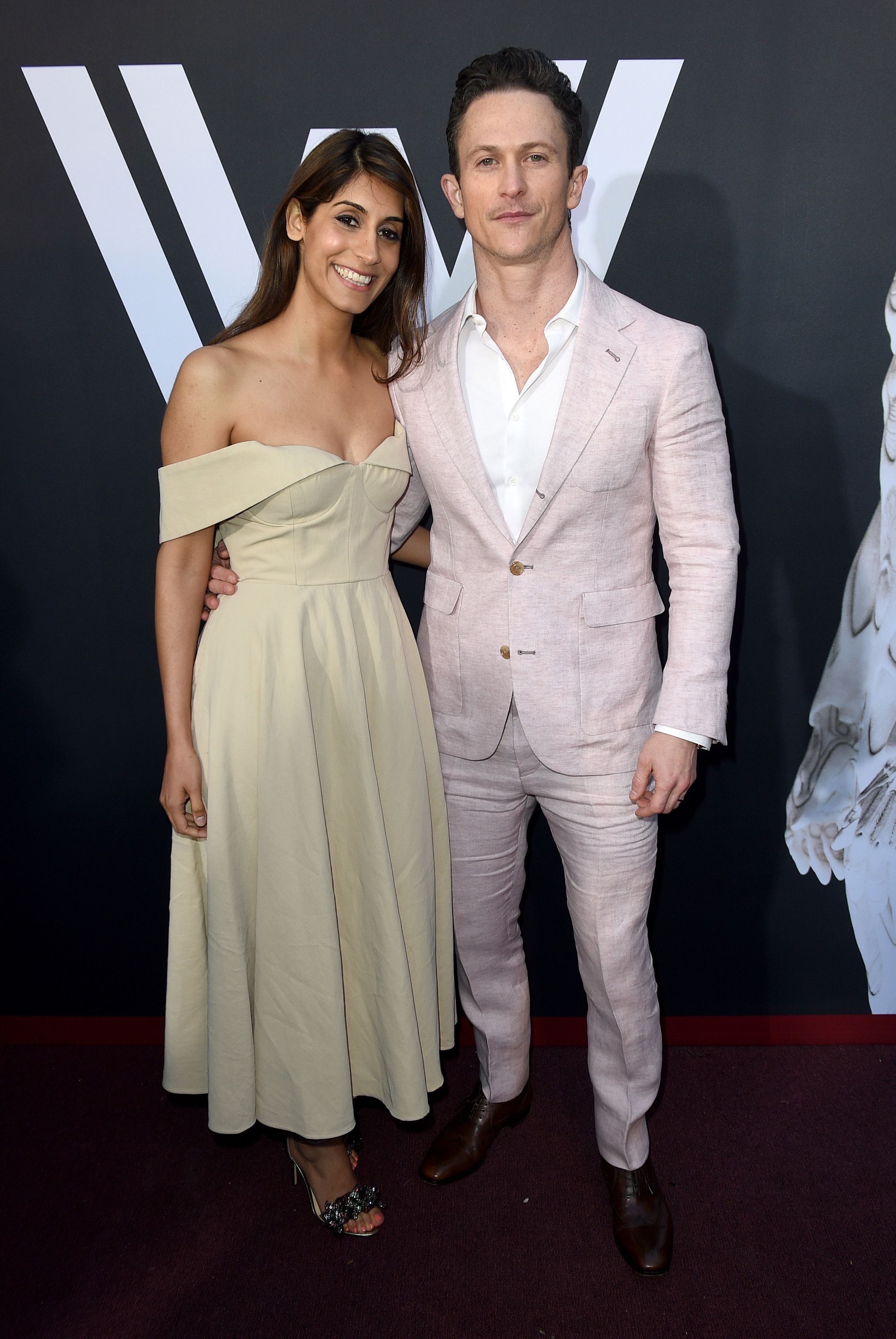 BENEFITS OF BALLET
He vouched for the sport because it had the ability to teach discipline, taking direction, and responsibility to young people. The actor felt ballet was the perfect mechanism to teach such skill sets.
Jonathan credited the sport for helping to teach him all those skills that he now uses as a man and an artist. He explained that he got into dancing when his grandmother would take him along to the New York City ballet.
JOINING THE SPORT & PARENTS
When he came back home to Boston, he was sold on the sport and told his parents he wanted to start doing it. Jonathan's parents are Paul Hayes Tucker and Maggie Moss-Tucker.
His mother is the founder of a public relations and marketing firm in Boston that bears her name. In contrast, his father works as a professor of art at the University of Massachusetts in Boston.
Paul is also the leading expert on Claude Monet and is currently the curator of the "Monet's Garden" exhibition at the New York Botanical Garden. The "Monsterland" star ended up getting married to Tara Ahamed Tucker.
MARRYING TARA & HER BACKGROUND
The "Parenthood" actor and Tara tied the knot in June 2012 in a ceremony held at the main branch of the New York Public Library. Tucker's former teacher, Joy Mulligan, officiated their wedding.
Mulligan also served the role of the Universal Life minister for the special event. On October 4, 1982, his wife was born and later graduated with a bachelor's degree from Georgetown University.
TARA'S PRODUCTION WORK & PARENTS
She is the director of development at Identity Films, a production company in Los Angeles. Tara has enjoyed working on the set of big-name films through her company, like "Prince of Persia: The Sands of Time."
The other movies he worked on were "The Sorcerer's Apprentice" and "Pirates of the Caribbean: On Stranger Tides." She is the daughter of Meenakshi and Liaquat Ahamed, who is from Washington.
WHAT TARA'S PARENTS DO
Her father is a writer who won the 2010 Pulitzer Prize in history for his book "Lords of Finance: The Bankers Who Broke the World." He also works as a trustee of the Brookings Institution and is an adviser to hedge funds.
Tara's mother is a freelance writer who focuses on pieces about American foreign policy to publications in India. She is also a trustee of the Turquoise Mountain Foundation, a nonprofit working for development in Afghanistan.
JONATHAN & TARA'S CHILDREN
The "Kingdom" star and his wife announced in February 2019 that they were expecting their first child. In May that same year, the couple ended up welcoming their twins, Hayes Taj and India Moss Tucker.
PARENTING ADVICE
After being parents for a couple of months, Jonathan appeared on "The Rich Eisen Show," where he gave some hilarious advice for Chris Brockman about parenting. The "Westworld" actor told him:
"Save every dollar, it ain't cheap."
Jonathan also noted how having twins was completely different from people who have two children at two separate times. He explained how with twins, a parent had to be attentive to two children simultaneously!
Various African art pieces were displayed throughout Jonathan and Tara's [Tucker] high-ceilinged living room…
LOVERS OF ART
In August 2019, the "The Texas Chainsaw Massacre" actor lived with his family in a 1927 Hancock Park home. The abode had elements of India, Africa, and old New England.
Tara and her husband share a love for art, and their collection connects their past and a surprising family connection. Jonathan's father was a college roommate with African art historian and gallery owner Ernie Wolfe.
After his graduation, Wolfe's first trip to Africa was to Tara's family at their hotel in Mombasa, Kenya. Her grandfather and the art historian's father initially met at a Rotary Club in London.
SOME OF THEIR COLLECTION
That trip inspired Wolfe's African art career. Various African art pieces were displayed throughout Jonathan and Tara's high-ceilinged living room of the 1,900-square-foot home.
Carved wooden memorial statues from Kenya were visible, while relics like 100-year-old elephant tusks were also displayed. They were the last items from the safari-outfitting shop belonging to Tara's family.