Biggie Smalls' Leo Daughter Flaunts Slender Legs & Long Hair in Whitney Houston Print T-Shirt on Her 28th B-Day
Late rapper Biggie Smalls' daughter T'yanna Wallace celebrated her 28th birthday on Tuesday and shared two pictures on her Instagram page to mark the day.
Time flies, and it has for the late Biggie Smalls' daughter, T'yanna Wallace. T'yanna was only four years old when her dad was shot and killed on March 9, 1997. 
Being a child when her dad died meant T'yanna did not know him so well. In an interview, she alluded to this when she said she does not remember her dad but feels like she knows him.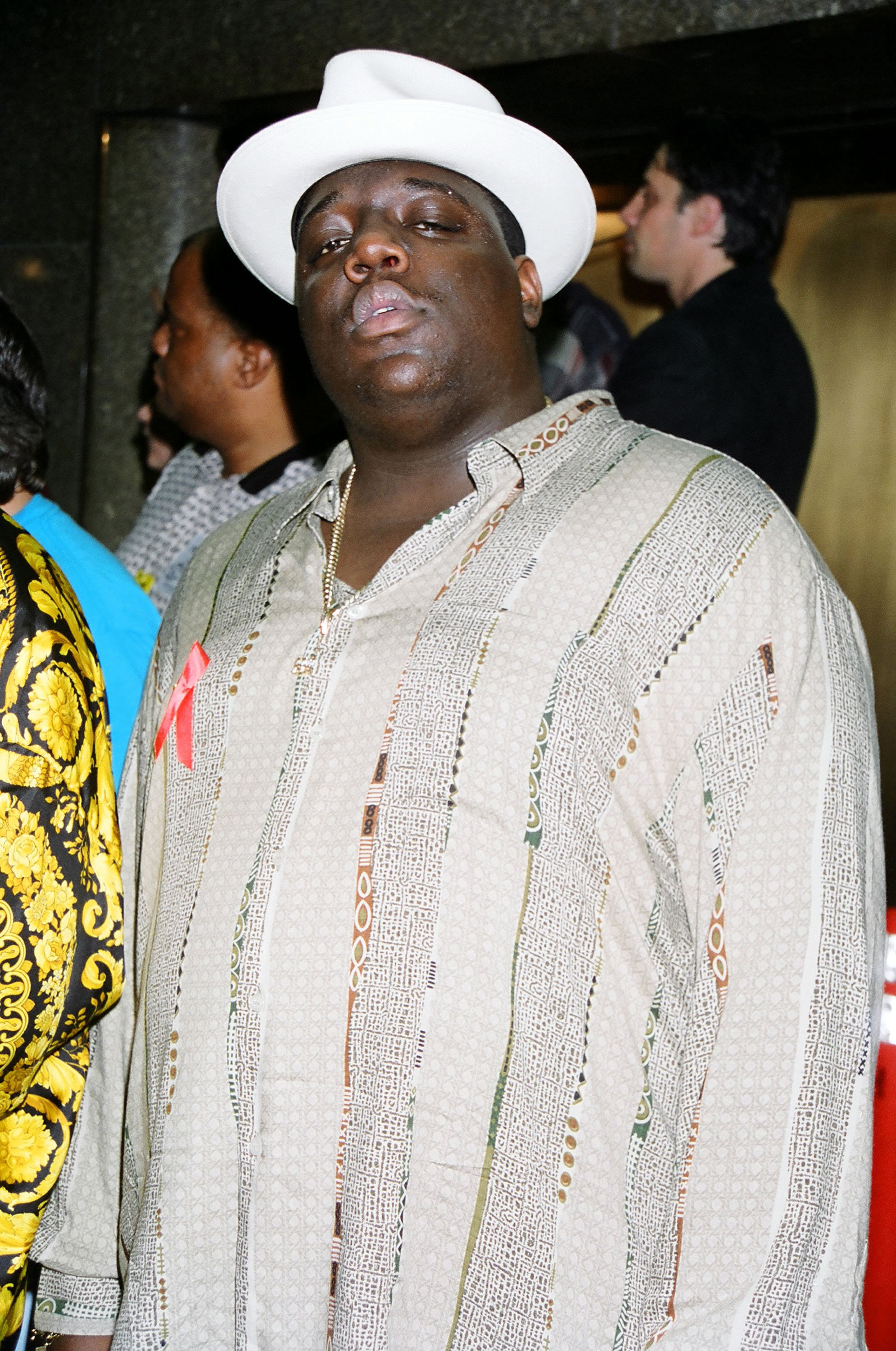 T'yanna explained that her mom, Jan Jackson, stepmom Faith Evans, and her late father's friends taught her all she knows about him. From their stories, she gets an idea of who he was. 
In 2012, T'yanna shared one of her and her late father's precious memories, a picture of him carrying her in his arms. The photo showed their striking resemblance, and she duly captioned it, "Twins!."
Now, T'yanna has come of age and celebrated her 28th birthday on Tuesday. To mark her big day, T'yanna shared two pictures of herself on her Instagram page. 
The snapshots showed her posing outdoors and in front of a small tree. She wore a white print T-shirt with Whitney Houston's face on it. She matched the top with black shorts, flaunting her long legs. 
T'yanna also rocked a long black hairstyle and accessorized her look with a gold neck chain, wristwatch, and bangle. She completed her look with navy blue Prada slides and a matching Prada bag. 
T'yanna is not the only one honoring her dad's legacy with her entrepreneurial moves.
In the first photo, T'yanna posed by looking to her side while tilting her right hip to one side. She held her Prada bag with both hands and pouted her lips. 
The second snap showed T'yanna posing with her pet dog. She looked in one direction while holding the dog with its leash. The location stamp on her post showed she was at Biggie Smalls' house while the post's caption read: 
"It's the BIG BOSS' BDAY!!! I know I'm gonna remember this birthday FOREVER!!! Happy Leo season 👑❤️🎂🍾."
Many of T'yanna's close friends and fans took turns to wish her a happy birthday and express their love for her. Some of them even said they were coming over to her location to celebrate with her. 
T'yanna has done well for herself and is a successful businesswoman today. She is the owner and CEO of a clothing brand called Notoriouss, which offers men's and women's apparel. 
Besides the clothing brand, she collaborated with Wet n Wild beauty on a mascara known as Big Poppa. Recently, she and Jam Master Jay's daughter, Tyra Myricks, collaborated to open a New York-style pizzeria in Los Angeles. 
The pizzeria is called Juicy Pizzy after Biggie Smalls' 1994 hit song. Myricks had the idea of opening the pizzeria when she visited Los Angeles and noticed there was no good pizza. Hence, instead of hunting for some, she decided to make them herself. 
She reached out to T'yanna, with whom she has been friends for some time, about the idea as she figured out it would be a good way for them to make money together. 
With her clothing line and business collaborations, T'yanna is making a name for herself and is doing so by stepping away from her father's shadow. 
She has always wanted to do just that. During Notoriouss' first runway show, T'yanna said she did not like it when people say she is Biggie Smalls' daughter because that is not her name. 
She said her fashion line made people know her real name and added that she barely hears "Biggie Smalls' daughter." Instead, she hears T'yanna first, which she likes. 
T'yanna also said she is making a name for herself and does not want to live off her late dad's money. She explained that she wants to make her own money. 
T'yanna is not the only one honoring her dad's legacy with her entrepreneurial moves. Her younger brother, Christopher C.J. Wallace, who Biggie Smalls shared with Faith Evans, is also doing well for himself. 
C.J. started as an actor and appeared in some films, including the 2009 movie "Notorious," where he portrayed a younger version of his father. 
C.J. is also an entrepreneur like his sister and has founded two companies. The first of those companies is Think BIG, a social movement that canvasses for the legalization of marijuana, and 
C.J.'s second company was spun out of Think BIG and is called Frank White. It is a lifestyle brand offering a selection of Biggie Smalls-inspired clothing.