Jean-Claude Van Damme Leaves a Little to Imagination Wearing Robe and Cowboy Boots in New Snap
In a social media post, Jean-Claude Van Damme showed off his toned legs in an image where he seemed out of character. The star looked more relaxed instead of the action figure he usually plays.
In July 2021, Jean-Claude Van Damme, 60, appeared in a fun and hilarious photoshoot. Photographer and filmmaker Regine Mahaux uploaded several images of the actor on her Instagram account.
Van Damme looked out of character in one of the posts as he posed with only a robe and cowboy boots. He had on glasses, a huge smile, and an old dial-up telephone in his hand.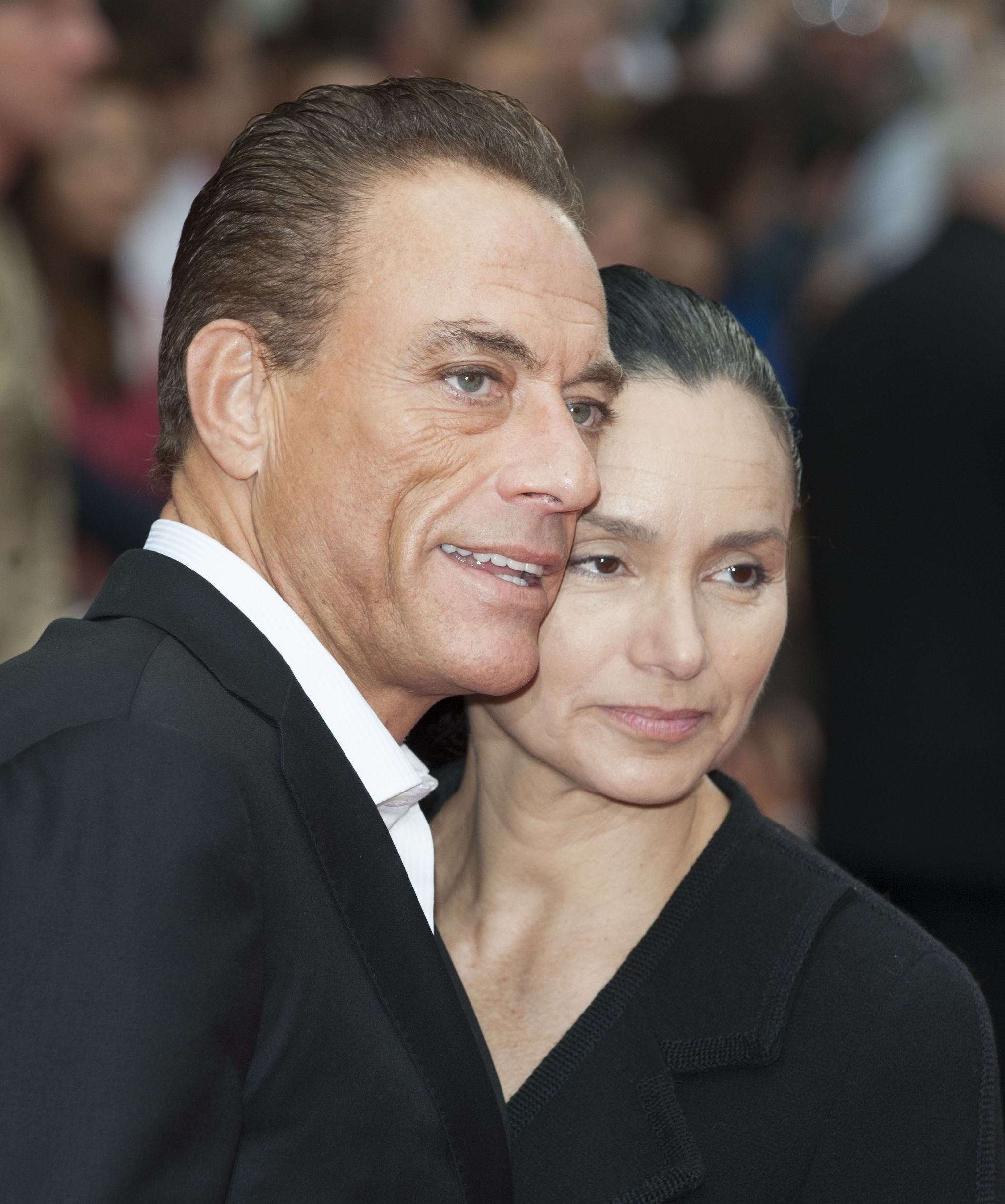 The star posed on a frilly pink and orange-themed bedroom with a breakfast try sitting nearby. A small dog sat close by as it looked at the actor with a funny expression on its face, as if it was surprising to see him that way.
Van Damme's toned thighs and legs were on full display in the image. Mahaux explained in the caption of the photo that the shoot was done in a secret agent style and would appear in "Paris Match" magazine.
The photographer shared how the photoshoot was a promo for releasing the star's new Netflix movie, "The last Mercenary." The film was set for a July 30, 2021, worldwide release, according to Mahaux.
The photographer also had other images of Van Damme posing in a black suit, on a balcony in a cap, in front of a sheet, in a bathtub, and so much more. "Elle" got to interview the star at Le Bristol Hotel in Paris.
The dog that featured in the bedroom shoot with the actor might've been his pet, Lola. For his interview with the publication, the tiny 7-year-old canine was present, with Van Damme sharing how he took her everywhere.
The actor explained that in the Netflix film, he played the role of Richard Brumère. The "Bloodsport" star's character is a former secret agent who's been out of the industry for years.
Brumère has traveled the world and made a comfortable life for himself after meeting a woman and having a son named Archibald. He made a deal with the French government to protect his son.
Van Damme's character had to "disappear" and keep his affair as a secret in exchange. However, he ends up being forced to come out of hiding to save Archibald from the mafia.
The film features other stars, including Patrick Timsitt, Miou-Miou, Alban Ivanov, Eric Judor, and Valérie Karpinski. The actor is a parent to three children in real life: Bianca, Kristopher, and Nicolas Van Varenberg.
The Belgian-born martial arts star is famous for movies like "Universal Soldier," "Timecop," "Kickboxer," and more. The first time the actor got married was in 1980 to Maria Rodriguez.
They eventually divorced, and he tied the knot with Cynthia Derderian, but that marriage also ended. Van Damme then married a professional bodybuilder named Gladys Portugues.
They had two children together before splitting up in 1992, and he married his mistress, Darcy LaPier. While married to LaPier, the actor and his wife had a child, and he started seeing pop singer and actress Kylie Minogue.
His marriage to LaPier obviously failed, and that's when he went back to Portugues. From 1999 until now, the pair have been together and even survived a divorce filing from  Portugues in 2015.
Besides acting, this star also works with Animals Australia, and in the past, he's donated $30,000 to the charity. Over the past few months, the actor and his dog have traveled through France, Belgium, Italy, and Monaco.
Last year, the star mixed up martial arts and his early ballet training in his daughter's video for EDM duo AaRON's "Ultrarêve" clip. With regards to his son, Nicholas, he's struggling to follow in his father's footsteps.
Out of all three children, Nicholas's career is the only one that's yet to take off. His brother, Kristopher, has acted in films like "Welcome to the Jungle," while their sister, Bianca, is a martial arts artist and an actress.