TLC Singer T-Boz's Ex-husband Mack 10 Once Said He Has No Idea Why They Divorced - Meet Him
There was a time when TLC singer T-Boz and her actor ex-husband, Mack 10, made the buzz as a power couple. Unfortunately, things did not last, the pair divorced, and according to the rapper, there is no apparent reason for the split. 
T-Boz was an impressive R&B singer whose voice earned her due recognition among music lovers, colleagues, and the entire music industry.
Like many celebrities, her career was not the only thing up for scrutiny, but her private affairs. T-Boz was linked to Mack 10, another big name in the industry at the time, and the duo made magic with their enviable relationship.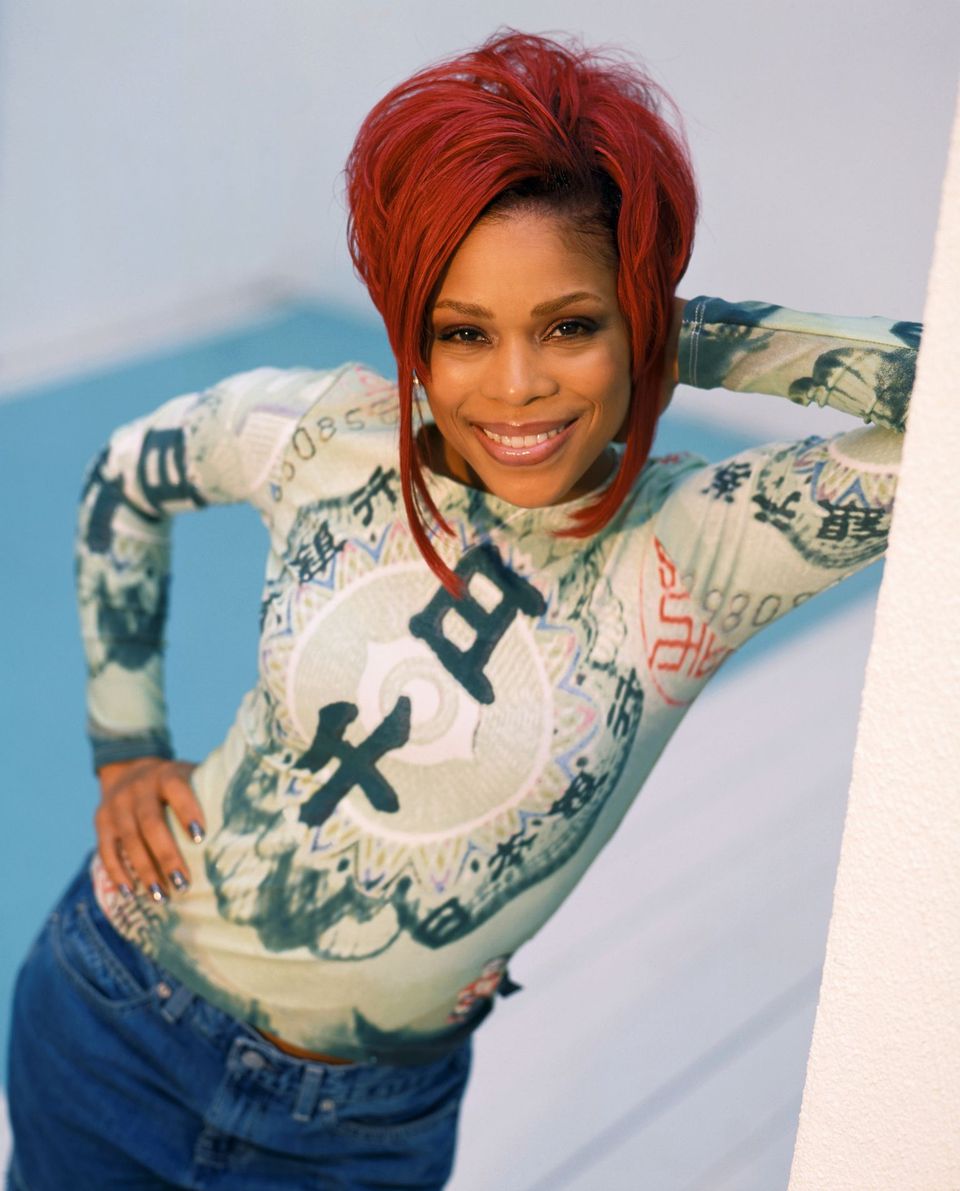 These powerhouses got married and welcomed a daughter named Chase. Unfortunately, after about three years, the one-time power couple pressed the brakes on their marriage and went separate ways.
It has been over a decade, and when asked why their happy-ever-after hit the rocks, Mack 10 admitted that he had no idea.  
WHO IS MACK 10?
Mack 10 is a native of Inglewood, California, and was born in 1971. He made a mark in the entertainment industry in the 90s and 2000s as a rapper, actor, and producer.
His works include the blockbuster film "Romeo Must Die," "Anaconda," and "Exit Wounds." His first wife was a notable member and founder of the R&B/Hip Hop group, TLC.
WHO IS T-BOZ?
T-Boz was born Tionne Tenese Watkins in Iowa, a year before her ex-husband. T-Boz inherited her singing talent from her parents, who were also singers of a band.
Even though she was diagnosed with sickle cell anemia at a young age, the singer never allowed it to affect her dream of becoming a performer.
First, she worked as a hair model, then moved to a beauty parlor as a manicurist and shampoo girl. In 1991 the TLC group was formed, with Lisa "Left Eye" Lopes, and Crystal Jones, who was later replaced with Rozanda "Chili" Thomas.
The group went on to win Grammys and numerous nominations. From time to time, T-Boz suffered some episodes but kept her diagnosis a secret until 1996.
Despite the discomfort, the singer gave her best to the group and has given her voice to enlighten people on the condition by partnering with the Sickle Cell Disease Association of America.
MACK 10 AND T-BOZ'S ROMANCE
The former couple met during a video shoot of the group's song "Unpretty" from their "Fanmail" album. Mack 10 confessed that at the time, he was impressed with the singer's personality.
The feeling must have been mutual, as the couple got engaged a few months later. The duo walked down the aisle in August 2000, a year after they met, and welcomed their only child and daughter Chase Anela Rolison in October 2000.
EVERYTHING TO KNOW ABOUT THEIR DIVORCE
By 2004, news of the seemingly perfect couple's divorce surfaced. Information gathered revealed that T-Boz slammed her husband with divorce papers on the grounds of infidelity and violence. 
The TLC singer's documents explained that her husband threatened to kill her several times and, on one occasion, involving their child. T-Boz filed for a restraining order against him and sought full custody of their daughter.
Their divorce was messy considering the stories surrounding it; however, a few years later, Mack 10 revealed that he was on good terms with his ex-wife and that they co-parent their daughter happily.
When asked why things ended, the rapper added that there was no reason and that T-Boz's attorney made up the entire story about violence to make the divorce story dramatic.
LOVE FROM FAMILY
Their only daughter, Chase, also has a great relationship with her parents. A few days ago, she celebrated her father's 50th birthday with a montage of throwback photos displaying fatherly love. Chase's caption on the post read:
"Happy 50th birthday to my twin I love you Dad."
WHERE ARE THEY NOW?
At 50, Mack 10 appears to be doing great as his Instagram posts show him looking very excited. In April, he flaunted spending time coaching his two young sons, Chad and Drew.
As for T-Boz, she is also in a happy place. The singer has been through hard times but managed to emerge victoriously.
After her divorce, she suffered from a brain tumor and was very sad, but decided to fight to stay alive. Her optimism and her doctor's intervention made it possible to remain alive.
When she came out of the hospital, she was happy to be back home to her daughter, and she adopted a son named Chance.
It took three years after the surgery for some progress to be recorded, as T-Boz had lost about three percent of her hearing and a little bit of sight.
These days, she is more than hopeful for the future, hopeful of regaining her smile and being around to see her grandkids while enjoying life to the fullest and fundraising to help kids with sickle cell disease.