Ice-T's 2nd Wife Floors Fans Showing Her Sculpted Figure in Silk Belted Dress & High Black Heels
Ice-T's wife Coco Austin showed off her gorgeous curves in new pictures she shared on her Instagram page that showed her clad in a pink silk dress and black heels. 
Coco Austin is one of the sexiest women alive, and she is never shy about showing off her assets, whether on her social media posts or her public appearances. 
The glamor model loves posting pictures of herself on Instagram, and every one of her posts is almost likely to generate "oohs and aahs" from her teeming fans.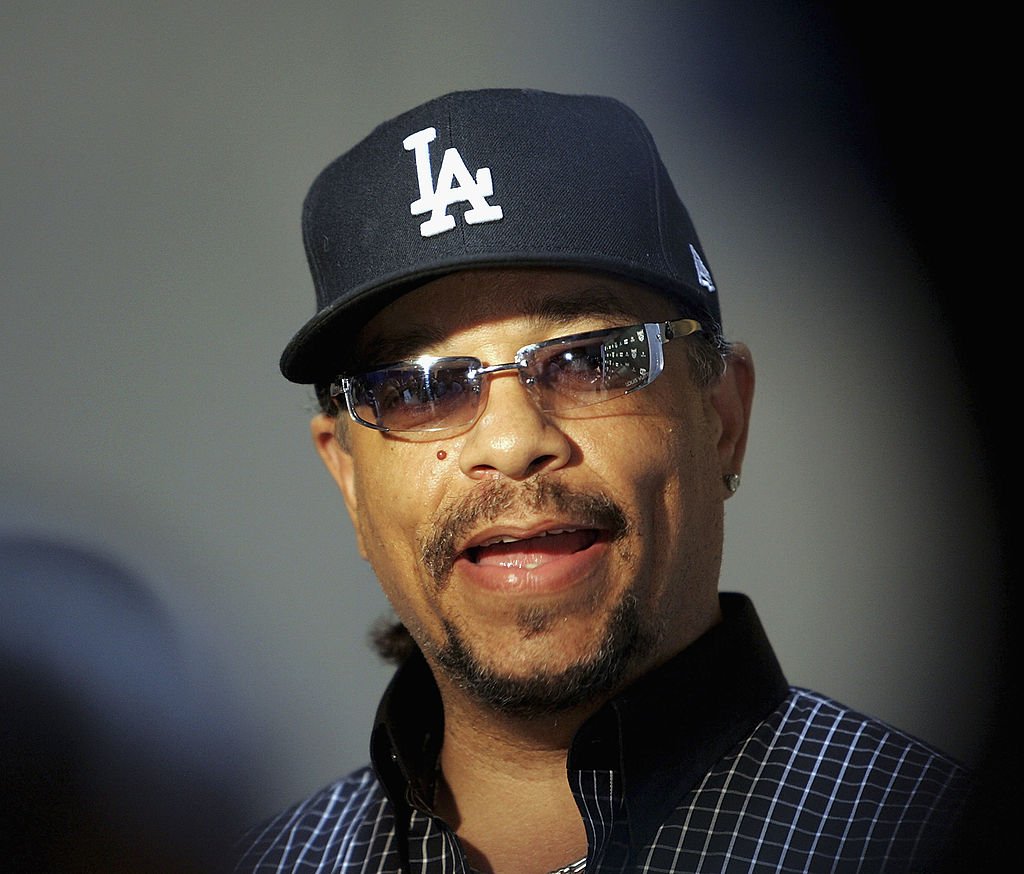 On Wednesday, Coco made yet another Instagram post. She posted two pictures that showed her in pink silk belted dress with a slit. 
In the first snapshot, Coco sat on a low stool in front of a keyboard. She put her left hand on the side of her blonde hair, with her face turned to the other side, while her right hand rested on the musical instrument. 
Coco emphasized her gorgeous assets by pushing her bosom forward and her backside outward. She also flaunted her beautiful skin and lovely legs. The glamorous diva completed her look with black heels. 
In the second snap, Coco gave the camera a seductive stare while spreading her hands on the keyboard. In the post's caption, Coco wrote: 
"Classy and Sassy😉." 
Coco's fans agreed with her caption and took turns gushing about her and expressing their love for her in the post's comment section. One fan described her as a magnificent beauty. 
The couple had their own reality television series, "Ice Loves Coco."
Another fan said Coco exemplified what perfection looks like. A third fan was all about Coco's dress, while another user said she is the undisputed queen and goddess. 
A last admirer of Coco showed they know much about their favorite as they expressed love for her dress before remarking that it was a different style than she usually wears. The admirer added that it is fun for Coco to change things up with her outfit. 
Coco is married to rapper and actor Ice-T. They tied the knot in January 2002 and renewed their wedding vows on June 4, 2011, after celebrating their 9th anniversary. 

The couple had their own reality television series, "Ice Loves Coco," which premiered in June 2011. The show ran for three seasons before ending in 2014. 
Ice-T and Coco love each other so much and have spoken about their relationship several times. In 2012, the rapper opened up about what attracted him to Coco. 
Coco said she would not be pushing Chanel into modeling.

He said the first thing he saw was Coco's teeth. Next, he saw her bosom and then her backside after she turned. After seeing her impressive assets, Ice-T had an instant physical attraction to her. 
However, he was at a point in his life where he was ready to slow down. He also wanted a partner and did not want a physical psychopath. 
The pair started talking, and Ice-T found out Coco was a sweet girl and not what the stereotypes thought of her. He further described her as an honest and giving woman and the nicest man or woman he has ever met. 

Ice-T and Coco are parents to a five-year-old daughter, Chanel Nicole Marrow. Coco shares a close bond with her daughter, so much so that people believe Chanel will become a model like her mom. 
However, in a 2016 article for E! News, Coco said she would not be pushing Chanel into modeling. Instead, she expressed her hope for Chanel to grow up to become an amazing, spiritual, lovable and really good person. She also said: 
"I want her to become like a doctor or scientist. I don't want her to be who mom is."

Recently, Coco has been courting controversy for her insistence on breastfeeding Chanel despite the little tot heading into her sixth year. 
Many critics have questioned her decision to continue doing so. However, Ice-T defended his wife against the critics earlier in the month. 
In a tweet, the "Law & Order: SVU" star said Chanel eats food but only likes sucking from her mom's bosom, which he also loves to do. Ice-T also questioned a fan for criticizing his wife by asking why they were worried about his daughter. 
Whatever anyone thinks of Coco's parenting, it is clear that her husband is solidly behind her, and that is all that matters.