Here Are All the Women The Notorious BIG Dated: From Faith Evans to Lil' Kim
Aside from his tremendous success in the hip-hop scene, the late rapper Notorious B.I.G. was known for his associations with gorgeous women, who made headlines even after he passed away. Here are all the women who dated the late hip-hop star.
Often regarded as one of the greatest rappers and hip-hop artists, Christopher George Wallace, known as Notorious B.I.G., created music that influenced a generation. He was also called "Biggie" or "Biggie Smalls."
The music icon, who passed away 24 years ago, was the voice behind the songs "Juicy" and "Hypnotize." Amid his success, Notorious B.I.G. had a complicated dating history with women, which lasted until his death.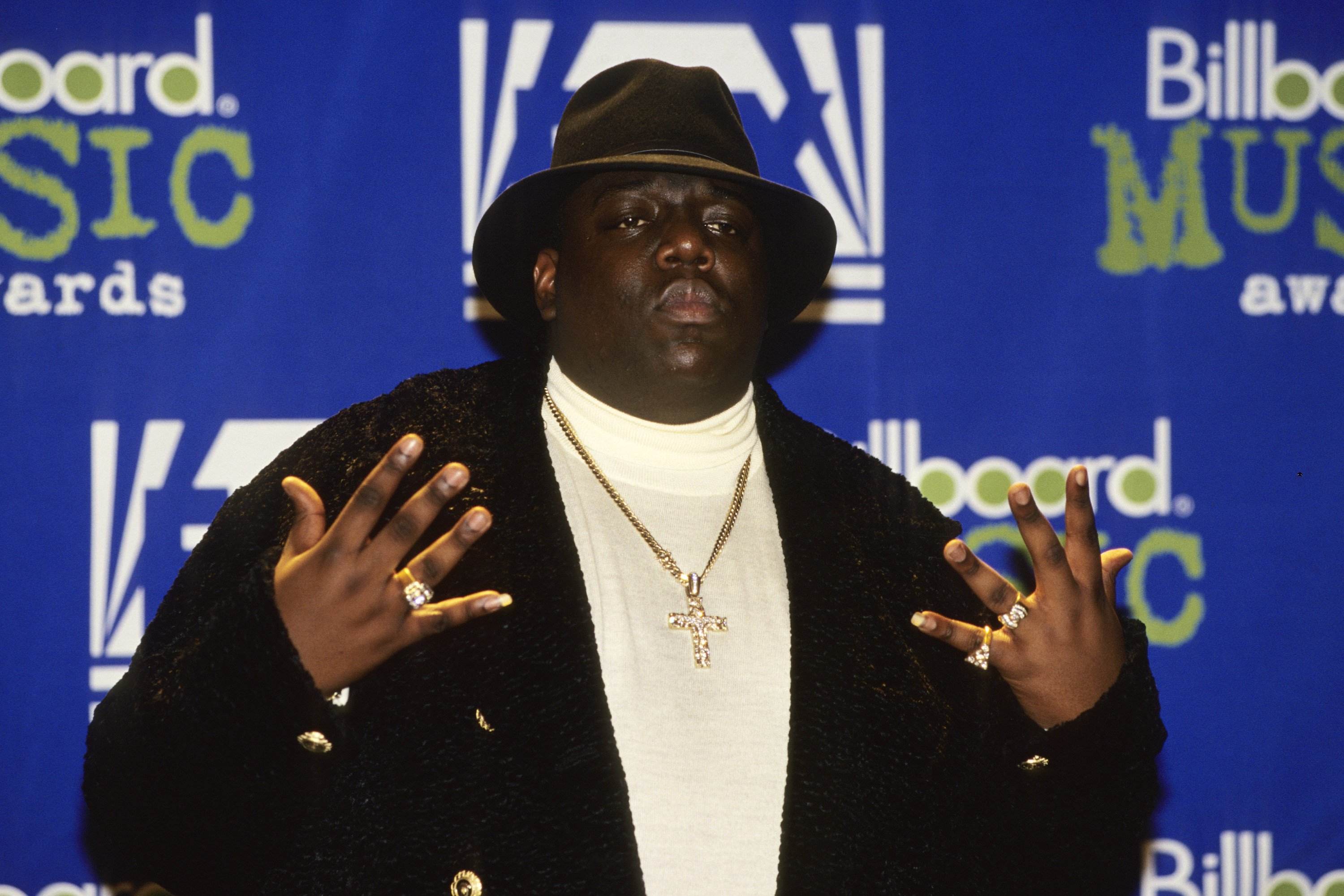 JAN JACKSON (1988 - OCTOBER 1993)
Notorious B.I.G and Jan Jackson went to high school together. Although they knew each other from high school, they only started dating in 1988 when they were both young adults. Jackson shared about their relationship in a 2004 interview with XXL:
"[It was] Filled with drama."
Despite their strong connection, Notorious B.I.G. became more and more focused on his music. This led to problems in their relationship. Jackson became pregnant, which made matters more complicated.
In August 1993, the couple welcomed their first child, a daughter named T'yanna Wallace. Unfortunately, Jackson and Notorious B.I.G separated just months after their daughter was born.
Shortly after the breakup, she wanted to give their relationship a second chance, but he eventually left for another woman. Jackson recalled that her ex was always flanked by women even when they were still together. 
LIL KIM ( SEPTEMBER 1993 - MARCH 1997)
The next woman Notorious B.I.G. was involved with was rapper and reality star Lil' Kim, also known as Kimberly Denise Jones. He first saw her during a rap battle in the streets of Brooklyn, New York, in 1993.
He began dating Lil' Kim while he was still in a relationship with Jackson. The late rapper eventually called off his relationship with Jackson, as he refused to hide his new girl.
Notorious B.I.G. was in a relationship with Lil' Kim for three years. Amid their relationship, the charismatic rapper eventually eyed another woman, R&B diva Faith Evans.
FAITH EVANS (JULY 1994 - MARCH 1997)
Notorious B.I.G. and Evans, a Florida-born singer and actress, were a part of the Bad Boy Records label. The pair tied the knot in 1994, just after eight days of knowing each other. 
Interestingly, TV host Wendy Williams became part of her list of her late husband's mistresses.
Evans previously claimed she was attracted to Notorious B.I.G.'s confidence. Meanwhile, the late influential rapper said he fell deeply in love with the "Soon As I Get Home" hitmaker. 
Despite their whirlwind romance and influence, the couple's marriage was turbulent due to Notorious B.I.G.'s side relationships with Lil' Kim and Charli Baltimore. 
Evans and her husband shortly reconciled after the birth of their son, Christopher Wallace Jr., in October 1996. Neither officially filed for divorce by the time he passed. 
CHARLI BALTIMORE (1996- MARCH 1997)
Charli Baltimore was the last woman Notorious B.I.G. reportedly dated. When exactly they started dating is not known publicly, but they were said to have started seeing each other sometime in 1996.
Baltimore met him when he performed in her hometown in Philadelphia. Following the performance, the rapper-songwriter requested a photo with him, and from then on, they grew closer.
Baltimore went on tour with Notorious B.I.G., who helped her hone her rap skills. She said he was different from the men she had dated in the past, adding he had a great sense of humor and the best personality.
Sadly, their relationship ended when Notorious B.I.G. was killed in March 1997 at a stoplight in Los Angeles while he was inside his car. His tragic death marked the end of his string of romantic relationships.
CONTROVERSIES WITH THE MISTRESSES
Years after Notorious B.I.G. passed away; feuds occurred between the women he left behind. Evans allegedly hated Lil' Kim and Baltimore. Interestingly, TV host, Wendy Williams became part of her list of her late husband's mistresses.
Although Evans had no relationship with Lil Kim, a source said that the pair allegedly clashed in the business side of music. As for Baltimore, the R&B singer allegedly described her as the "fly from Philly."
EVANS' ACCUSATIONS TOWARDS WILLIAMS
Meanwhile, Evans accused Williams of allegedly hooking up with her late husband. Her accusations came after the veteran TV star criticized her appearance and the beauty enhancements she had.
Williams previously addressed the rumor through her Lifetime Network documentary "What A Mess!" She revealed she and the late rapper dated several years ago, but it was all part of a set-up to advance her career.
UNHAPPY OVER "SENSATIONAL" DOCUMENTARY
Besides feeling furious about Williams, Evans was also disappointed after Lifetime produced the "Biggie and Faith Evans" documentary, which she described as "sensational." She added she was not happy about it.
In a previous interview with Page Six, Evans said the film was supposed to be about her and her husband's life and love story, but it featured the latter's cheating controversies. "We've come so far past that," she said.