Lil Scrappy's Younger Daughter Xylo Wears Chanel Purse & Pink Sunglasses on Her Lavish 1st B-Day Party
Lil Scrappy and his wife Adi "Bambi" Benson were proud parents as they shared pictures and videos from their daughter Xylo's lavish first birthday party on their Instagram page. 
Lil Scrappy and Adi "Bambi" Benson's adorable daughter Xylo Richardson recently celebrated her first birthday, and her proud parents ensured it was a celebration to remember. 
The couple threw their baby girl a lavish birthday and shared pictures and videos of the celebration on their respective Instagram pages.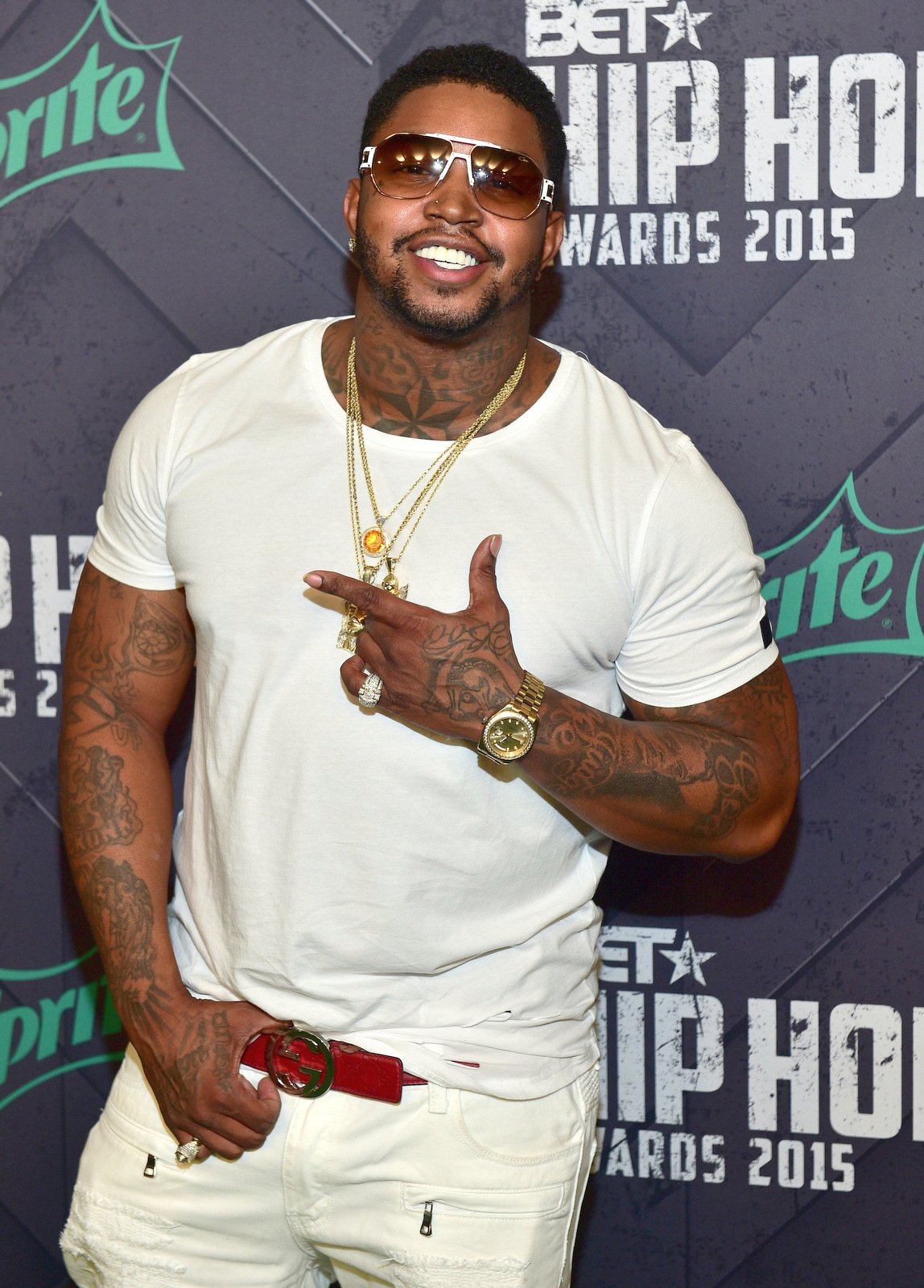 In her post, Bambi shared a video that showed the beautifully decorated pool, one of the perks of the birthday party. One of the decorations included a big colorful poster showing Xylo and some of her favorite cartoon characters. 
Another video showed a huge backdrop of the face of one of the little tot's favorite animation characters surrounded by multiple balloons that formed its hair. 
One picture showed Bambi posing at the center of the backdrop. She wore a black onesie, which she paired with red booties. She also wore a white headband. 
Another picture showed Bambi and Lil Scrappy playing with their kids at a mini indoor slide. Bambi held Xylo at one end of the slide while her husband held their older son, Breland, at the top. 
The little celebrant wore a white top that had "I found my Prince his name is Daddy" written on it.
The couple and their kids were surrounded by giant cartoon character costumes and toys. Another snapshot showed Bambi posing outdoors with Xylo in front of one of her birthday posters. 
The proud mom also shared a video of her baby daughter getting a beautiful flower drawing on her little hand. Another photo showed Xylo posing with her grandma and Bambi's mom, Clemmie Shaw,  and the huge cartoon costumes. 
Bambi also shared a video that showed her carrying Xylo and showing some of the decorations. Xylo stayed quiet and looked around while her mom filmed. The last picture in Bambi's post showed her and Lil Scrappy playing with their kids. She captioned the post: 
"@babyxylo2020 had the cutest little Cocomelon birthday party 🥳 ." 
She also thanked the party's event planner and those behind all the beautiful decorations and other aspects of Xylo's birthday party. 
Meanwhile, Lil Scrappy shared a picture of his adorable daughter posing in another outfit on her birthday. In the snapshot, the little celebrant wore a white top with "I found my Prince his name is Daddy" written on it. 
She paired the top with a pink skirt and pink sneakers. She also carried a pink Chanel bag and completed her lovely look with pink sunglasses and a white headband. 
Lil Scrappy explained that he weighed the pros and cons of joining the show.
Proud dad Lil Scrappy could not help but gush over his adorable daughter in the post's caption. He wrote, "Man look at all that gorgeousness and all that love ❤️ my lil foot @babyxylo2020." 
Lil Scrappy and Bambi tied the knot on September 8, 2017, over a year after he proposed to her in front of family and close friends. The couple welcomed their first child together and son, Breland, in September 2018. 
Xylo was born in August 2020. Lil Scrappy announced her arrival and praised his wife for miraculously laboring for ten minutes before giving birth to their second child. 
In July, the couple welcomed their third child and second daughter, Cali Richardson. Again, Lil Scrappy announced Cali's birth and revealed it took Bambi 30 seconds to deliver her. 
With Cali's birth, Lil Scrappy became a father for the fourth time as he also has an older daughter, Emani Richardson, 16, who he shares with his ex, Erica Dixon. 
Fans get to watch Lil Scrappy and his family's lives on the reality television show "Love & Hip Hop: Atlanta," which he joined in 2012. 
During a recent appearance on "Big Facts Podcast," the rapper opened up about of why he joined the reality TV show. He said he joined it so he would not rely on music. 
Lil Scrappy explained that he weighed the pros and cons of joining the show and felt his rap career had not really taken off, making the decision easier. 
Although being a part of the "Love & Hip Hop" franchise has taken its toll on Lil Scrappy's personal life, it is good to see that his marriage with Bambi remains intact.