Justin Bieber and the Kid Laroi's Single 'Stay' Tops Both Billboard Global Charts
The collaboration between the Canadian singer and Australian rapper has yielded enormous results as Kid Laroi rises to stardom. Laroi's success is built from painful beginnings. 
Justin Bieber and the Kid Laroi boast the biggest song globally as their hit single "Stay" spends a third week at No.1 on the Billboard Global 200 chart.
It also climbs from the No.2 for its first week atop the Billboard Global Excl. US survey. The duo's song garnered 108.5 million streams and sold 21,000 downloads worldwide in the August 6-12 tracking week.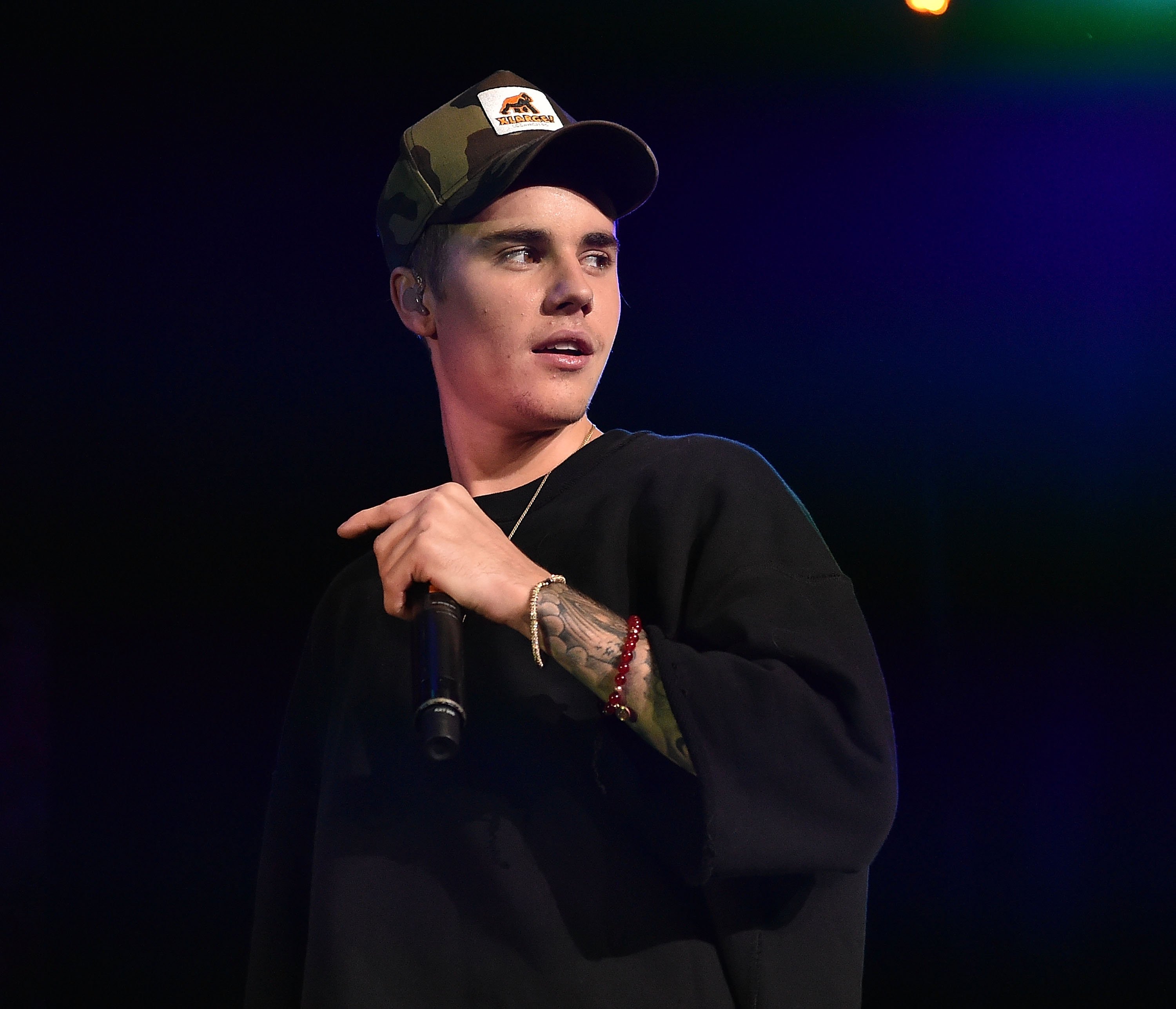 HITTING THE CHARTS
This is the song's first time leading outside the United States as it rose No.2 with 78.4 million streams and 8,500 sold in territories outside the US.
With the Global 200, "Stay" is Laroi's first Global US No.1 and Bieber's second after his own "Peaches" featuring Daniel Caesar and Giveon, for five weeks in April-May. He becomes the first soloist with multiple Global US leaders and the second act overall after BTS "Four."
As for his collaborator, Laroi is the first Aussie native male solo artist to get to No.1 since Gotye in 2012 with his song "Somebody That I Used To Know."
The "Without You" singer was also the youngest artist to top the Australian ARIA album charts in February 2020 with his mixtape.
BIRTHDAY BASH
The pair don't just work together. Laroi has been living in Los Angeles for several years and celebrated his 18th birthday on Monday with his fellow music star Bieber in attendance.
The "Sorry" singer put out all the stops as he donned an unusual faux fur jacket at Laroi's birthday bash in LA and gifted him a Rolex watch.
Bieber wore a camel-colored coat with a simple white tee as he arrived at The Nice Guy in West Hollywood for the private celebration. He completed the look with baggy jeans and white trainers.
The birthday boy opted to go shirtless and rocked a shimmering black jacket and matching pants, including black shades and matching boots.
The pop sensation took to his Instagram Story and posted a photo of the watch on his wrist with the caption, "Thank you brother, @justinbieber love u."
RISING STAR
Laroi's rise to stardom has been filled with nothing but immense success this past few months. All happening before he turned eighteen.  
Born Charlton Howard, the songwriter, is considered one of the fastest-rising music stars in the world. He has accrued more than a billion streams across music platforms.
However, it all comes from humble beginnings. The "Maybe" singer was born in Sydney to a middle-class family and had a rather traumatic childhood as his parents split when he was young.
In previous interviews, he mentioned that he and his mother lived from hand to mouth as his mom sold drugs to get by. Tragedy struck his family in 2015 when his uncle was murdered.
Laroi and his mother ended up in project housing in RedFern, an inner suburb in Sydney. However, they were forced to drift between friends' houses after being kicked out due to noise complaints.
Through it all, he developed a passion for hip-hop. He started using his mom's iPhone to record verses before upgrading to a studio and posting his music on Soundcloud and social media.
He gained a huge following both in Sydney and abroad. In 2019 the hip-hop podcast "No Jumper" filmed a documentary of Laroi in which excited kids followed him through the streets of RedFern.
That same year, his music caught the attention of rapper Lil Bibby, who signed him in a joint deal with Columbia Records. Two years prior, Lil Bibby had signed Juice WRLD, and luckily for Laroi, he was asked to open for him while he was on tour in Australia.
That was the beginning of mentorship between him and Juice WRLD, and he lived with him for several months in LA, where he watched him operate.
However, Juice WRLD died in December 2019 from a drug overdose. "That was my big brother. I learned a lot from him," Laroi told HotNewHipHop in 2020.
When the rapper died, Laroi was putting together his album and decided to make the lead single on it, "Go," which featured a verse from Juice WRLD. To date, the song has 238 million streams on Spotify.