Tyrese Speaks Out in New Posts after Little Daughter Soraya Underwent 2-Hour-Long Surgery
Tyrese Gibson's second child and daughter, Soraya, recently underwent a two-hour surgery. The actor took to his Instagram page a few hours ago to give an update on his daughter's health. Find out more!
American singer, songwriter, rapper and model, Tyrese Gibson was full of gratitude to God, following his little daughter, Soraya Lee Gibson's successful two-hour-long surgery.
The father of two took to his Instagram page to update his fans with heartwarming videos of the adorable child. Yesterday, Tyrese shared clips of Soraya lying in a hospital bed, cradling her stuffed Mickey Mouse toy, and feeling super excited.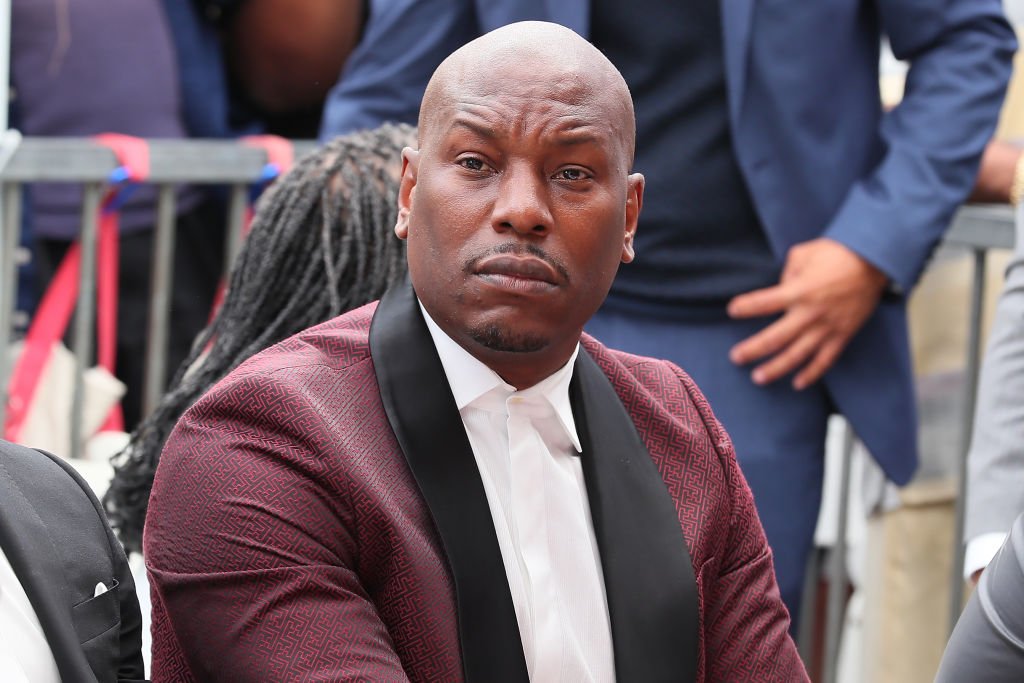 The adorable tot appeared to be having lots of fun and did not seem in any pain as her dad stood by her bed having a talk with his daughter. In the caption, Tyrese made it known that the week had been a long one, filled with anxiety.
He and Soraya's mom held hands with their little girl and prayed together before the surgery. Tyrese mentioned that after the prayers, grace filled the room, and they knew that Soraya would come out on top, and she did.
The father of two said his little girl came out of the theatre with smiles and hugs and further stated that they were lucky and blessed by Soraya. Finally, Tyrese thanked Jesus and further wrote:
"We know you got our angel covered… Amen."
A few hours later, the singer shared two videos that featured him and his daughter enjoying a moment together. In the first video, Soraya was clad in a yellow shirt and multicolored pants.
She was bubbly as she played with her dad and made her mom laugh in the background. The second clip saw Tyrese driving his daughter, who sat in an infant's car seat.
Soraya could be heard asking her dad to sing the famous "ABC" song, which the rapper agreed to, but was eventually shut down by the little girl. The proud dad added the caption:
"In this house, the Lord Jesus Christ is our lord and savior...There's no way to explain that two hours after surgery, Soraya was 100% back to her usual self."
Tyrese welcomed Soraya on October 1, 2018, and took to his Instagram page to announce the good news. The songwriter shared a picture of his baby's footprints, and in the caption, he was grateful to God and his baby mama.
Since her arrival, Tyrese constantly shares pictures of the adorable child on social media and celebrates her on special occasions. On Soraya's second birthday last year, the icon posted snapshots of moments with the child.
Some of those lovely moments were Soraya's first time behind a steering wheel, the moment when Tyrese held his daughter in his arms for the first time, Soraya's first steps, and her first photoshoot.
The model shares his two-year-old daughter with his ex-wife, Samantha Lee. The former couple tied the knot on February 14, 2017, and stayed married for almost four years before calling it quits.
The pair announced their separation via a joint statement on Instagram in December last year. In the note, they made it known that they intended to remain the best of friends and co-parents to their daughter.
Lee had filed for divorce three months before the Instagram revelation. In the documents, the mom of one accused her ex-husband of changing the locks in their home in Georgia, causing her to move.
Tyrese denied the accusations and noted that the reason for their split was an argument, which resulted in Lee threatening to call the police. Lee also requested $20,000 in child support monthly, which Tyrese thought was unreasonably high.
Despite the differences, Tyrese still feels grateful to have met Lee and been married to her for nearly four years. The actor is also a doting dad to his daughter Shayla Somer Gibson, who he shares with his ex-wife, Norma Michelle.