Vincent Martella AKA Greg from 'Everybody Hates Chris' Looks Barely Recognizable at 28
Many fans who watched the comedy sitcom "Everybody Hates Chris" got to experience the talent of Vincent Martella, who played Greg Wuliger. Let's take a look at the actor's life, years after his appearance on the series.
Vincent Martella is an American actor and musician. He began his acting career at a young age, and over the years, he has climbed up the ladder of success in entertainment.
Born in Rochester, New York, Martella is primarily famous for his lead role as Greg Wuliger in the comedy sitcom "Everybody Hates Chris." After starring in the People's Choice nominated series, he bagged other prominent roles.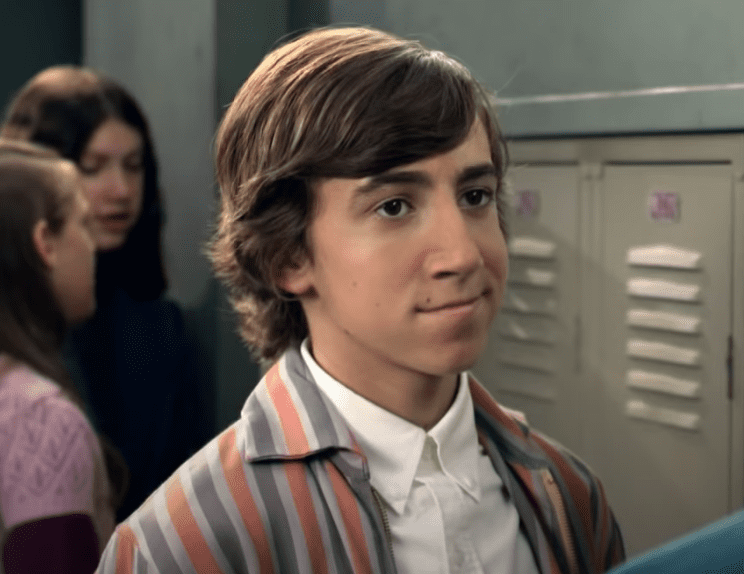 Martella was allowed to voice the character of Phineas in the classic animated Disney series "Phineas and Ferb." The talented actor did a fantastic job for seven years and lent his voice to other projects related to the series.
Martella was also a voice-over actor on other projects like "Final Fantasy XIII" and "Batman" video games. In addition, he could also be seen in some television shows, including "The Mentalist" and "The Haunting Hour."
Years have passed since Martella bagged his roles in "Everybody Hates Chris" and "Phineas and Ferb." The musician has evolved into a fine middle-aged man and now has a masculine look, which he flaunts unapologetically on Instagram.
In one of his posts, Martella looked dapper in a black t-shirt, holding a meal menu while sitting in a picturesque environment. The musician's good looks were accentuated by his curly black hair, mustache, and lovely beards. He wrote:
"What's on the menu this winter?"
Another post featured Martella posing in a subway. He looked delectable in a white t-shirt, paired with a black jacket and black pants. The actor also donned a blue cap and smiled subtly for the camera.
Their relationship was short-lived, crashing after a year.
Martella shared another post where he showcased his love for basketball, standing in front of the Staples Centre in a flower-patterned top and pants. He added the caption, "Finally got to see live sports again and watched the knick wreck the clippers."
Asides from spending time on fun outings, Martella is still making waves in the movie industry. He got the chance to appear in season 4 of the classic zombie series "Walking Dead."
During an interview, Martella mentioned how he had always been a big fan of the movie since its premiere. According to him, it was cool being a part of a show he had always admired.
The "Everybody Hates Chris" star gave a candid explanation about how he got to feature in the movie. Martella made it known that he was given some audition materials, and the team wanted to see how he would play the character of Patrick.
Martella possessed similar ideas and was eventually brought to Georgia, where he did some episodes and was presented with scripts. Although his character as Patrick spanned only two episodes, it was memorable.
Away from the movie industry, Martella has a personal life which he cherishes. He once dated singer and actress Alyson Stoner, but their relationship was short-lived, crashing after a year.
Martella now prefers to keep his love life to himself and away from the public eye. He prefers to concentrate on his acting career, despite having the charisma to attract ladies.