Serena Williams' Daughter Olympia Is Too Cute for Words Showing Playful Smile while Wrapped in Yellow Paper (Pic)
Serena Williams' daughter Olympia Ohanian is such an adorable and talented child. She showed her lovely nature in a cute picture her dad shared on his Instagram Story. 
23-time Grand Slam champion Serena Williams has her name in tennis history because of her undeniable talent and brilliance on the tennis court. 
She is also a fashion designer of repute and owns a clothing line. In addition, Williams is an ambassador for some of the world's major brands, among other notable achievements.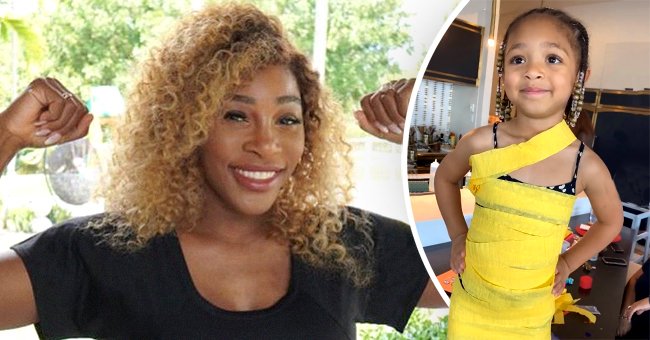 While Williams has enjoyed enormous career success, the same can be said about her personal life. In November 2017, she married Reddit co-founder Alexis Ohanian in New Orleans. 
The couple's marriage came two months after they welcomed their precious daughter, Olympia Ohanian, who was born on September 1, 2017. 
Olympia has grown in the world's eyes since her birth as her parents have continually shared pictures and videos of her beautiful moments with fans on social media. 
Olympia also has an Instagram page with over 628k followers. There, the soon-to-be-four-year-old shares her adventures with her followers. 
Olympia's dad, Alexis, recently gave fans another treat with a lovely photo of his adorable daughter. In a post on his Instagram Story, the entrepreneur shared a picture showing Olympia. 
Besides sharing her love for fashion with her mini-me, Williams is also teaching Olympia the ropes in tennis.
The cute tot was wrapped in yellow paper, which she turned into a princess outfit. She wrapped the paper over her lovely black jumpsuit, which had multiple white hearts over it. 
Olympia had a coy smile on her face and posed with her hands in akimbo. She flaunted her lovely braids, which had beads attached to the locks. She seemed to be in an art and craft room and was undoubtedly enjoying her time there. 
Olympia enjoys dressing up like a princess and has shown her affinity for such outfits in the past. In June, she showed off her style while touring Château de Versailles in France. 
For the visit, she wore a replica of Belle's golden yellow dress from the Disney animated version of "Beauty and the Beast." Olympia's parents shared pictures of her outfit on her Instagram page, showing as she posed outside and inside the palace.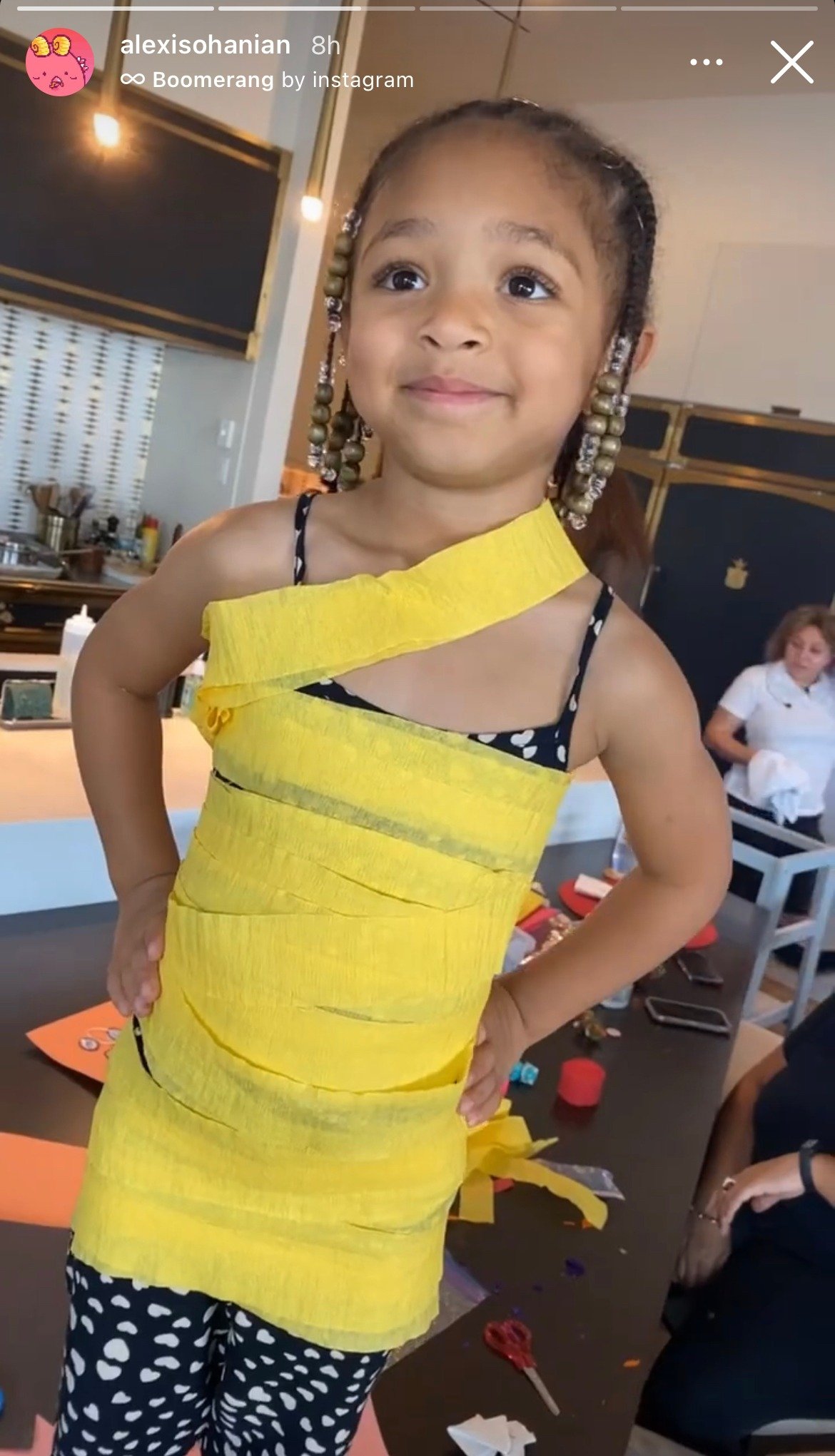 Olympia gets her love for fashion from her mom. The mother-daughter duo has appeared in matching outfits many times in the past. 
In March, Williams shared a TikTok video showing her and Olympia dancing to Megan Thee Stallion's "Body" while clad in lovely princess dresses. The tennis star shared the video to celebrate the rapper's Grammy Award win. 
Besides sharing her love for fashion with her mini-me, Williams is also teaching Olympia the ropes in tennis. The proud mom coaches her daughter on how to play the game and shares some of their coaching lessons on Instagram. 
Often, Williams and Olympia practice on the court wearing matching outfits, and she usually documents their sweet snaps and shares them with fans. 
Being a working mom means Williams juggles motherhood and career. However, she has found a way to balance her activities despite the difficulties involved. 
In an Instagram post from last year, the 39-year-old appreciated and expressed how proud she is of the women who juggle their careers with motherhood daily. She also said she is proud to be Olympia's mom, words that are undeniably true.